"If you want God to hear your prayers, hear the voice of the poor. If you wish God to anticipate your wants, provide those of the needy without waiting for them to ask you." St. Thomas of Villanova
Today's

Meditation

—Raoul Lus, S.J., p. 50-51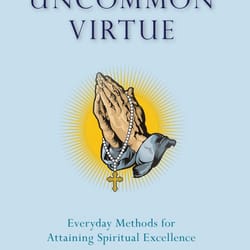 Daily

Verse
"For the eyes of the Lord are on the righteous and his ears turned to their prayer, but the face of the Lord is against evildoers." 1 Peter 3:12
St. John Neumann
Saint of the Day
St. John Neumann (1811-1860) was born in Bohemia in what is now the Czech Republic. He entered the seminary, and when the day came for his ordination to the priesthood, his bishop fell ill and couldn't proceed with the ceremony. However, because Bohemia had an over-abundance of priests, John's ordination was never rescheduled. Undeterred in pursuing his priestly vocation, John decided to go to America to seek ordination. He came to the United States in 1836 as a missionary priest to serve America's European immigrant population. He was ordained in New York, joined the Redemptorists, and was later consecrated a bishop. He is famous for knowing twelve languages and for being the first American man and American bishop to be canonized. St. John Neumann left his impact on the United States by building a vast number of churches, schools, hospitals, and orphanages. The number of parochial school students greatly increased in his diocese. St. John Neumann had a strong effect on the religious life of the laity in the United States, especially in his promotion of devotion to the Holy Eucharist. His feast day is January 5th.
Find a Devotional for this Saint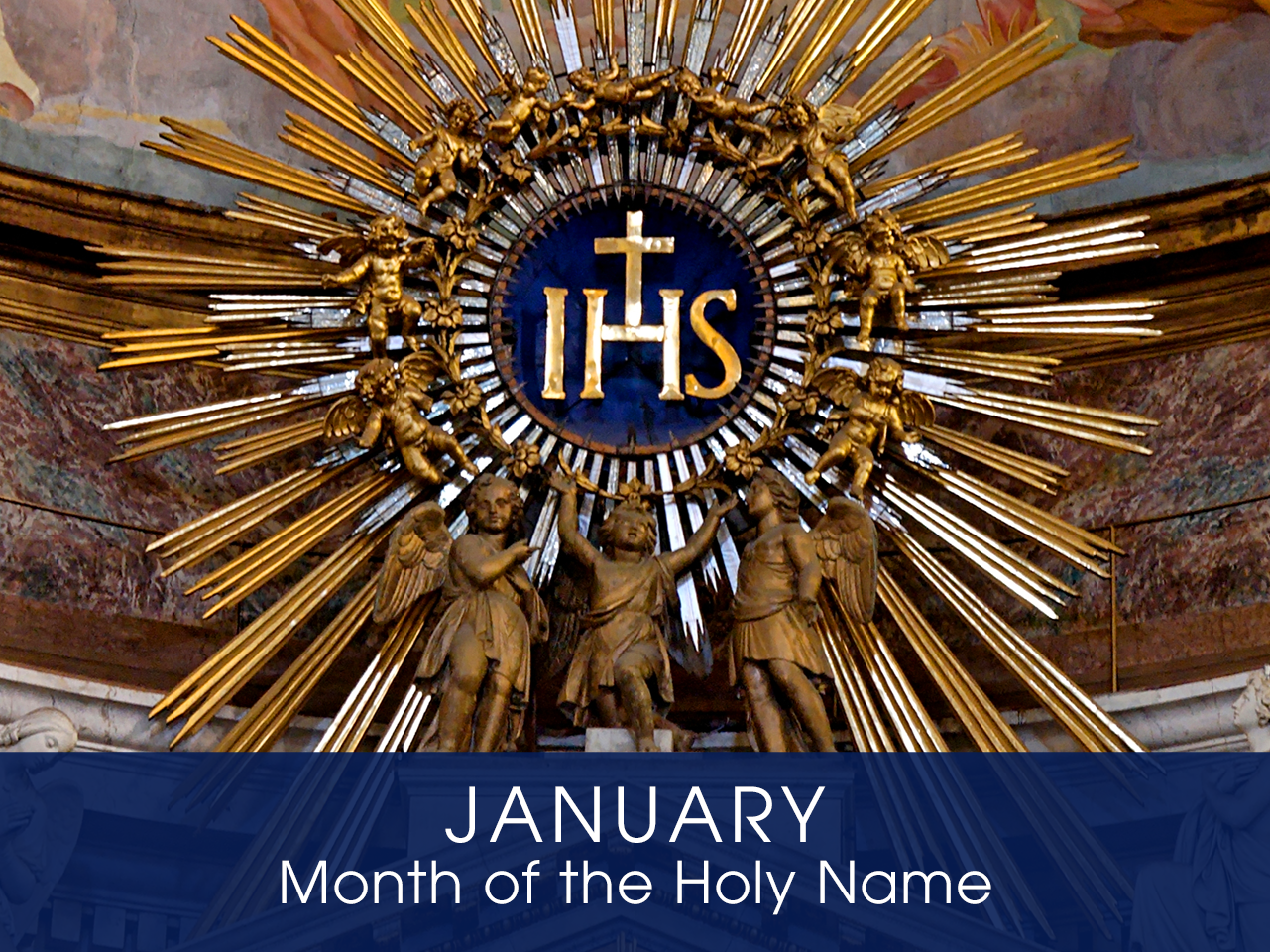 Month of the

Holy Name of Jesus
Devotion of the Month
The month of January is traditionally dedicated to the Holy Name of Jesus. After the Blessed Virgin Mary conceived by the Holy Spirit, the angel Gabriel appeared to St. Joseph and told him that the Child's name should be called Jesus, meaning "God Saves." According to Jewish law, on the 8th day after his birth a male child was to be circumcised, receive his name, and become a full member of God's covenant people. According to the old Roman liturgical calendar, the Feast of the Circumcision of Jesus was celebrated on January 1st, eight days after Christmas, the same day that He was given His sacred name. Currently we celebrate the Solemnity of the Mother of God on January 1st and honor the Holy Name of Jesus on January 3rd. For Catholics, Jesus' sacred name is the object of a special devotion symbolized by the monogram "IHS," (sometimes called a Christogram), which is the first three letters of the Greek spelling of His name.
Find a Devotional or Sacramental
Daily Prayers
Prayer for the Dead
In your hands, O Lord, we humbly entrust our brothers and sisters.
In this life you embraced them with your tender love;
deliver them now from every evil and bid them eternal rest.
The old order has passed away: welcome them into paradise,
where there will be no sorrow, no weeping or pain,
but fullness of peace and joy with your Son and the Holy
Spirit forever and ever. Amen.
Prayer of Spiritual Communion
My Jesus, I believe that You are present in the most Blessed Sacrament. I love You above all things and I desire to receive You into my soul. Since I cannot now receive You sacramentally, come at least spiritually into my heart. I embrace You as if You were already there, and unite myself wholly to You. Never permit me to be separated from You. Amen.
Prayer for the Holy Father
Almighty and everlasting God, have mercy upon Thy servant, Pope Francis, our Supreme Pontiff, and direct him, according to Thy loving kindness, in the way of eternal salvation; that, of Thy gift, he may ever desire that which is pleasing unto Thee and may accomplish it with all his might. Through Christ Our Lord. Amen. Our Father. Hail Mary.