"Trials, tribulation, anguish, anxiety are permitted by the very One Who gives peace." Fulton Sheen
Today's

Meditation

"Our Lord never intended that we should merely learn by heart the Our Father and recite it day and night. No doubt it is very beautiful and very simple, and can be meant quite easily by anyone who cares to use it. But that is not the purpose (although it is one purpose) of His gift of it to us. He evidently desires that we should take it to pieces, study its composition, and make it the model of our conversation with Him and the Father. … I must study it carefully, petition by petition, noting the distinct meaning of the words, the arrangement of the order, and the gradual development of the ideas of fatherhood, and so forth. … Indeed, this prayer is little else than a series of remarks made by a child to his Father. The very want of connection between each petition, the staccato notes that mark off phrase from phrase, seem to suggest that it should be said very slowly, pausing after each group of notes to let their meaning and harmony echo to the base of the soul." — Fr. Bede Jarrett, p. 300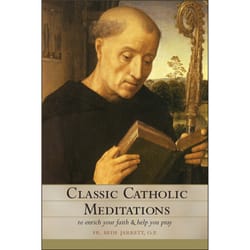 Daily

Verse
"When I think of thee upon my bed, and meditate on thee in the watches of the night; for thou hast been my help, and in the shadow of thy wings I sing for joy. My soul clings to thee; thy right hand upholds me." Psalm 63:6-8
St. Apollinaris Claudius
Saint of the Day
St. Apollinaris Claudius (2nd c.), also called St. Apollinaris of Hierapolis, was a bishop in what is today Turkey. He became famous for his polemical writings against the heretics of his day, showing that their theological errors were taken from the pagans. His most famous work was an Apologia for the Christians addressed to Roman Emperor Marcus Aurelius in the year 177 A.D. In it he reminded the Emperor of a miracle he received because of the Christians: when his army was nearly defeated in an attempt to conquer the Germanic barbarians, it was the prayers of the Christians among his soldiers which obtained the needed relief and the military victory, even though Christianity was illegal. In light of this miracle, Apollinaris requested the Emperor's protection of Christians from persecution. St. Apollinaris' work earned him the moniker, "Apollinaris the Apologist." His writings are largely lost, and what we know of his work comes to us from other early Christian writers including St. Jerome and Eusebius. His feast day is January 8th.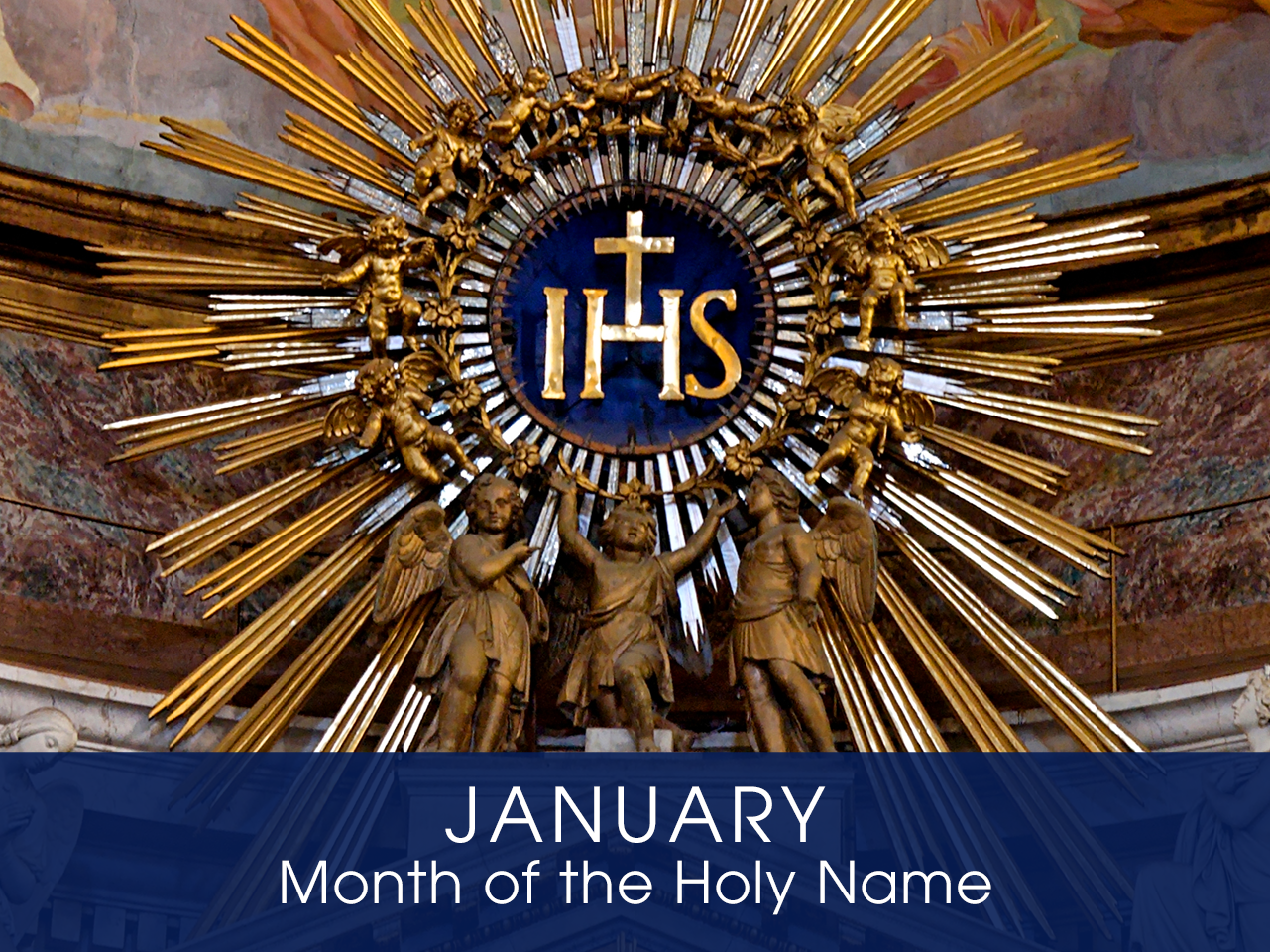 Month of the

Holy Name of Jesus
Devotion of the Month
The month of January is traditionally dedicated to the Holy Name of Jesus. After the Blessed Virgin Mary conceived by the Holy Spirit, the angel Gabriel appeared to St. Joseph and told him that the Child's name should be called Jesus, meaning "God Saves." According to Jewish law, on the 8th day after his birth a male child was to be circumcised, receive his name, and become a full member of God's covenant people. According to the old Roman liturgical calendar, the Feast of the Circumcision of Jesus was celebrated on January 1st, eight days after Christmas, the same day that He was given His sacred name. Currently we celebrate the Solemnity of the Mother of God on January 1st and honor the Holy Name of Jesus on January 3rd. For Catholics, Jesus' sacred name is the object of a special devotion symbolized by the monogram "IHS," (sometimes called a Christogram), which is the first three letters of the Greek spelling of His name.
Find a Devotional or Sacramental
Daily Prayers
Prayer for the Dead
In your hands, O Lord, we humbly entrust our brothers and sisters.
In this life you embraced them with your tender love;
deliver them now from every evil and bid them eternal rest.
The old order has passed away: welcome them into paradise,
where there will be no sorrow, no weeping or pain,
but fullness of peace and joy with your Son and the Holy
Spirit forever and ever. Amen.
Prayer of Spiritual Communion
My Jesus, I believe that You are present in the most Blessed Sacrament. I love You above all things and I desire to receive You into my soul. Since I cannot now receive You sacramentally, come at least spiritually into my heart. I embrace You as if You were already there, and unite myself wholly to You. Never permit me to be separated from You. Amen.
Prayer for the Holy Father
Almighty and everlasting God, have mercy upon Thy servant, Pope Francis, our Supreme Pontiff, and direct him, according to Thy loving kindness, in the way of eternal salvation; that, of Thy gift, he may ever desire that which is pleasing unto Thee and may accomplish it with all his might. Through Christ Our Lord. Amen. Our Father. Hail Mary.