"And above all, be on your guard not to want to get anything done by force, because God has given free will to everyone and wants to force no one, but only proposes, invites and counsels." St. Angela Merici
Today's

Meditation

"We have difficulty understanding this, just as a blind man has difficulty understanding color, but our difficulty doesn't alter this fact: God's omnipotence and omniscience respects our freedom. In the core of our being we remain free to accept or reject God's action in our lives—and to accept or reject it more or less intensely. God wants us to accept him with all our 'heart, soul, mind, and strength'—in other words, as intensely as possible. But he also knows that we are burdened with selfishness and beset by the devil, so it will take a great effort on our part to correspond to his grace. … Every time our conscience nudges us to refrain from sharing or tolerating that little bit of gossip, every time we feel a tug in our hearts to say a prayer or give a little more effort, every time we detect an opportunity to do a hidden act of kindness to someone in need, we are faced with an opportunity to please the Lord by putting our faith in his will."
—Fr. John Bartunek, p. 591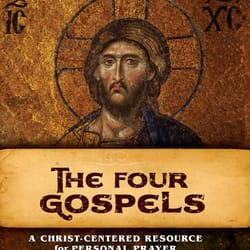 Daily

Verse
"He delivered us from the power of darkness and transferred us to the kingdom of his beloved Son, in whom we have redemption, the forgiveness of sins." Colossians 1:13-14
St. Priscilla of Rome
Saint of the Day
St. Priscilla of Rome (1st c.) was a Christian noblewoman who served as a benefactor to the Christian community in Rome. She supported St. Peter the Apostle, the first Bishop of Rome, and her home near the catacombs served as his headquarters. She was the wife of Manius Acilius Glabrio, a Roman politician, who was executed by the Emperor Domitian for atheism, that is, his refusal to worship the Roman gods because he was Christian. Priscilla buried him in what was once a quarry and donated the property to the Church so that others could also be laid to rest there. Her catacombs, known since the earliest days of Christianity as the "Catacombs of Priscilla" are also referred to as the "Queen of the Catacombs" because such a large number of martyrs and popes were buried there. It also holds a significant collection of early Christian iconography including the earliest known depiction of the Madonna and Child. St. Priscilla was also martyred for her Christian faith and buried there. Her feast day is January 16.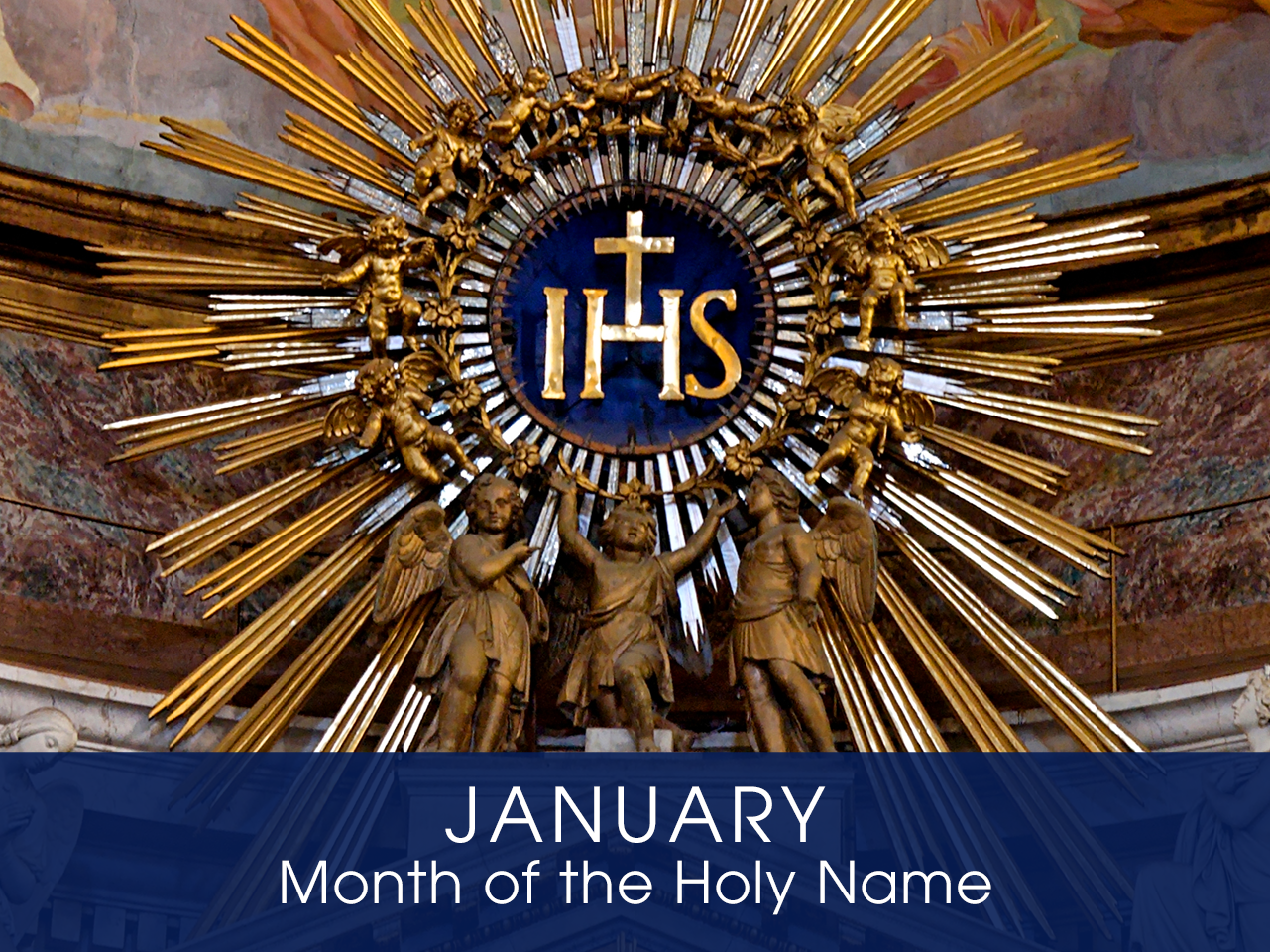 Month of the

Holy Name of Jesus
Devotion of the Month
The month of January is traditionally dedicated to the Holy Name of Jesus. After the Blessed Virgin Mary conceived by the Holy Spirit, the angel Gabriel appeared to St. Joseph and told him that the Child's name should be called Jesus, meaning "God Saves." According to Jewish law, on the 8th day after his birth a male child was to be circumcised, receive his name, and become a full member of God's covenant people. According to the old Roman liturgical calendar, the Feast of the Circumcision of Jesus was celebrated on January 1st, eight days after Christmas, the same day that He was given His sacred name. Currently we celebrate the Solemnity of the Mother of God on January 1st and honor the Holy Name of Jesus on January 3rd. For Catholics, Jesus' sacred name is the object of a special devotion symbolized by the monogram "IHS," (sometimes called a Christogram), which is the first three letters of the Greek spelling of His name.
Find a Devotional or Sacramental
Daily Prayers
Prayer for the Dead
In your hands, O Lord, we humbly entrust our brothers and sisters.
In this life you embraced them with your tender love;
deliver them now from every evil and bid them eternal rest.
The old order has passed away: welcome them into paradise,
where there will be no sorrow, no weeping or pain,
but fullness of peace and joy with your Son and the Holy
Spirit forever and ever. Amen.
Prayer of Spiritual Communion
My Jesus, I believe that You are present in the most Blessed Sacrament. I love You above all things and I desire to receive You into my soul. Since I cannot now receive You sacramentally, come at least spiritually into my heart. I embrace You as if You were already there, and unite myself wholly to You. Never permit me to be separated from You. Amen.
Prayer for the Holy Father
Almighty and everlasting God, have mercy upon Thy servant, Pope Francis, our Supreme Pontiff, and direct him, according to Thy loving kindness, in the way of eternal salvation; that, of Thy gift, he may ever desire that which is pleasing unto Thee and may accomplish it with all his might. Through Christ Our Lord. Amen. Our Father. Hail Mary.