"The life of the body is the soul; the life of the soul is God." St. Anthony of Padua
Today's

Meditation

"Francis [de Sales] insists that true devotion must touch every area of our life. True devotion is not just a matter of spiritual practices but of bringing all our life under the lordship of Christ. Francis is known for his slogan: 'Live, Jesus! Live, Jesus!' What he means by this is an invitation to Jesus to 'live and reign in our hearts forever and ever' . . . In other words, for Francis, to live the devout life is to reach the point in our love for God and neighbor that we eagerly ('carefully, frequently, and promptly') desire to do His will in all the various ways in which it is communicated to us: in the duties of our state in life, in the objective teaching of God's Word, in opportunities and occasions presented to us, in response to our interior inspirations."
—Ralph Martin, p. 107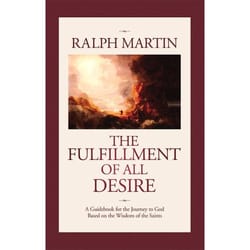 Daily

Verse
"He has showed you, O man, what is good; and what does the Lord require of you but to do justice, and to love kindness, and to walk humbly with your God?" Micah 6:8
St. Canute IV of Denmark
Saint of the Day
St. Canute IV of Denmark (1042 – 1086 A.D.), also known as Canute the Holy, was one of thirteen sons born to the king of Denmark. Canute later succeeded his brother to the throne and reigned as king from 1080 to 1086. He was a devout Catholic, a zealous propagator of the faith, and a brave warrior, in addition to being a man of prayer, penance, austerity, and charity towards the poor and weak among his people. The happiness of his people and the interests of the Church were his motivation, often putting him in opposition to the aristocracy. He fought against the barbarian nations and worked to strengthen the power of the monarchy, but some of his laws were unpopular and caused unrest among the people. Canute sought to expand Denmak's territory and believed he had a claim to the English throne. In 1085 he gathered his fleet and planned an invasion of England to overthrow William the Conquerer, a plan which was never realized. Instead, a revolt broke out against Canute, causing him to take refuge inside St. Alban's Priory in Odense. Canute, his brother, and seventeen of his men were pursued and killed by rebels in front of the altar. He was named a martyr for the faith, and many miracles were reported at his tomb. He was canonized in the year 1101, the first Danish saint. St. Canute is the patron saint of Denmark. His feast day is January 19.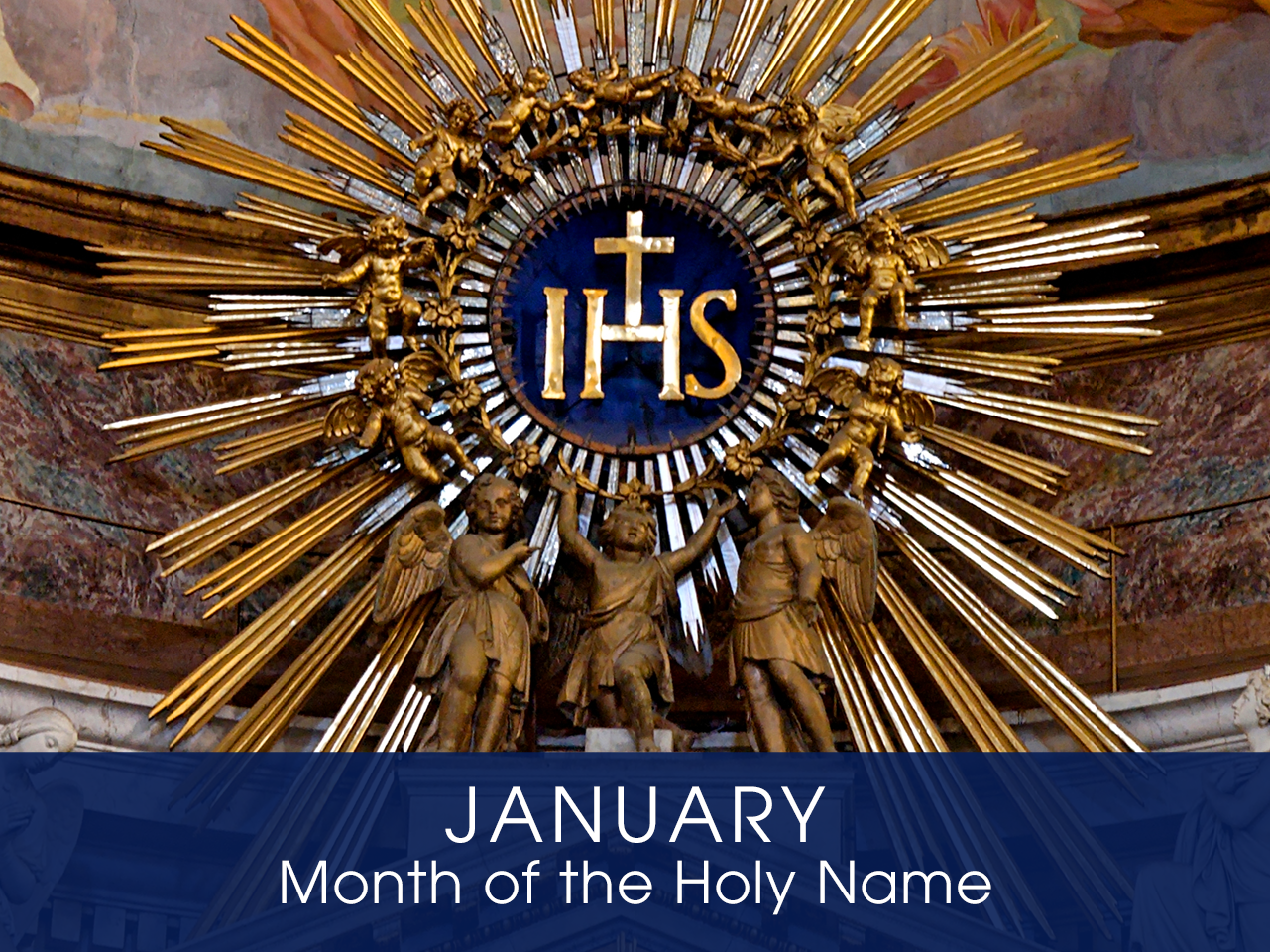 Month of the

Holy Name of Jesus
Devotion of the Month
The month of January is traditionally dedicated to the Holy Name of Jesus. After the Blessed Virgin Mary conceived by the Holy Spirit, the angel Gabriel appeared to St. Joseph and told him that the Child's name should be called Jesus, meaning "God Saves." According to Jewish law, on the 8th day after his birth a male child was to be circumcised, receive his name, and become a full member of God's covenant people. According to the old Roman liturgical calendar, the Feast of the Circumcision of Jesus was celebrated on January 1st, eight days after Christmas, the same day that He was given His sacred name. Currently we celebrate the Solemnity of the Mother of God on January 1st and honor the Holy Name of Jesus on January 3rd. For Catholics, Jesus' sacred name is the object of a special devotion symbolized by the monogram "IHS," (sometimes called a Christogram), which is the first three letters of the Greek spelling of His name.
Find a Devotional or Sacramental
Daily Prayers
Prayer for the Dead
In your hands, O Lord, we humbly entrust our brothers and sisters.
In this life you embraced them with your tender love;
deliver them now from every evil and bid them eternal rest.
The old order has passed away: welcome them into paradise,
where there will be no sorrow, no weeping or pain,
but fullness of peace and joy with your Son and the Holy
Spirit forever and ever. Amen.
Prayer of Spiritual Communion
My Jesus, I believe that You are present in the most Blessed Sacrament. I love You above all things and I desire to receive You into my soul. Since I cannot now receive You sacramentally, come at least spiritually into my heart. I embrace You as if You were already there, and unite myself wholly to You. Never permit me to be separated from You. Amen.
Prayer for the Holy Father
Almighty and everlasting God, have mercy upon Thy servant, Pope Francis, our Supreme Pontiff, and direct him, according to Thy loving kindness, in the way of eternal salvation; that, of Thy gift, he may ever desire that which is pleasing unto Thee and may accomplish it with all his might. Through Christ Our Lord. Amen. Our Father. Hail Mary.