"Christ made my soul beautiful with the jewels of grace and virtue. I belong to Him whom the angels serve." St. Agnes
Today's

Meditation

"Jesus himself came to live at the heart of the tragic reality of human sinfulness. It is enough to read his genealogy cited in the Gospels of Saint Matthew and Saint Luke to be convinced of this, since we can see it in the names of persons whose lives involve problematic and immoral situations. Christ thus comes to take humanity in the midst of its sin for the salvation of all. This is what is at stake in the Divine Mercy that must pour out on our families, in which jealousy, discord, and profound rifts sometimes prevail."
—Robert Cardinal Sarah, p. 31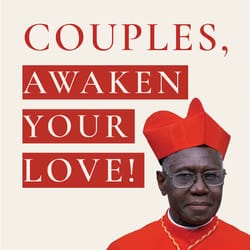 Daily

Verse
"Have I not commanded you? Be strong and of good courage; be not frightened, neither be dismayed; for the Lord your God is with you wherever you go." Joshua 1:9
St. Agnes of Rome
Saint of the Day
St. Agnes (c. 291–304 A.D.) was born to a noble Roman family. She was a beautiful young woman of twelve or thirteen years of age when many suitors desired her hand in marriage. Instead of marrying, St. Agnes committed herself to a life of consecrated virginity as a spouse of Christ. She was then denounced to the authorities as a Christian during the persecutions of Roman Emperor Diocletian. She was condemned to be dragged naked through the streets into a brothel to be sexually abused. She miraculously escaped from this predicament with her virginity preserved, and was then condemned to be burned at the stake. Again, by a miracle, her persecutors were unable to carry out her sentence. Finally, they put her to death by beheading. Of all the virgin martyrs, St. Agnes is held in the first place by the Church. She is one of the seven women, besides the Virgin Mary, commemorated by name in the Roman Canon of the Mass. St. Agnes' name means 'chaste' and she is the patroness of girls, chastity, engaged couples, virgins, rape victims, and the Girl Scouts. Her feast day is January 21st.
Find a Devotional for this Saint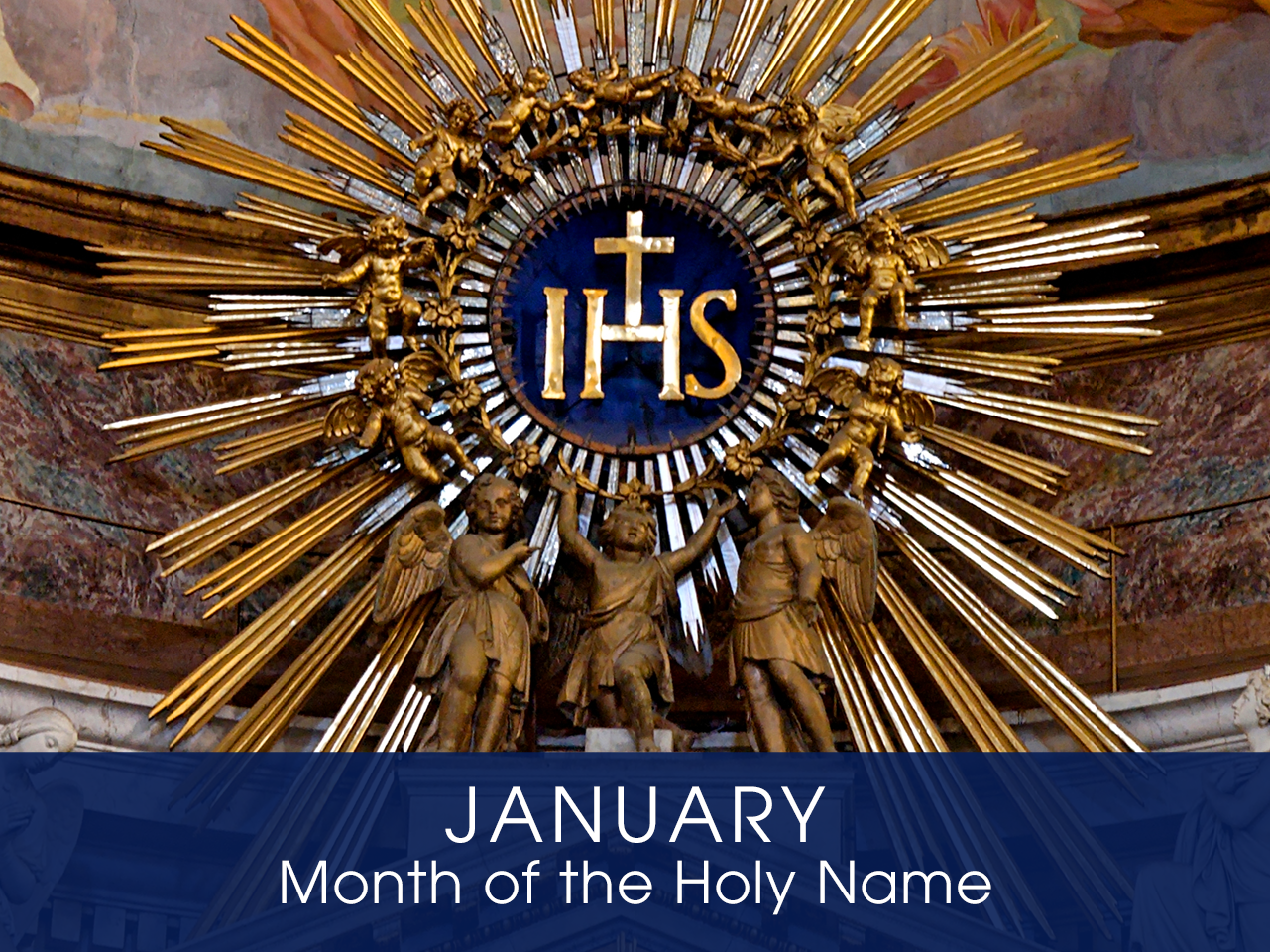 Month of the

Holy Name of Jesus
Devotion of the Month
The month of January is traditionally dedicated to the Holy Name of Jesus. After the Blessed Virgin Mary conceived by the Holy Spirit, the angel Gabriel appeared to St. Joseph and told him that the Child's name should be called Jesus, meaning "God Saves." According to Jewish law, on the 8th day after his birth a male child was to be circumcised, receive his name, and become a full member of God's covenant people. According to the old Roman liturgical calendar, the Feast of the Circumcision of Jesus was celebrated on January 1st, eight days after Christmas, the same day that He was given His sacred name. Currently we celebrate the Solemnity of the Mother of God on January 1st and honor the Holy Name of Jesus on January 3rd. For Catholics, Jesus' sacred name is the object of a special devotion symbolized by the monogram "IHS," (sometimes called a Christogram), which is the first three letters of the Greek spelling of His name.
Find a Devotional or Sacramental
Daily Prayers
Prayer for the Dead
In your hands, O Lord, we humbly entrust our brothers and sisters.
In this life you embraced them with your tender love;
deliver them now from every evil and bid them eternal rest.
The old order has passed away: welcome them into paradise,
where there will be no sorrow, no weeping or pain,
but fullness of peace and joy with your Son and the Holy
Spirit forever and ever. Amen.
Prayer of Spiritual Communion
My Jesus, I believe that You are present in the most Blessed Sacrament. I love You above all things and I desire to receive You into my soul. Since I cannot now receive You sacramentally, come at least spiritually into my heart. I embrace You as if You were already there, and unite myself wholly to You. Never permit me to be separated from You. Amen.
Prayer for the Holy Father
Almighty and everlasting God, have mercy upon Thy servant, Pope Francis, our Supreme Pontiff, and direct him, according to Thy loving kindness, in the way of eternal salvation; that, of Thy gift, he may ever desire that which is pleasing unto Thee and may accomplish it with all his might. Through Christ Our Lord. Amen. Our Father. Hail Mary.