"What does love look like? It has the hands to help others. It has the feet to hasten to the poor and needy. It has eyes to see misery and want. It has the ears to hear the sighs and sorrows of men. That is what love looks like." St. Augustine
Today's

Meditation

"Not to try to live in interior silence is equivalent to giving up the effort to lead a truly Christian life. The Christian life is a life of faith, lived in the invisible for what is invisible. Anyone who is not in constant contact with the invisible world runs the risk of remaining always on the threshold of a true Christian life. … Solitude is the stronghold of the strong. Strength is an active virtue, and our power of keeping silence marks the level of our capacity for action. 'Without this interior cell, we would be incapable of doing great things, either for ourselves or for others.'"
—Raoul Plus, S.J., p. 40-41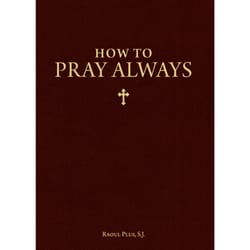 Daily

Verse
"For I know the plans I have for you, says the Lord, plans for welfare and not for evil, to give you a future and a hope. Then you will call upon me and come and pray to me, and I will hear you. You will seek me and find me; when you seek me with all your heart, I will be found by you, says the Lord." Jeremiah 29:11-13
St. Marianne Cope
Saint of the Day
St. Marianne Cope (1838–1918), also known as St. Marianne of Molokai, was a German-born American immigrant. She worked in a New York factory before entering the Sisters of the Third Order of Saint Francis in Syracuse. She spent her early years serving as a leader in health care and education. When the Hawaiian government was searching for a religious order to run a station for victims of leprosy, the Syracuse sisters volunteered immediately. Mother Marianne and six other sisters left for Hawaii in 1883. She devoted 35 years to caring for those afflicted with Hansen's disease (leprosy) in Molokai, Hawaii. She also opened a hospital and a school for girls on the island of Maui, and took charge of the home St. Damien of Molokai established for men and boys. Mother Marianne changed life on Molokai by introducing cleanliness, dignity, and fun into the colony. Despite her direct contact with leprosy patients over many years, she was not afflicted by the disease, which some consider miraculous. She was canonized in 2012 and her feast day is January 23.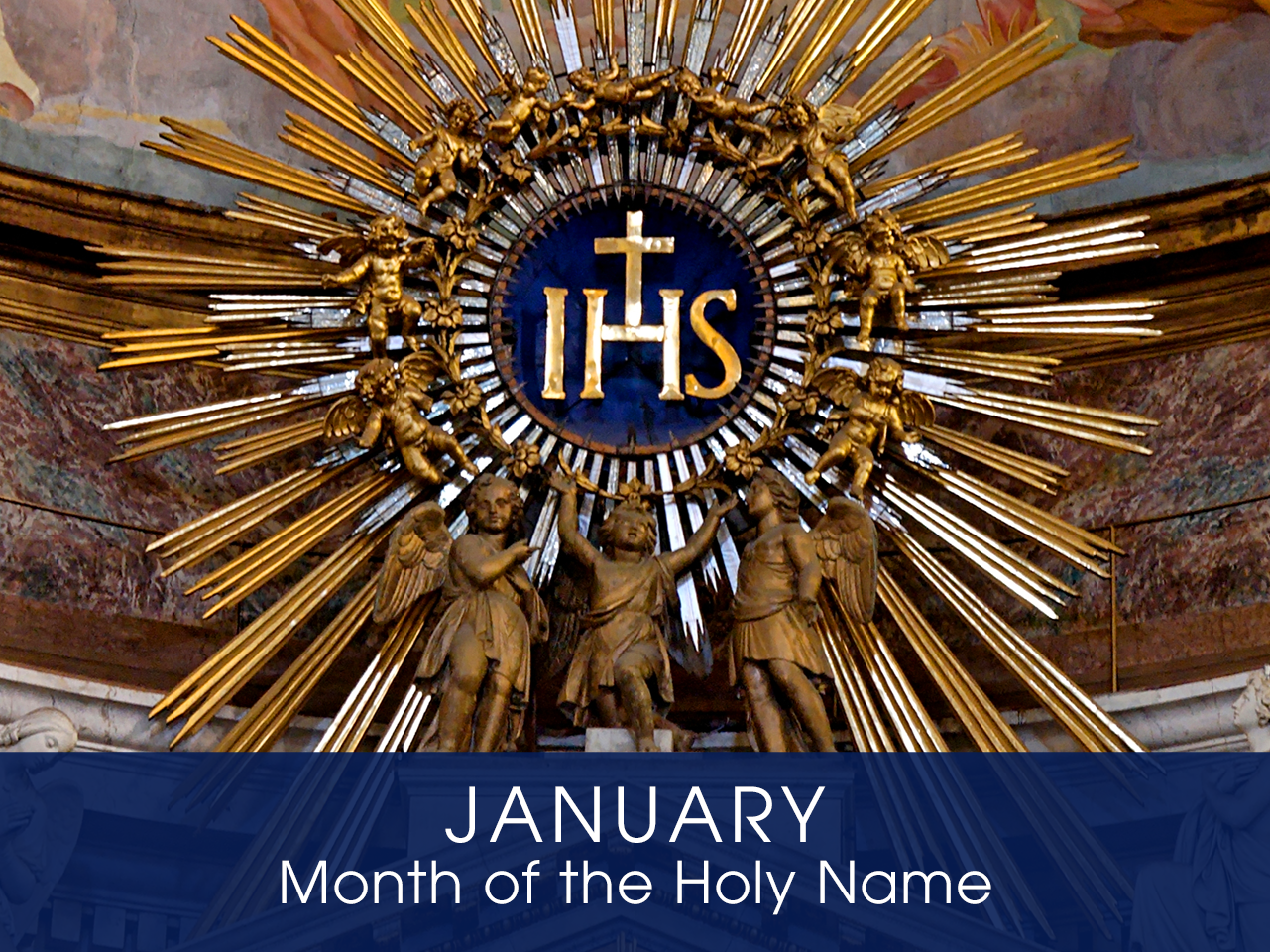 Month of the

Holy Name of Jesus
Devotion of the Month
The month of January is traditionally dedicated to the Holy Name of Jesus. After the Blessed Virgin Mary conceived by the Holy Spirit, the angel Gabriel appeared to St. Joseph and told him that the Child's name should be called Jesus, meaning "God Saves." According to Jewish law, on the 8th day after his birth a male child was to be circumcised, receive his name, and become a full member of God's covenant people. According to the old Roman liturgical calendar, the Feast of the Circumcision of Jesus was celebrated on January 1st, eight days after Christmas, the same day that He was given His sacred name. Currently we celebrate the Solemnity of the Mother of God on January 1st and honor the Holy Name of Jesus on January 3rd. For Catholics, Jesus' sacred name is the object of a special devotion symbolized by the monogram "IHS," (sometimes called a Christogram), which is the first three letters of the Greek spelling of His name.
Find a Devotional or Sacramental
Daily Prayers
Prayer for the Dead
In your hands, O Lord, we humbly entrust our brothers and sisters.
In this life you embraced them with your tender love;
deliver them now from every evil and bid them eternal rest.
The old order has passed away: welcome them into paradise,
where there will be no sorrow, no weeping or pain,
but fullness of peace and joy with your Son and the Holy
Spirit forever and ever. Amen.
Prayer of Spiritual Communion
My Jesus, I believe that You are present in the most Blessed Sacrament. I love You above all things and I desire to receive You into my soul. Since I cannot now receive You sacramentally, come at least spiritually into my heart. I embrace You as if You were already there, and unite myself wholly to You. Never permit me to be separated from You. Amen.
Prayer for the Holy Father
Almighty and everlasting God, have mercy upon Thy servant, Pope Francis, our Supreme Pontiff, and direct him, according to Thy loving kindness, in the way of eternal salvation; that, of Thy gift, he may ever desire that which is pleasing unto Thee and may accomplish it with all his might. Through Christ Our Lord. Amen. Our Father. Hail Mary.