"We bring you the good news that what God promised to the fathers, this he has fulfilled to us their children by raising Jesus." St. Paul
Today's

Meditation

"In seeing the witness of St. Paul, we need to remind ourselves that each of us is invited to encounter Jesus of Nazareth and that each of us is given an invitation to accept Him as Lord and Messiah. Jesus chooses us and offers us the powerful opportunity to enter into a loving relationship with Him (cf. Jn 15:16). We are offered His friendship, even as He manifests His friendship to us…The Lord asks us the pressing question: "Who do you say that I am?" The answer to this essential question is the determining factor of where the Lord's invitation will go in our lives, and whether the door of faith will continue to be opened to us."
—Father Jeffrey Kirby, STL, p.16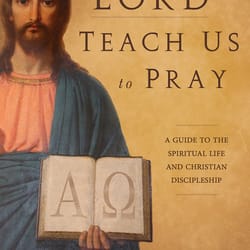 Daily

Verse
"Now as [Saul who is also called Paul] journeyed he approached Damascus, and suddenly a light from heaven flashed about him. And he fell to the ground and heard a voice saying to him, "Saul, Saul, why do you persecute me?" And he said, "Who are you, Lord?" And he said, "I am Jesus, whom you are persecuting; but rise and enter the city, and you will be told what you are to do." Act 9:3-6
Saint Dwynwen
Saint of the Day
St. Dwynwen (5th c.) was a princess from Anglesey in Wales, the beautiful and virtuous daughter of King Brychan Brycheiniog. According to legend she fell in love with a young man, yet refused to marry him due to her piety and desire for the religious life. She prayed that her desire for marriage would be removed, and that God would give happiness to all lovers. Dwynwen became consecrated to God as a nun and set up a convent on Llanddwyn Island, and her church and its 'holy well' became a pilgrimage shrine from the Middle Ages down to today, especially for lovers. St. Dwynwen is the patron saint of lovers, and in Wales her feast is the equivalent of St. Valentine's Day. Dwynwen translated means 'she who leads a blessed life', and her feast day is January 25.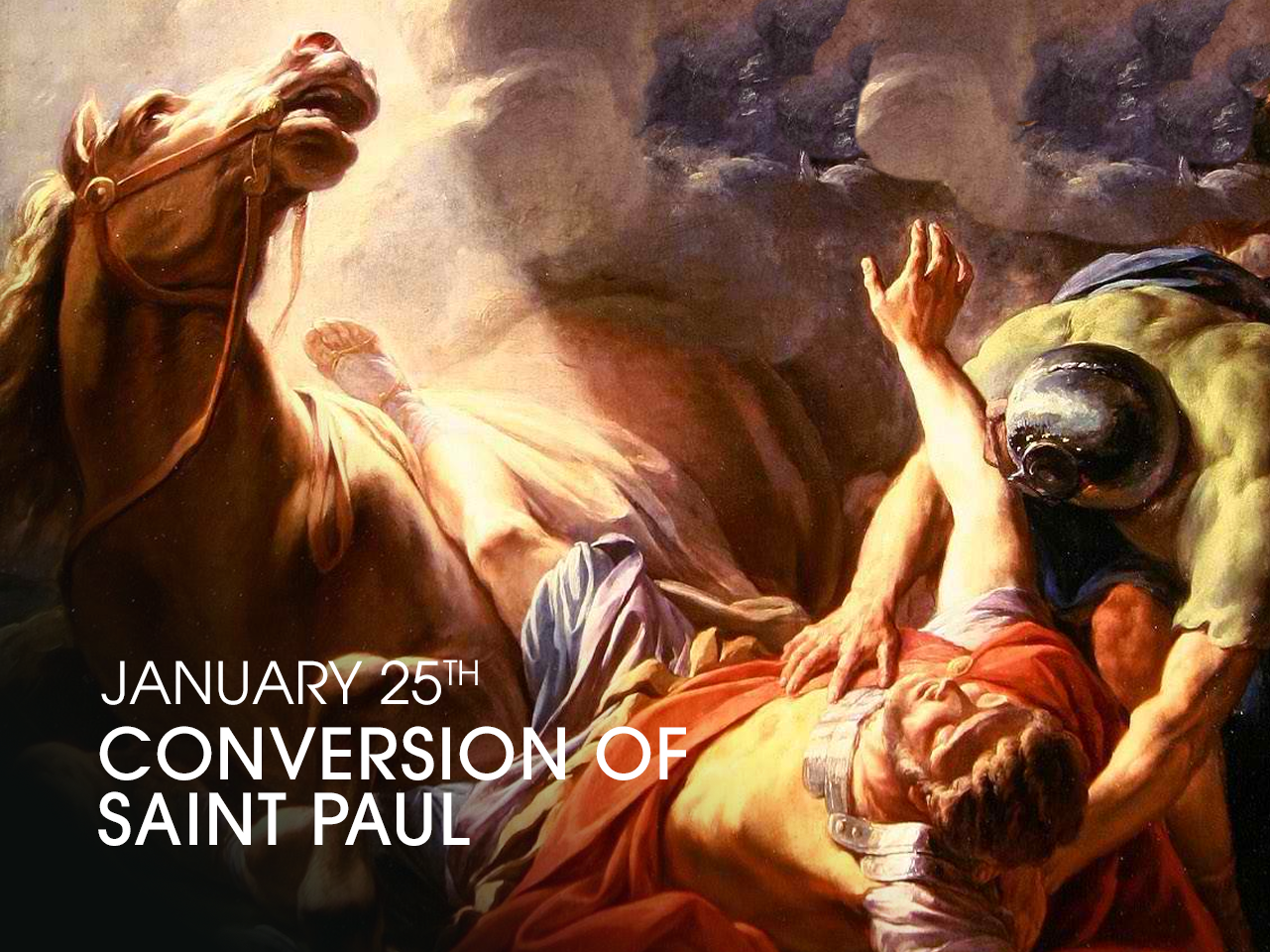 The Conversion of St. Paul of Tarsus
Feast Day
St. Paul the Apostle, originally named Saul, was an intelligent and zealous Jewish scholar and Pharisee who fiercely persecuted the first Christian converts among the Jews. While on his way to Damascus with permission to arrest Christians, he received a vision of the resurrected Christ. Jesus rebuked him for his actions and struck him blind, and through this encounter St. Paul was converted. God then used St. Paul and his zeal to spread the Gospel of Jesus Christ, especially to the Gentiles. St. Paul was martyred in Rome in the year 65 A.D. The feast day of St. Paul's conversion is celebrated on January 25.
See More About Today's Feast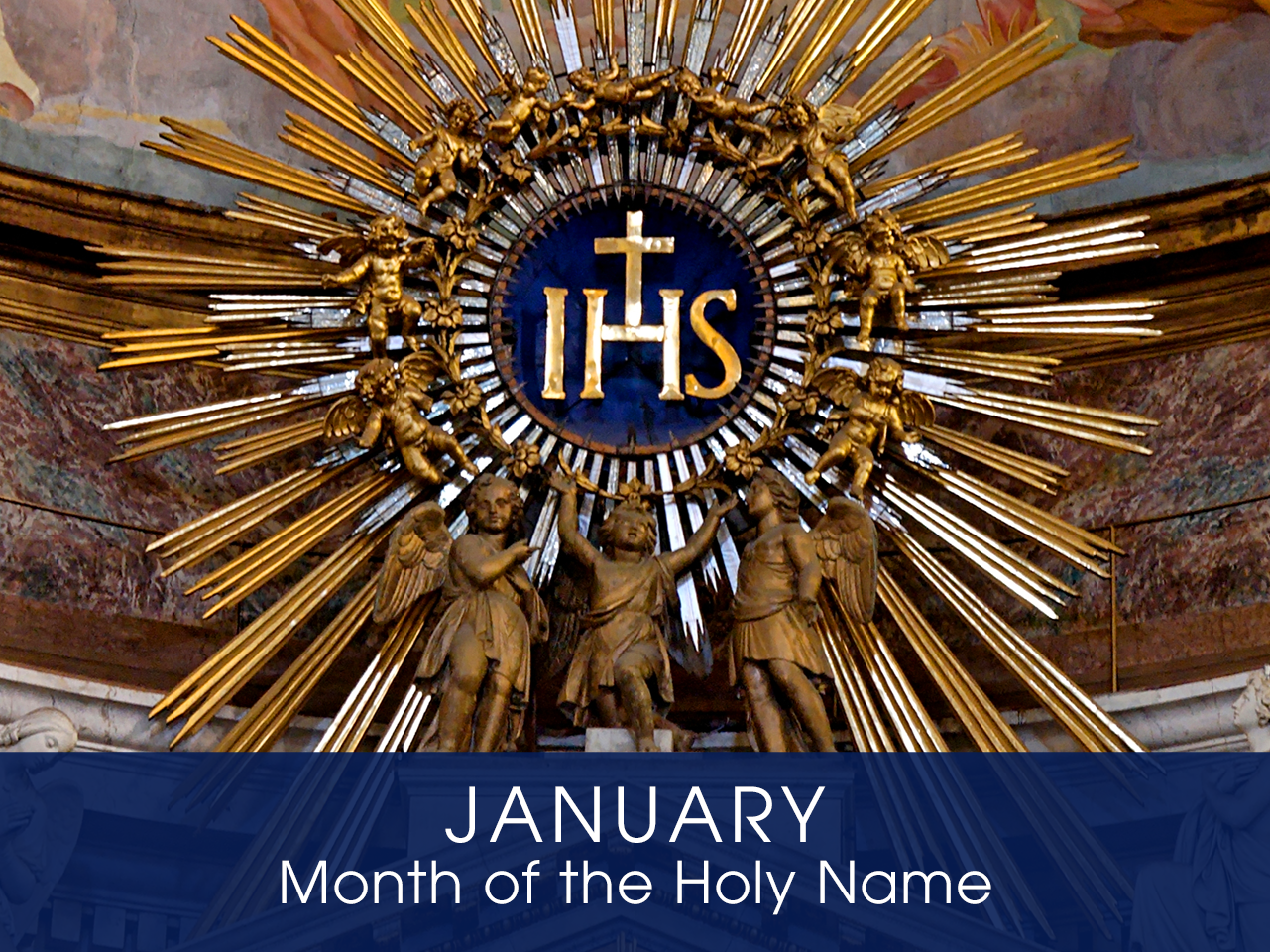 Month of the

Holy Name of Jesus
Devotion of the Month
The month of January is traditionally dedicated to the Holy Name of Jesus. After the Blessed Virgin Mary conceived by the Holy Spirit, the angel Gabriel appeared to St. Joseph and told him that the Child's name should be called Jesus, meaning "God Saves." According to Jewish law, on the 8th day after his birth a male child was to be circumcised, receive his name, and become a full member of God's covenant people. According to the old Roman liturgical calendar, the Feast of the Circumcision of Jesus was celebrated on January 1st, eight days after Christmas, the same day that He was given His sacred name. Currently we celebrate the Solemnity of the Mother of God on January 1st and honor the Holy Name of Jesus on January 3rd. For Catholics, Jesus' sacred name is the object of a special devotion symbolized by the monogram "IHS," (sometimes called a Christogram), which is the first three letters of the Greek spelling of His name.
Find a Devotional or Sacramental
Daily Prayers
Prayer for the Dead
In your hands, O Lord, we humbly entrust our brothers and sisters.
In this life you embraced them with your tender love;
deliver them now from every evil and bid them eternal rest.
The old order has passed away: welcome them into paradise,
where there will be no sorrow, no weeping or pain,
but fullness of peace and joy with your Son and the Holy
Spirit forever and ever. Amen.
Prayer of Spiritual Communion
My Jesus, I believe that You are present in the most Blessed Sacrament. I love You above all things and I desire to receive You into my soul. Since I cannot now receive You sacramentally, come at least spiritually into my heart. I embrace You as if You were already there, and unite myself wholly to You. Never permit me to be separated from You. Amen.
Prayer for the Holy Father
Almighty and everlasting God, have mercy upon Thy servant, Pope Francis, our Supreme Pontiff, and direct him, according to Thy loving kindness, in the way of eternal salvation; that, of Thy gift, he may ever desire that which is pleasing unto Thee and may accomplish it with all his might. Through Christ Our Lord. Amen. Our Father. Hail Mary.