"Listen with the ear of your heart." St. Benedict of Nursia
Today's

Meditation

"The shock of sorrow comes only to those who think this world is fixed and absolute, that there is nothing beyond. They think everything here below should be perfect. Hence, they ask questions: 'Why should I suffer? What have I done to deserve this?' Maybe you did nothing to deserve it. Certainly, Our Lord did nothing to deserve His Cross. But it came, and through it, He went to His glory."
—Venerable Fulton Sheen, p. 36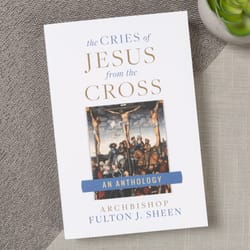 Daily

Verse
"I consider that the sufferings of this present time are as nothing compared with the glory to be revealed for us." Romans 8:18
St. Timothy
Saint of the Day
St. Timothy (1st c.) was born in Galatia in Asia Minor, the son of a Greek father and a Jewish mother. Timothy was a convert of St. Paul the Apostle around the year 47 A.D. Timothy became a trusted friend and a beloved spiritual son to Paul, laboring faithfully alongside him in his apostolic work for many years. Paul mentions Timothy repeatedly in his letters and dispatched him on important missionary work to the local churches he founded. Timothy was ordained to the priesthood at the hands of St. Paul and was later made bishop of Ephesus. St. Timothy was stoned to death thirty years after St. Paul's martyrdom for having denounced the worship of the false goddess Diana. St. Timothy is the patron of intestinal and stomach problems, because Paul admonished him to ease his penance and drink a little wine for the sake of his health, instead of only water. His feast day is January 26.
Find a Devotional for this Saint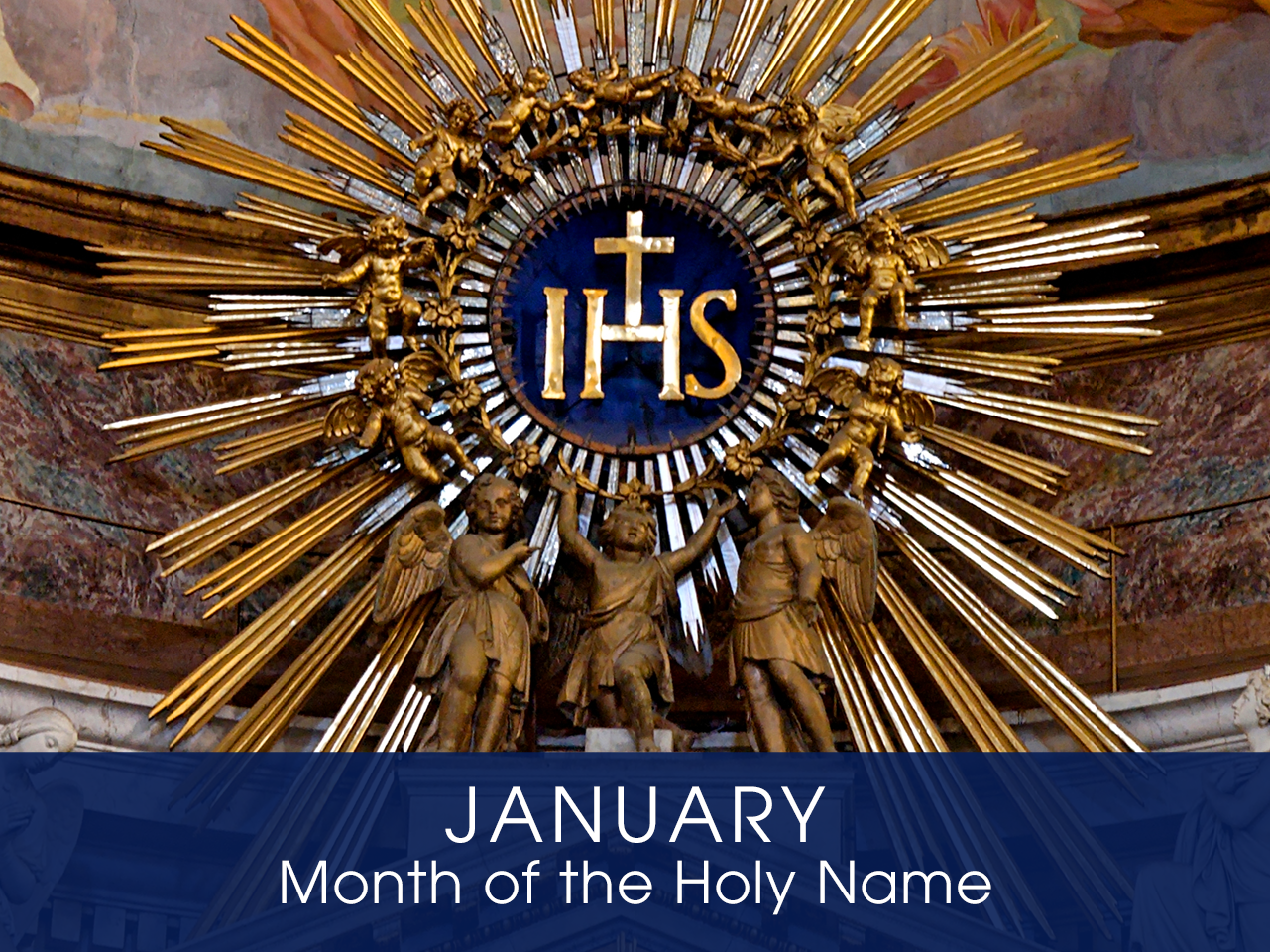 Month of the

Holy Name of Jesus
Devotion of the Month
The month of January is traditionally dedicated to the Holy Name of Jesus. After the Blessed Virgin Mary conceived by the Holy Spirit, the angel Gabriel appeared to St. Joseph and told him that the Child's name should be called Jesus, meaning "God Saves." According to Jewish law, on the 8th day after his birth a male child was to be circumcised, receive his name, and become a full member of God's covenant people. According to the old Roman liturgical calendar, the Feast of the Circumcision of Jesus was celebrated on January 1st, eight days after Christmas, the same day that He was given His sacred name. Currently we celebrate the Solemnity of the Mother of God on January 1st and honor the Holy Name of Jesus on January 3rd. For Catholics, Jesus' sacred name is the object of a special devotion symbolized by the monogram "IHS," (sometimes called a Christogram), which is the first three letters of the Greek spelling of His name.
Find a Devotional or Sacramental
Daily Prayers
Prayer for the Dead
In your hands, O Lord, we humbly entrust our brothers and sisters.
In this life you embraced them with your tender love;
deliver them now from every evil and bid them eternal rest.
The old order has passed away: welcome them into paradise,
where there will be no sorrow, no weeping or pain,
but fullness of peace and joy with your Son and the Holy
Spirit forever and ever. Amen.
Prayer of Spiritual Communion
My Jesus, I believe that You are present in the most Blessed Sacrament. I love You above all things and I desire to receive You into my soul. Since I cannot now receive You sacramentally, come at least spiritually into my heart. I embrace You as if You were already there, and unite myself wholly to You. Never permit me to be separated from You. Amen.
Prayer for the Holy Father
Almighty and everlasting God, have mercy upon Thy servant, Pope Francis, our Supreme Pontiff, and direct him, according to Thy loving kindness, in the way of eternal salvation; that, of Thy gift, he may ever desire that which is pleasing unto Thee and may accomplish it with all his might. Through Christ Our Lord. Amen. Our Father. Hail Mary.