"In order to be an image of God, the spirit must turn to what is eternal, hold it in spirit, keep it in memory, and by loving it, embrace it in the will." St. Benedicta of the Cross (Edith Stein)
Today's

Meditation

"Prayer is, as it were, being alone with God. A soul prays only when it is turned toward God, and for so long as it remains so. As soon as it turns away, it stops praying. The preparation for prayer is thus the movement of turning to God and away from all that is not God. That is why we are so right when we define prayer as this movement. Prayer is essentially a 'raising up', an elevation. We begin to pray when we detach ourselves from created objects and raise ourselves up to the Creator."
—Dom Augustin Guillerand, p. 91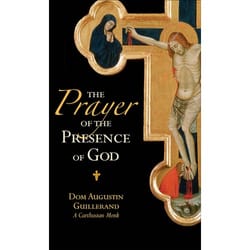 Daily

Verse
"Therefore, whoever thinks he is standing secure should take care not to fall. No trial has come to you but what is human. God is faithful and will not let you be tried beyond your strength; but with the trial he will also provide a way out, so that you may be able to bear it." 1 Corinthians 10:12-13
Saint Angela Merici
Saint of the Day
St. Angela Merici (1474 – 1540) was born in the region of Lombardy, Italy. Her deep piety drew her to make a private vow of virginity at a young age. Her parents died when she was ten, and soon afterwards she lost her sister with whom she was very close. Angela went to live with her uncle, and, despite lacking a formal education, she grew in wisdom and virtue. She committed herself to prayer, penance, and serving the poor, eventually joining the Third Order of St. Francis at the age of fifteen. When her uncle died she returned to her home, and, seeing a great need for the education of young girls in the Christian faith, began a school for girls in her house. She daily gathered all the little girls of her village and taught them the faith. St. Angela became known for her holiness, and soon she was invited to establish another school in a neighboring town. One day while in prayer she received a vision that she would start a religious order intended for the religious education of girls. This was realized when St. Angela founded the Ursulines under the patronage of St. Ursula. St. Angela Merici is the patron saint against illness, death of parents, and of the disabled and handicapped. Her feast day is January 27.
Find a Devotional for this Saint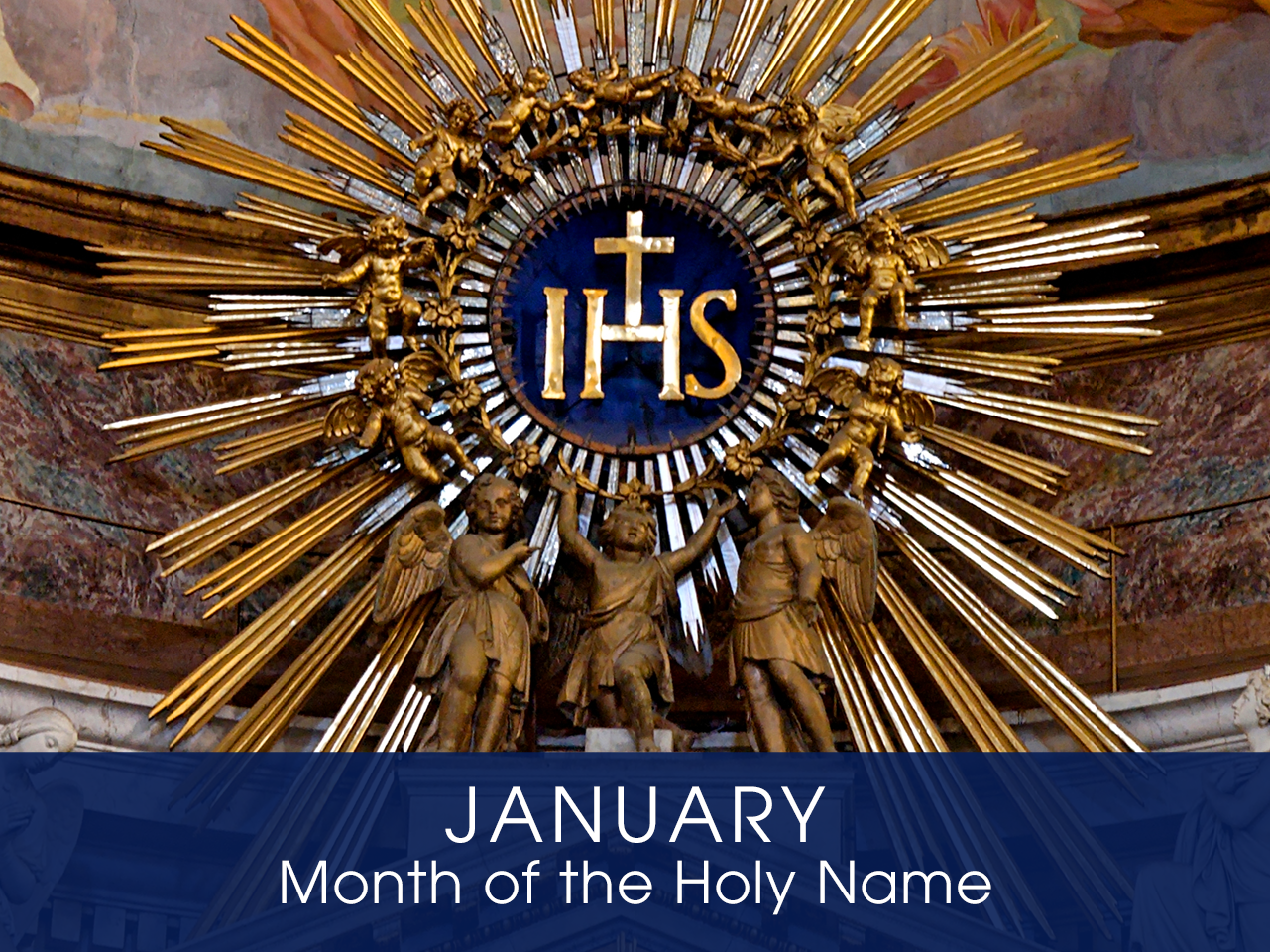 Month of the

Holy Name of Jesus
Devotion of the Month
The month of January is traditionally dedicated to the Holy Name of Jesus. After the Blessed Virgin Mary conceived by the Holy Spirit, the angel Gabriel appeared to St. Joseph and told him that the Child's name should be called Jesus, meaning "God Saves." According to Jewish law, on the 8th day after his birth a male child was to be circumcised, receive his name, and become a full member of God's covenant people. According to the old Roman liturgical calendar, the Feast of the Circumcision of Jesus was celebrated on January 1st, eight days after Christmas, the same day that He was given His sacred name. Currently we celebrate the Solemnity of the Mother of God on January 1st and honor the Holy Name of Jesus on January 3rd. For Catholics, Jesus' sacred name is the object of a special devotion symbolized by the monogram "IHS," (sometimes called a Christogram), which is the first three letters of the Greek spelling of His name.
Find a Devotional or Sacramental
Daily Prayers
Prayer for the Dead
In your hands, O Lord, we humbly entrust our brothers and sisters.
In this life you embraced them with your tender love;
deliver them now from every evil and bid them eternal rest.
The old order has passed away: welcome them into paradise,
where there will be no sorrow, no weeping or pain,
but fullness of peace and joy with your Son and the Holy
Spirit forever and ever. Amen.
Prayer of Spiritual Communion
My Jesus, I believe that You are present in the most Blessed Sacrament. I love You above all things and I desire to receive You into my soul. Since I cannot now receive You sacramentally, come at least spiritually into my heart. I embrace You as if You were already there, and unite myself wholly to You. Never permit me to be separated from You. Amen.
Prayer for the Holy Father
Almighty and everlasting God, have mercy upon Thy servant, Pope Francis, our Supreme Pontiff, and direct him, according to Thy loving kindness, in the way of eternal salvation; that, of Thy gift, he may ever desire that which is pleasing unto Thee and may accomplish it with all his might. Through Christ Our Lord. Amen. Our Father. Hail Mary.