"In this life no one can fulfill his longing, nor can any creature satisfy man's desire. Only God satisfies, he infinitely exceeds all other pleasures. That is why man can rest in nothing but God." St. Thomas Aquinas
Today's

Meditation

"[Saint] Thomas's greatest teacher of all, however, was Jesus Christ, the God-Man and the "most excellent of teachers," who taught not through writings but in 'that manner of teaching whereby His doctrine is imprinted on the hearts of His hearers' and 'as one having power' through the words and deeds of His life. Thomas not only devoured the teaching of his human mentors but also digested, altered, corrected, and improved them at times, making the truths that they discovered his own through a life-time of thought and experience. It was his lifelong zeal as a student, along with the grace of God, that rewarded Thomas with the knowledge and wisdom that equipped him so well to teach others."
– Kevin Vost, Chapter 1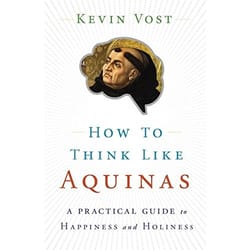 Daily

Verse
Finally, draw your strength from the Lord and from his mighty power. Put on the armor of God so that you may be able to stand firm against the tactics of the devil. For our struggle is not with flesh and blood but with the principalities, with the powers, with the world rulers of this present darkness, with the evil spirits in the heavens." Ephesians 6:10-12
St. Thomas Aquinas
Saint of the Day
St. Thomas Aquinas (1225–1274) was born into a wealthy and noble family in Aquino, Italy. He was the pious and brilliant son of a count, and a lucrative future was planned for him. When Thomas set off to enter the newly founded Dominican order to be a poor mendicant friar, his mother held him prisoner in the family castle in order to dissuade him. His brothers tried to destroy his purity, and thus his vocation, by tempting him with a prostitute. However Thomas resisted and turned to God for help; as a result, angels were sent to guard and preserve his chastity. This long ordeal only strengthened his vocation, and eventually he escaped and joined the Dominicans. He was ordained to the priesthood and went on to become a famed professor and prolific writer. His works remain immensely influential in philosophy and theology, the most famous being his Summa Theologica, and multiple popes have upheld him as the model of a systematic Catholic education. St. Thomas Aquinas is the foremost Doctor of the Catholic Church, known as the "Angelic Doctor" for his purity of mind and body, and remarkable intelligence. St. Thomas Aquinas is the patron of schools and universities, students, philosophers, theologians, apologists, academics, and chastity. His feast day is January 28.
Find a Devotional for this Saint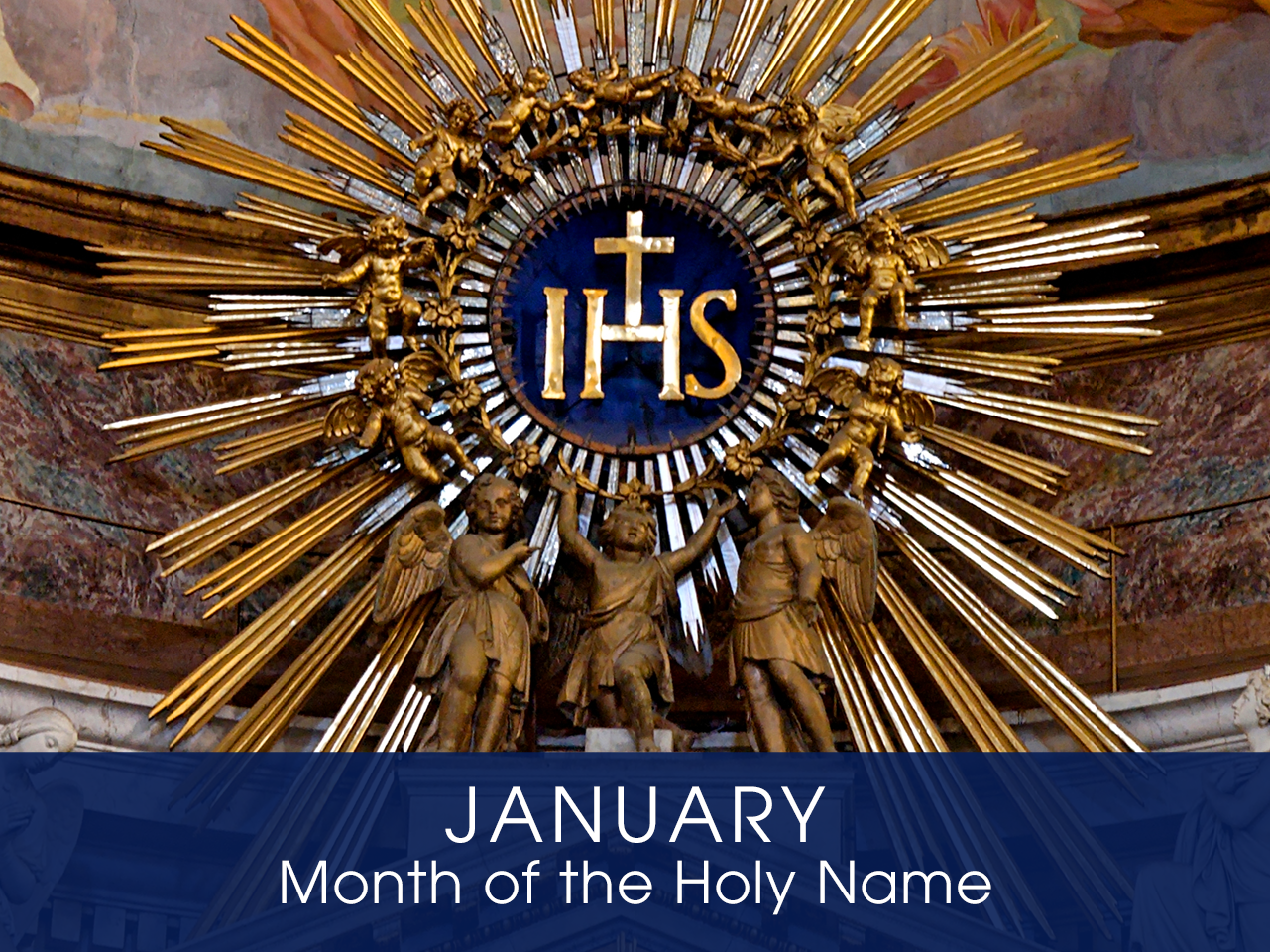 Month of the

Holy Name of Jesus
Devotion of the Month
The month of January is traditionally dedicated to the Holy Name of Jesus. After the Blessed Virgin Mary conceived by the Holy Spirit, the angel Gabriel appeared to St. Joseph and told him that the Child's name should be called Jesus, meaning "God Saves." According to Jewish law, on the 8th day after his birth a male child was to be circumcised, receive his name, and become a full member of God's covenant people. According to the old Roman liturgical calendar, the Feast of the Circumcision of Jesus was celebrated on January 1st, eight days after Christmas, the same day that He was given His sacred name. Currently we celebrate the Solemnity of the Mother of God on January 1st and honor the Holy Name of Jesus on January 3rd. For Catholics, Jesus' sacred name is the object of a special devotion symbolized by the monogram "IHS," (sometimes called a Christogram), which is the first three letters of the Greek spelling of His name.
Find a Devotional or Sacramental
Daily Prayers
Prayer for the Dead
In your hands, O Lord, we humbly entrust our brothers and sisters.
In this life you embraced them with your tender love;
deliver them now from every evil and bid them eternal rest.
The old order has passed away: welcome them into paradise,
where there will be no sorrow, no weeping or pain,
but fullness of peace and joy with your Son and the Holy
Spirit forever and ever. Amen.
Prayer of Spiritual Communion
My Jesus, I believe that You are present in the most Blessed Sacrament. I love You above all things and I desire to receive You into my soul. Since I cannot now receive You sacramentally, come at least spiritually into my heart. I embrace You as if You were already there, and unite myself wholly to You. Never permit me to be separated from You. Amen.
Prayer for the Holy Father
Almighty and everlasting God, have mercy upon Thy servant, Pope Francis, our Supreme Pontiff, and direct him, according to Thy loving kindness, in the way of eternal salvation; that, of Thy gift, he may ever desire that which is pleasing unto Thee and may accomplish it with all his might. Through Christ Our Lord. Amen. Our Father. Hail Mary.