"When we pray, the voice of the heart must be heard more than the proceedings from the mouth." St. Bonaventure
Today's

Meditation

"Prayer, considered as petition, consists entirely in expressing to God some desire in order that He may hear it favorably; a real desire is, therefore, its primary and essential condition; without this, we are merely moving the lips, going through a form of words which is not the expression of our will; and thus our prayer is only an appearance without reality. The way, then, to excite ourselves to pray, to put life and fervor into our prayer, and to make of it a cry which, breaking forth from the depths of the soul, penetrates even to heaven, is to conceive the real desire mentioned above, to excite it, to cherish it; for the fervor of our prayer will be in proportion to the strength of the desire we have to be heard; just as what we have but little at heart we ask for only in a half-hearted way, if even we ask it at all; so what we desire with our whole soul we ask for with words of fire, and plead for it before God with an eloquence that is very real."
—Rev. Dom Lehody, p. 4-5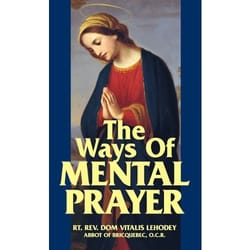 Daily

Verse
"Rejoice in the Lord always. I shall say it again: rejoice! Your kindness should be known to all. The Lord is near." Philippians 4:4-5
Saint Aquilinus of Milan
Saint of the Day
St. Aquilinus of Milan (d. 1015 A.D.), also known as St. Aquilinus of Cologne, was born to a noble family in Bavaria, Germany. He received his education in Cologne, Germany and was ordained to the priesthood. He was offered the bishopric of Cologne, but turned it down in order to be a missionary priest and itinerant preacher. He traveled through various European cities fighting against the dangerous and spreading heresies of the Cathars, Manichaeans, and Arians. He was also known to work miracles by healing people from disease, especially during a cholera epidemic. He eventually settled in Milan, Italy, and was so effective in his preaching against the Arian heretics that they stabbed him to death and threw his body in the city sewer. His body was recovered and buried in the Basilica of San Lorenzo, in a chapel which now bears his name. His feast day is January 29.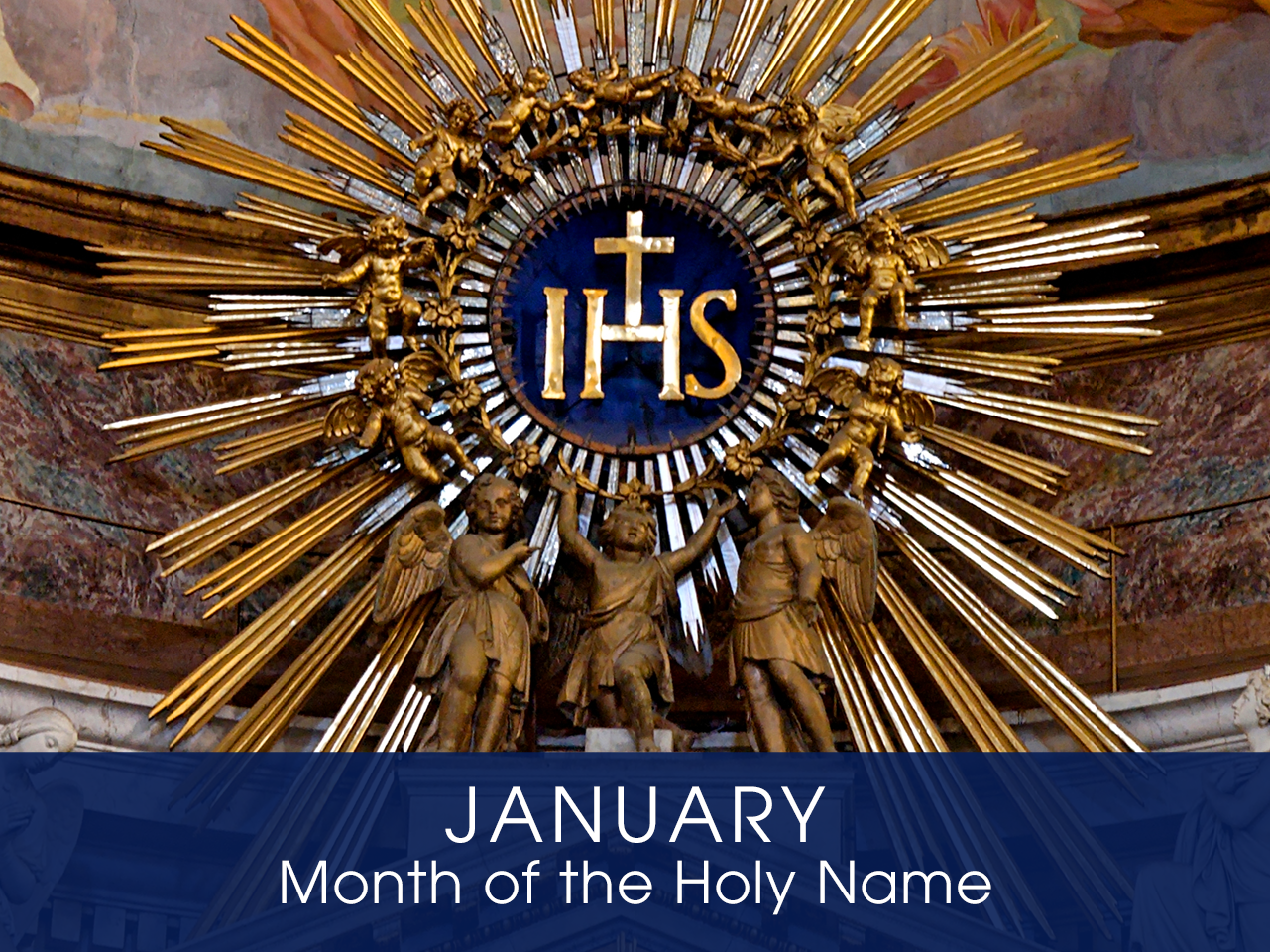 Month of the

Holy Name of Jesus
Devotion of the Month
The month of January is traditionally dedicated to the Holy Name of Jesus. After the Blessed Virgin Mary conceived by the Holy Spirit, the angel Gabriel appeared to St. Joseph and told him that the Child's name should be called Jesus, meaning "God Saves." According to Jewish law, on the 8th day after his birth a male child was to be circumcised, receive his name, and become a full member of God's covenant people. According to the old Roman liturgical calendar, the Feast of the Circumcision of Jesus was celebrated on January 1st, eight days after Christmas, the same day that He was given His sacred name. Currently we celebrate the Solemnity of the Mother of God on January 1st and honor the Holy Name of Jesus on January 3rd. For Catholics, Jesus' sacred name is the object of a special devotion symbolized by the monogram "IHS," (sometimes called a Christogram), which is the first three letters of the Greek spelling of His name.
Find a Devotional or Sacramental
Daily Prayers
Prayer for the Dead
In your hands, O Lord, we humbly entrust our brothers and sisters.
In this life you embraced them with your tender love;
deliver them now from every evil and bid them eternal rest.
The old order has passed away: welcome them into paradise,
where there will be no sorrow, no weeping or pain,
but fullness of peace and joy with your Son and the Holy
Spirit forever and ever. Amen.
Prayer of Spiritual Communion
My Jesus, I believe that You are present in the most Blessed Sacrament. I love You above all things and I desire to receive You into my soul. Since I cannot now receive You sacramentally, come at least spiritually into my heart. I embrace You as if You were already there, and unite myself wholly to You. Never permit me to be separated from You. Amen.
Prayer for the Holy Father
Almighty and everlasting God, have mercy upon Thy servant, Pope Francis, our Supreme Pontiff, and direct him, according to Thy loving kindness, in the way of eternal salvation; that, of Thy gift, he may ever desire that which is pleasing unto Thee and may accomplish it with all his might. Through Christ Our Lord. Amen. Our Father. Hail Mary.