"By reason of His immensity, God is present everywhere; but there are two places where He dwells in a particular manner. One is in the highest heavens, where He is present by that glory which He communicates to the blessed; the other is on earth—within the humble soul that loves Him." St. Alphonsus Liguori
Today's

Meditation

"What made the holy apostles and martyrs endure fierce agony and bitter torments, except faith, and especially faith in the resurrection? What is it that today makes true followers of Christ cast luxuries aside, leave pleasures behind, and endure difficulties and pain? It is living faith that expresses itself through love . . . It is because of faith that we exchange the present for the future."
—Pope Benedict XIV, p. 205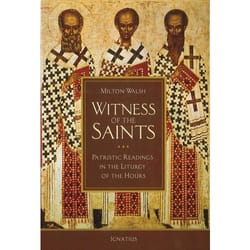 St. Brigid of Ireland
Saint of the Day
St. Brigid of Ireland (451–525 A.D.), also known as St. Brigit of Kildare, was born to a pagan Irish chieftain and a Christian slave mother. Being the daughter of a slave woman, she also was a slave, and worked as a dairy maid. She became known for her virtuous life and her charity to the poor. Recognizing her great piety and special graces, a Christian king convinced her father to grant Brigid her freedom. Once free to follow her own course in life, St. Brigid refused marriage, consecrated herself to Christ, and became Ireland's first nun. She also formed Ireland's first convent at Kildare and became its abbess. She went on to found many other religious communities, as well as a School of Art famous for its metal working and illuminated manuscripts. St. Brigid was known for her extraordinary spirituality, even converting her father to the faith after he witnessed her fashioning the sign of the cross from strands of rushes. She was also a contemporary and friend of St. Patrick. When she died, her sisters kept a fire burning in an enclosure at her Kildare convent. This fire burned for centuries, tended by the sisters and not burning out until the 13th century. It was later re-lit and burned for 400 more years until the Protestant revolt. St. Brigid is the patroness of Ireland and many other causes, most notably of dairy and milk maids, chicken farmers, travelers, and sailors. Her feast day is February 1st.
Find a Devotional for this Saint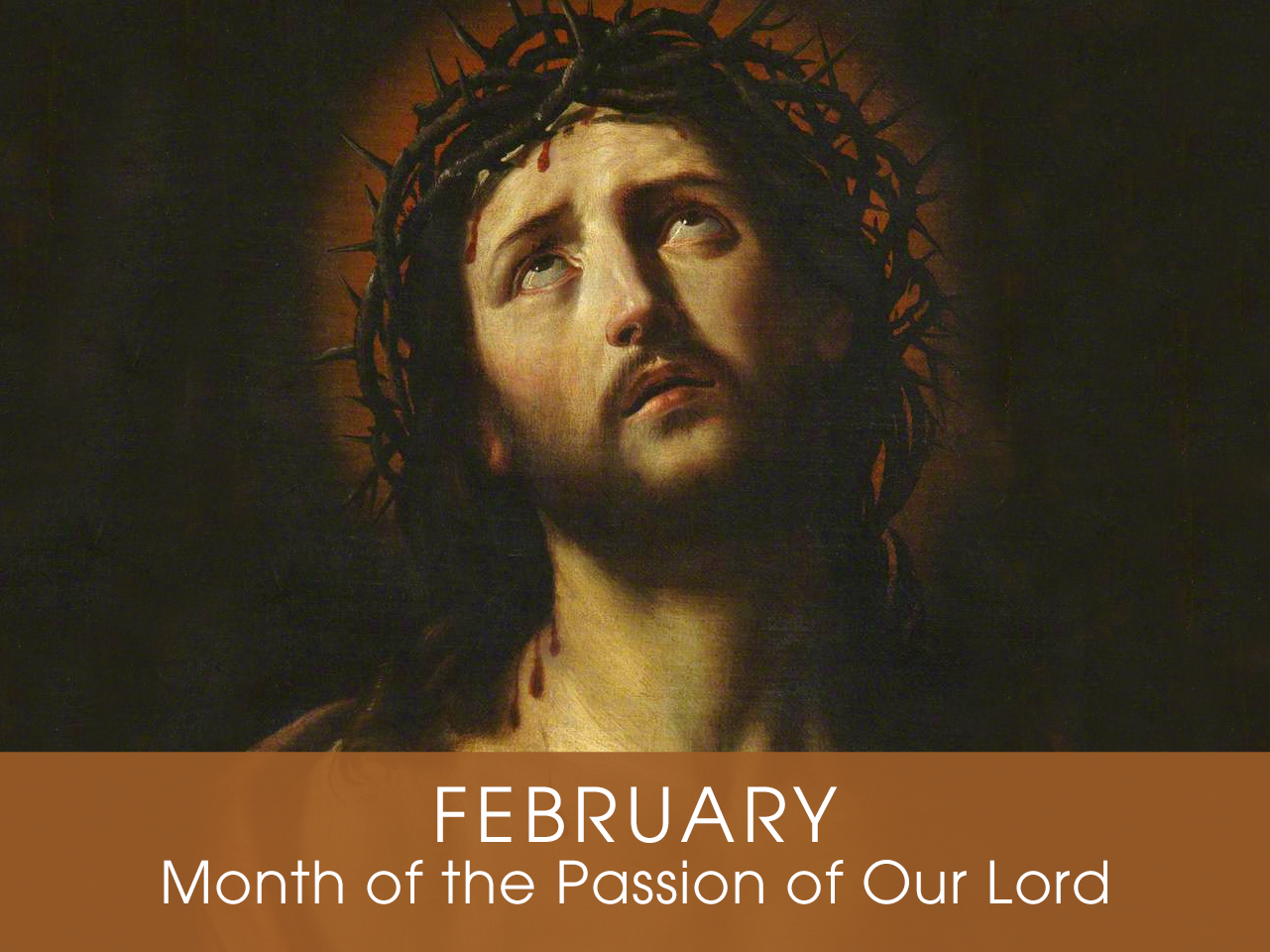 Month of the

Passion
Devotion of the Month
The month of February is traditionally dedicated to the Passion of Our Lord in anticipation of the liturgical season of Lent. In this month, we begin to meditate on the mystery of Jesus' sufferings which culminated in his death on the Cross for the redemption of mankind. Saints who had a special devotion to Christ's passion include St. Francis of Assisi, who was the first known saint to receive the stigmata; St. John of the Cross; St. Bridget of Sweden; and St. Catherine of Siena.
Find a Devotional or Sacramental
Daily Prayers
Prayer for the Dead
In your hands, O Lord, we humbly entrust our brothers and sisters.
In this life you embraced them with your tender love;
deliver them now from every evil and bid them eternal rest.
The old order has passed away: welcome them into paradise,
where there will be no sorrow, no weeping or pain,
but fullness of peace and joy with your Son and the Holy
Spirit forever and ever. Amen.
Prayer of Spiritual Communion
My Jesus, I believe that You are present in the most Blessed Sacrament. I love You above all things and I desire to receive You into my soul. Since I cannot now receive You sacramentally, come at least spiritually into my heart. I embrace You as if You were already there, and unite myself wholly to You. Never permit me to be separated from You. Amen.
Prayer for the Holy Father
Almighty and everlasting God, have mercy upon Thy servant, Pope Francis, our Supreme Pontiff, and direct him, according to Thy loving kindness, in the way of eternal salvation; that, of Thy gift, he may ever desire that which is pleasing unto Thee and may accomplish it with all his might. Through Christ Our Lord. Amen. Our Father. Hail Mary.