"When one has nothing more to lose, the heart is inaccessible to fear." St. Thodore Gurin
Today's

Meditation

"In the spiritual life there are two great principles which should never be forgotten: Without grace we can do nothing; with it we can do all things. Sometimes it anticipates our desires; ordinarily, God waits till we ask for it. This is a general law thus expressed by Our Lord: 'Ask, and it shall be given to you.' Prayer is, therefore, not only a precept, it is a necessity. God places the treasure of His graces at our disposal, and its key is prayer. You desire more faith, more hope, more love; 'ask, and it shall be given to you.' Your good resolutions remain sterile, resulting always in the same failures: 'ask, and it shall be given to you'. Precepts are numerous, virtue painful, temptation seductive, the enemy ruthless, the will weak: 'ask, and it shall be given to you.'"
—Rev. Dom Vitalis Lehodey, p. xv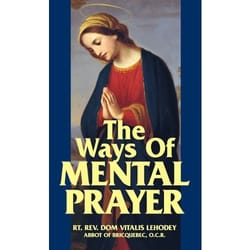 Daily

Verse
"For you did not receive a spirit of slavery to fall back into fear, but you received a spirit of adoption, through which we cry, "Abba, Father!" The Spirit itself bears witness with our spirit that we are children of God, and if children, then heirs, heirs of God and joint heirs with Christ, if only we suffer with him so that we may also be glorified with him." Romans 8:15-17
St. Jane of Valois
Saint of the Day
St. Jane of Valois (1464-1505) was born to French King Louis XI and Charlotte of Savoy. Much of her life was marked by neglect and emotional abuse. Her father resented her because she was a sickly and deformed female child. He sent her away to a remote country home where she was carelessly raised before being married off at the age of nine to her cousin, the Duke of Orléans. Her husband likewise despised and publicly humiliated her, and their marriage was never consummated. Jane had a devotion to the Blessed Virgin Mary from a young age, especially in the mystery of the Incarnation. One day Our Lady appeared to Jane and told her that in the future she would found a religious community. Through her veneration of the Blessed Mother, Jane found the strength to be a loyal and devoted wife during her painful twenty-two year marriage. When her husband became king, he had their marriage annulled. This left Jane free to found the Order of the Annunciation dedicated to imitating Mary's virtues, as Our Lady foretold. She also gave her Order the duty of constant prayer for the souls of her father and husband who both mistreated her. St. Jane of Valois' feast day is February 4th.
Find a Devotional for this Saint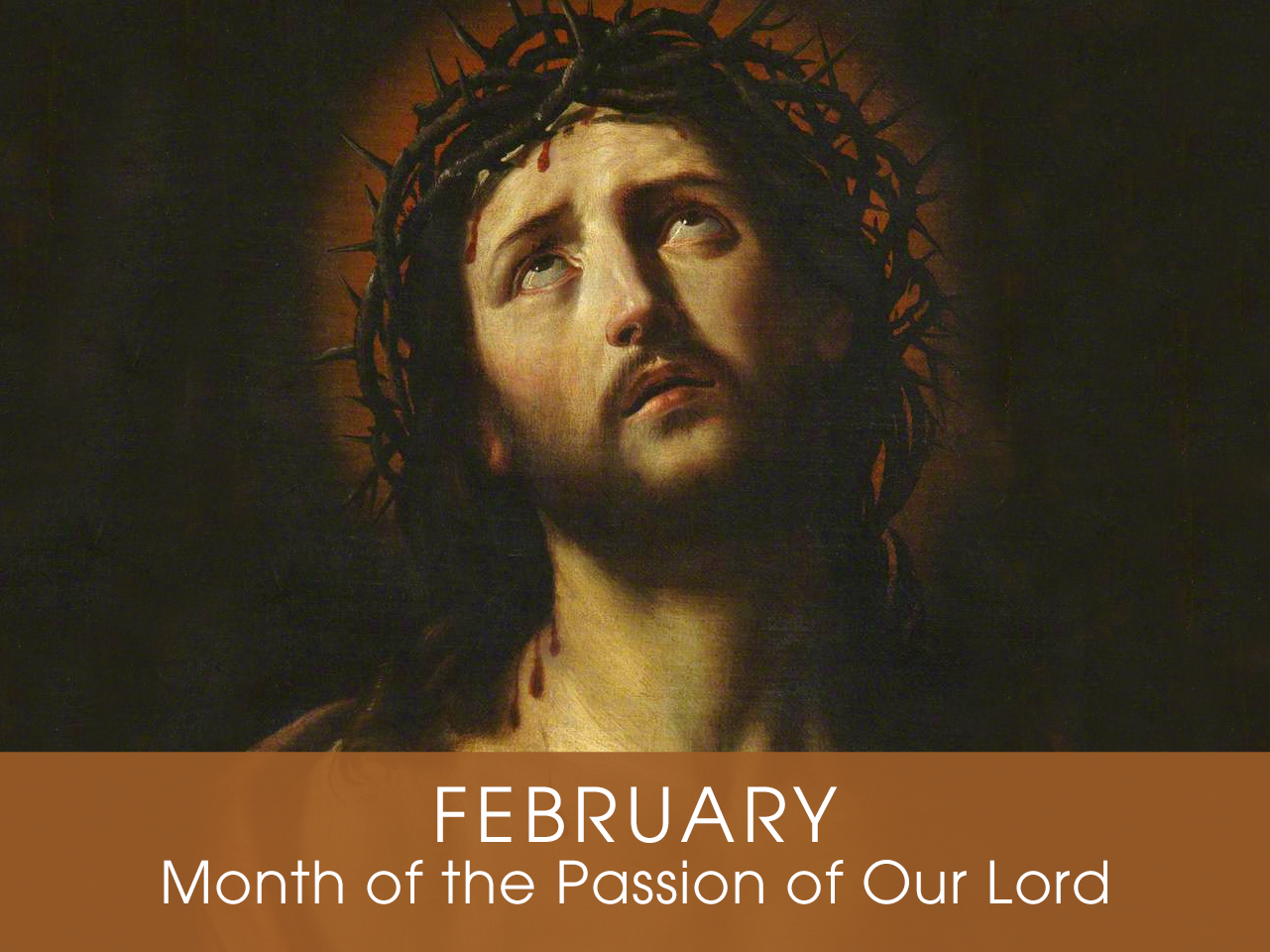 Month of the

Passion
Devotion of the Month
The month of February is traditionally dedicated to the Passion of Our Lord in anticipation of the liturgical season of Lent. In this month, we begin to meditate on the mystery of Jesus' sufferings which culminated in his death on the Cross for the redemption of mankind. Saints who had a special devotion to Christ's passion include St. Francis of Assisi, who was the first known saint to receive the stigmata; St. John of the Cross; St. Bridget of Sweden; and St. Catherine of Siena.
Find a Devotional or Sacramental
Daily Prayers
Prayer for the Dead
In your hands, O Lord, we humbly entrust our brothers and sisters.
In this life you embraced them with your tender love;
deliver them now from every evil and bid them eternal rest.
The old order has passed away: welcome them into paradise,
where there will be no sorrow, no weeping or pain,
but fullness of peace and joy with your Son and the Holy
Spirit forever and ever. Amen.
Prayer of Spiritual Communion
My Jesus, I believe that You are present in the most Blessed Sacrament. I love You above all things and I desire to receive You into my soul. Since I cannot now receive You sacramentally, come at least spiritually into my heart. I embrace You as if You were already there, and unite myself wholly to You. Never permit me to be separated from You. Amen.
Prayer for the Holy Father
Almighty and everlasting God, have mercy upon Thy servant, Pope Francis, our Supreme Pontiff, and direct him, according to Thy loving kindness, in the way of eternal salvation; that, of Thy gift, he may ever desire that which is pleasing unto Thee and may accomplish it with all his might. Through Christ Our Lord. Amen. Our Father. Hail Mary.