"No act is charitable if it is not just." St. Bruno
Today's

Meditation

"Man threw away everything he had—his right to speak freely, his communion with God, his time in Paradise, his unclouded life—and went out naked, like a survivor from a shipwreck. But God received him and immediately clothed him, and taking him by the hand gradually led him to heaven. And yet the shipwreck was quite unforgivable. For this tempest was entirely due, not to the force of the winds, but to the carelessness of the sailor. Yet God did not look at this, but had compassion for such a great disaster. … Why? Because, when no sadness or care or labor or toil or countless waves of desire assaulted our nature, it was overturned and fell. And just as criminals who sail the sea often drill through the ship with a small iron tool, and let the whole sea into the ship from below, so when the devil saw the ship of Adam (by which I mean his soul) filled with many good things, he came and drilled through it with his voice alone, as if it were an iron tool, and stole all his wealth and sank the ship itself. But God made the gain greater than the loss, and brought our nature to the royal throne."
—St. John Chrysostom, p. 19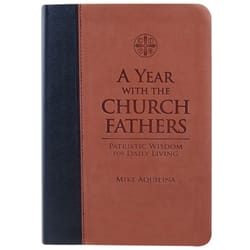 Daily

Verse
"Therefore, my beloved brothers, be firm, steadfast, always fully devoted to the work of the Lord, knowing that in the Lord your labor is not in vain." 1 Corinthians 15:58
St. Agatha
Saint of the Day
St. Agatha (231-251 A.D.) was born in Sicily into an affluent family. At a young age she made the decision to devote herself to Christ, resisting every offer of marriage. Struck by her beauty and wealth, a magistrate named Quintian desired to marry her. He plotted to use his political power to force her hand, and threatened to prosecute her for the crime of Christianity unless she accepted his sexual advances. When she refused, he forced her into a brothel. Even there, she refused to relinquish her chastity. Furious, Quintian imprisoned and tortured Agatha, ordering her breasts to be cut off. Upon this barbaric treatment, God sent St. Peter the Apostle to Agatha in a vision, and he healed her wounds. St. Agatha's torture continued until an earthquake caused her captors to flee, and she died shortly after. St. Agatha is the patroness of rape victims, torture victims, martyrs, nurses, and against breast cancer. She is one of the seven women, besides the Virgin Mary, mentioned by name in the Roman Canon of the Mass. Her feast day is February 5th.
Find a Devotional for this Saint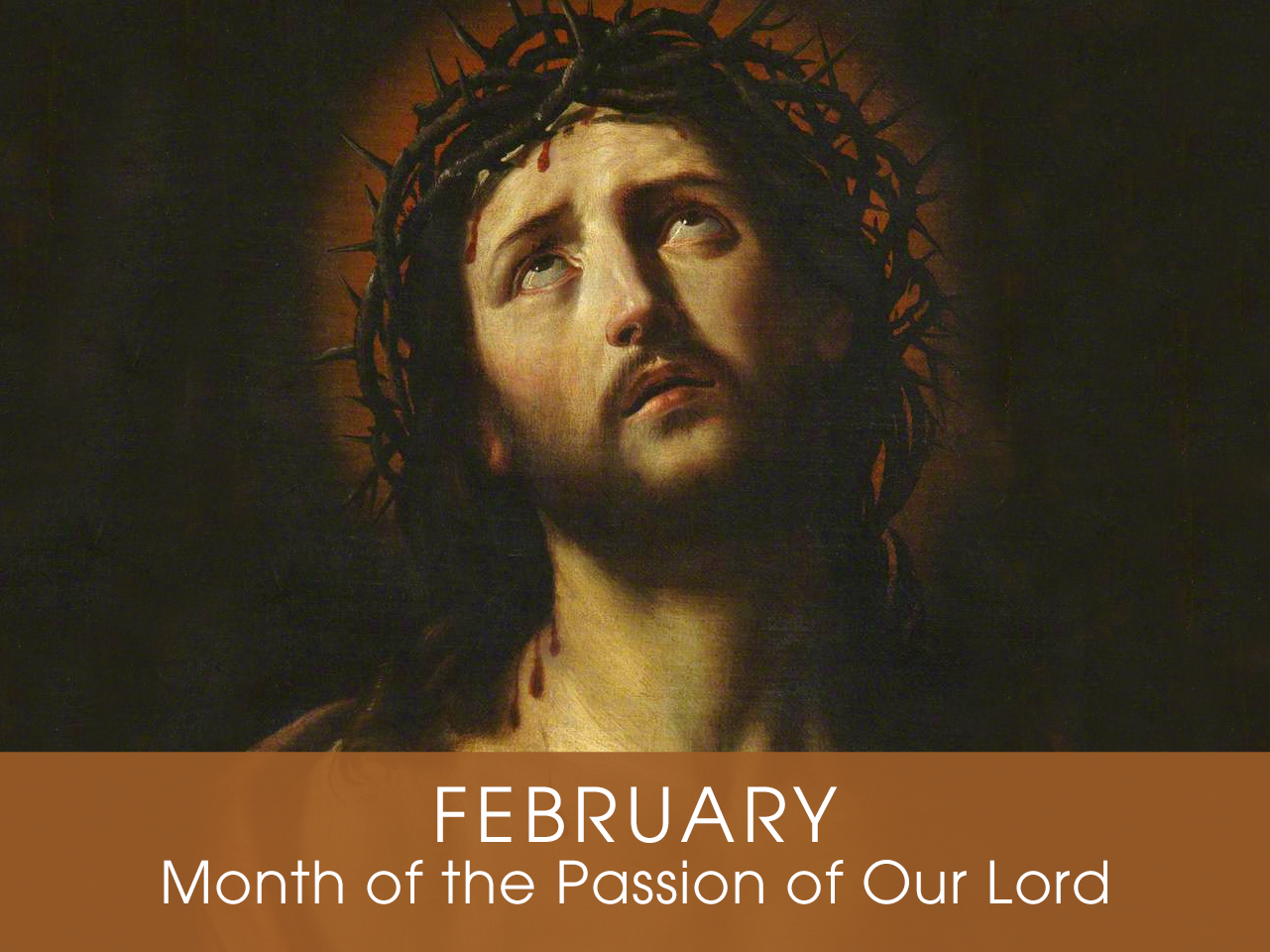 Month of the

Passion
Devotion of the Month
The month of February is traditionally dedicated to the Passion of Our Lord in anticipation of the liturgical season of Lent. In this month, we begin to meditate on the mystery of Jesus' sufferings which culminated in his death on the Cross for the redemption of mankind. Saints who had a special devotion to Christ's passion include St. Francis of Assisi, who was the first known saint to receive the stigmata; St. John of the Cross; St. Bridget of Sweden; and St. Catherine of Siena.
Find a Devotional or Sacramental
Daily Prayers
Prayer for the Dead
In your hands, O Lord, we humbly entrust our brothers and sisters.
In this life you embraced them with your tender love;
deliver them now from every evil and bid them eternal rest.
The old order has passed away: welcome them into paradise,
where there will be no sorrow, no weeping or pain,
but fullness of peace and joy with your Son and the Holy
Spirit forever and ever. Amen.
Prayer of Spiritual Communion
My Jesus, I believe that You are present in the most Blessed Sacrament. I love You above all things and I desire to receive You into my soul. Since I cannot now receive You sacramentally, come at least spiritually into my heart. I embrace You as if You were already there, and unite myself wholly to You. Never permit me to be separated from You. Amen.
Prayer for the Holy Father
Almighty and everlasting God, have mercy upon Thy servant, Pope Francis, our Supreme Pontiff, and direct him, according to Thy loving kindness, in the way of eternal salvation; that, of Thy gift, he may ever desire that which is pleasing unto Thee and may accomplish it with all his might. Through Christ Our Lord. Amen. Our Father. Hail Mary.