"I see clearly with the interior eye, that the sweet God loves with a pure love the creature that He has created, and has a hatred for nothing but sin, which is more opposed to Him than can be thought or imagined." St. Catherine of Genoa
Today's

Meditation

"Love is a strong force — a great good in every way; it alone can make our burdens light, and alone it bears in equal balance what is pleasing and displeasing. It carries a burden and does not feel it; it makes all that is bitter taste sweet. … Nothing is sweeter than love, nothing higher, nothing stronger, nothing larger, nothing more joyful, nothing fuller, nothing better in heaven or on earth; for love is born of God and can find its rest only in God above all He has created. Such lovers fly high, run swiftly and rejoice. Their souls are free; they give all for all and have all in all. For they rest in One supreme Goodness above all things, from Whom all other good flows and proceeds. They look not only at the gifts, but at the Giver, Who is above all gifts."
—Thomas à Kempis, p. 108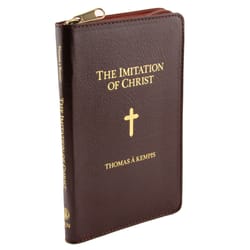 Daily

Verse
"My children, I am writing this to you so that you may not commit sin. But if anyone does sin, we have an Advocate with the Father, Jesus Christ the righteous one. He is expiation for our sins, and not for our sins only but for those of the whole world." 1 John 2:1-2
Saint Paul Miki and Companions
Saint of the Day
St. Paul Miki (1562–1597) and his twenty-five companions, known as the Martyrs of Nagasaki, were crucified for the faith in Nagasaki, Japan, in 1597. A Japanese layman of great nobility and wealth, Paul was converted to Christianity by St. Francis Xavier. Although the Christian missionaries did not meet with opposition initially, the Japanese rulers eventually launched a brutal campaign to wipe out its progress. The twenty-six men were forced to march 600 miles to meet their death in Nagasaki. The group included Franciscan and Jesuit missionaries and Japanese converts. They were repeatedly offered freedom if they would renounce Christianity; they all declined. When the march ended the martyrs were tied to crosses. They prayed and sang while Paul Miki preached the Gospel in a loud voice. The martyrs were then stabbed to death while they hung on their crosses. The crowd who witnessed the testimony of Paul Miki and his companions would immortalize his words and use them to further spread Christianity in Japan. Their collective feast day is February 6th.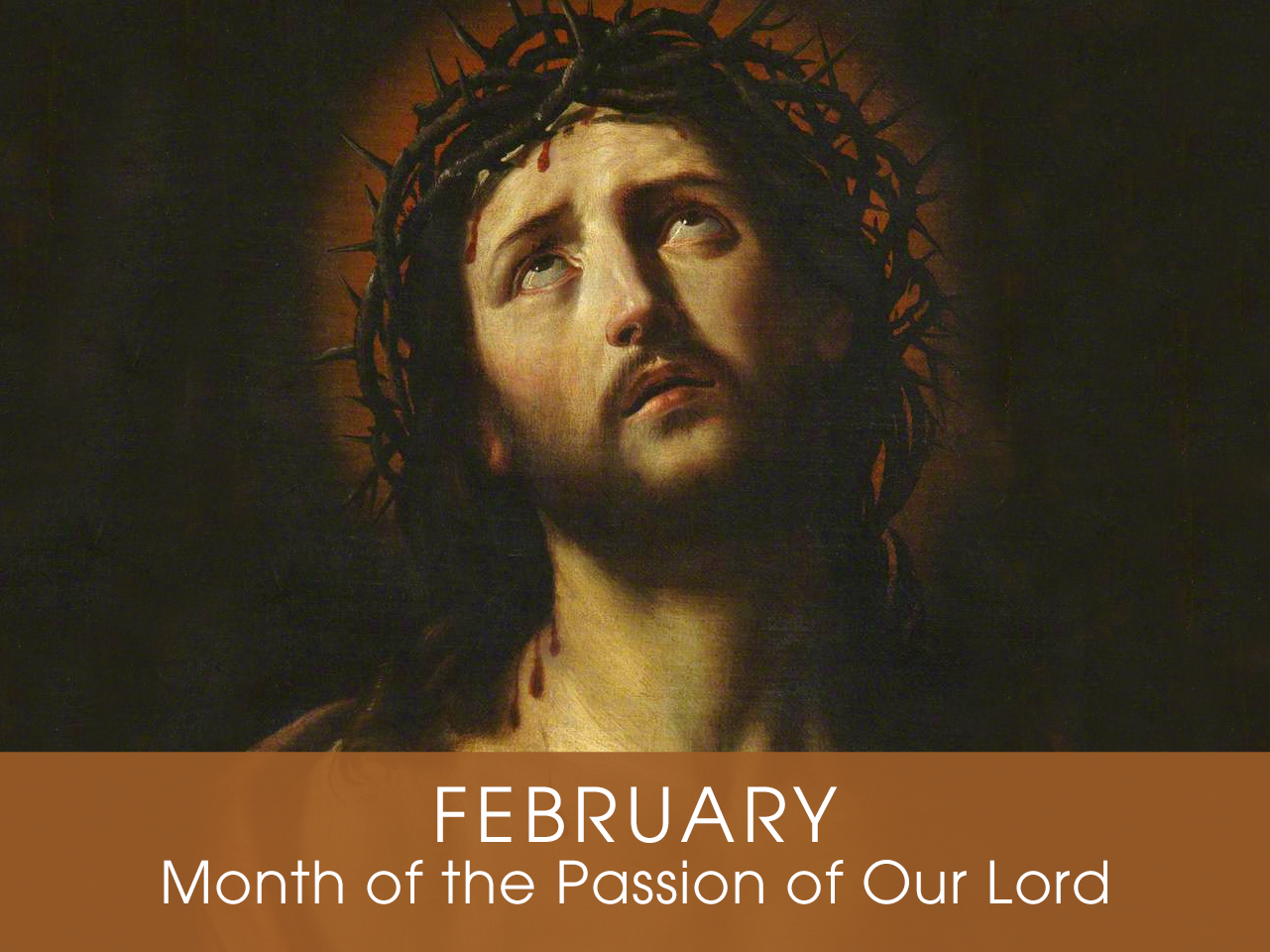 Month of the

Passion
Devotion of the Month
The month of February is traditionally dedicated to the Passion of Our Lord in anticipation of the liturgical season of Lent. In this month, we begin to meditate on the mystery of Jesus' sufferings which culminated in his death on the Cross for the redemption of mankind. Saints who had a special devotion to Christ's passion include St. Francis of Assisi, who was the first known saint to receive the stigmata; St. John of the Cross; St. Bridget of Sweden; and St. Catherine of Siena.
Find a Devotional or Sacramental
Daily Prayers
Prayer for the Dead
In your hands, O Lord, we humbly entrust our brothers and sisters.
In this life you embraced them with your tender love;
deliver them now from every evil and bid them eternal rest.
The old order has passed away: welcome them into paradise,
where there will be no sorrow, no weeping or pain,
but fullness of peace and joy with your Son and the Holy
Spirit forever and ever. Amen.
Prayer of Spiritual Communion
My Jesus, I believe that You are present in the most Blessed Sacrament. I love You above all things and I desire to receive You into my soul. Since I cannot now receive You sacramentally, come at least spiritually into my heart. I embrace You as if You were already there, and unite myself wholly to You. Never permit me to be separated from You. Amen.
Prayer for the Holy Father
Almighty and everlasting God, have mercy upon Thy servant, Pope Francis, our Supreme Pontiff, and direct him, according to Thy loving kindness, in the way of eternal salvation; that, of Thy gift, he may ever desire that which is pleasing unto Thee and may accomplish it with all his might. Through Christ Our Lord. Amen. Our Father. Hail Mary.