"Be who God meant you to be and you will set the world on fire." St. Catherine of Siena
Today's

Meditation

"We do find, it is true, great battles to fight, and great hardships to master; but that good Mother makes herself so present and so near to her faithful servants, to enlighten them in their darknesses and their doubts, to strengthen them in their fears, and to sustain them in their struggles and their difficulties, that in truth this virginal path to find Jesus Christ is a path of roses and honey compared with other paths."
—St. Louis de Montfort, p. 82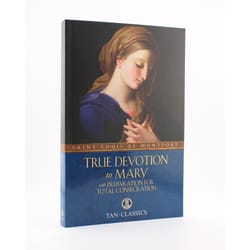 Daily

Verse
"[May you be] strengthened with every power, in accord with his glorious might, for all endurance and patience, with joy giving thanks to the Father, who has made you fit to share in the inheritance of the holy ones in light." Colossians 1:11-12
St. Richard the King
Saint of the Day
St. Richard the King (c. 720 A.D.), also known as Richard the Pilgrim, was a Saxon king born in Wessex, England, who was related by blood to the royal house of Kent. His brother-in-law was St. Boniface, and three of his children are numbered among the saints: St. Willibald, St. Winnebald, and St. Walburga. When Willibald was gravely ill as a child, Richard's prayers for his son are said to have saved his life. He wrapped his child in a blanket and took him to the foot of a large crucifix erected near their village, and the child recovered. When Willibald was grown, he convinced his father and brother to accompany him on a missionary pilgrimage to Rome and the Holy Land. St. Richard agreed, renounced his royal estate, and embarked on the journey with his two sons, while his daughter entered a convent. In Italy he became sick and died, and was buried in Tuscany at the Church of San Frediano. Numerous miracles are reported to have occurred at his tomb. Some of his relics were transported to Eichstatt, Germany, where his son Winnebald would become Bishop. His feast day is celebrated on February 7th.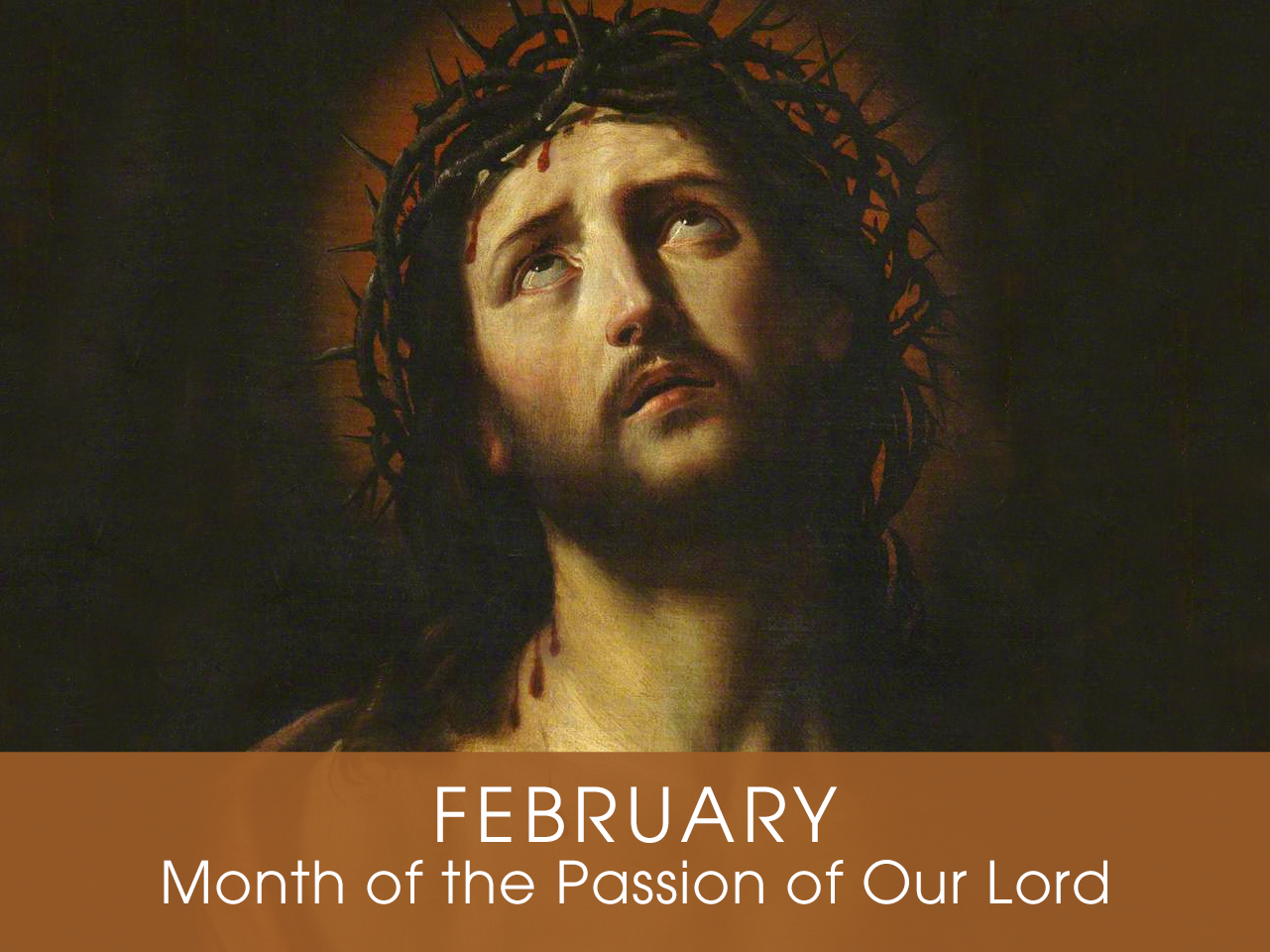 Month of

the Passion
Devotion of the Month
The month of February is traditionally dedicated to the Passion of Our Lord in anticipation of the liturgical season of Lent. In this month, we begin to meditate on the mystery of Jesus' sufferings which culminated in his death on the Cross for the redemption of mankind. Saints who had a special devotion to Christ's passion include St. Francis of Assisi, who was the first known saint to receive the stigmata; St. John of the Cross; St. Bridget of Sweden; and St. Catherine of Siena.