"Totally love Him, Who gave Himself totally for your love." St. Clare of Assisi
Today's

Meditation

"When we make a good resolution, we merely consider the beauty and excellence of virtue, which attracts even the most vapid minds, but we never consider the difficulties of attaining it. Consequently, cowardly souls are dismayed at the first sign of trouble and they hurriedly abandon their project. For this reason, it would be better for you to consider the difficulties which occur in acquiring virtue, rather than the virtues themselves, and to prepare yourself accordingly. You may rest assured that the greater courage you show in conquering yourself or defeating your enemies, the sooner will your difficulties diminish, and they will gradually vanish."
—Dom Lorenzo Scupoli, p. 94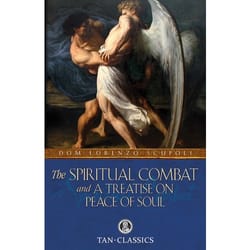 Daily

Verse
"The message of the cross is foolishness to those who are perishing, but to us who are being saved it is the power of God." 1 Corinthians 1:18
St. Scholastica
Saint of the Day
St. Scholastica (480–542 A.D.) was born in Nursia, Italy, to a noble Roman family, along with her twin brother, the famous St. Benedict of Nursia. Their mother died in childbirth. Scholastica was dedicated to God as a child, and from a young age both siblings sensed a special divine calling. They both entered religious life and established communities within five miles of each other; St. Scholastica led a convent near Monte Cassino where Benedict established his world-renowned monastery. Because of the isolated nature of their vocations, the siblings only met once a year at a local farmhouse to discuss spiritual matters. During what was to be their final meeting, St. Scholastica had a premonition that her death was imminent. She asked Benedict to spend the night at the farmhouse so they could continue their visit, but he refused as it was forbidden in his monastic rule. Scholastica turned her request to God and prayed that her brother would stay with her. Suddenly a great thunderstorm erupted that made travel impossible, and Benedict was forced to stay. Scholastica died a few days later, and in a vision St. Benedict saw her soul leave her body in the form of a dove. St. Scholastica is the patron of nuns and against lightening, rain, and storms. Her feast day is February 10.
Find a Devotional for this Saint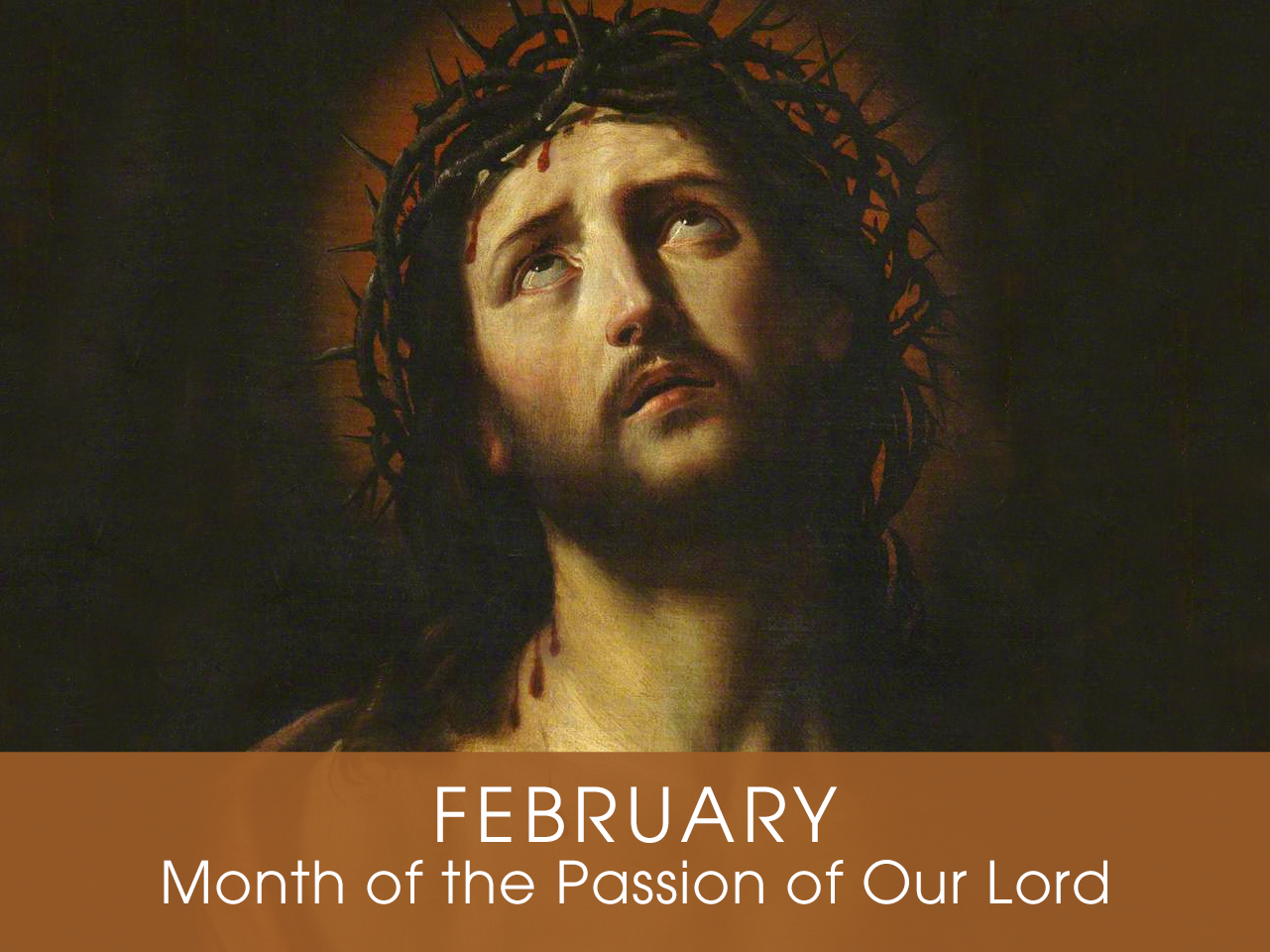 Month of the

Passion
Devotion of the Month
The month of February is traditionally dedicated to the Passion of Our Lord in anticipation of the liturgical season of Lent. In this month, we begin to meditate on the mystery of Jesus' sufferings which culminated in his death on the Cross for the redemption of mankind. Saints who had a special devotion to Christ's passion include St. Francis of Assisi, who was the first known saint to receive the stigmata; St. John of the Cross; St. Bridget of Sweden; and St. Catherine of Siena.
Find a Devotional or Sacramental
Daily Prayers
Prayer for the Dead
In your hands, O Lord, we humbly entrust our brothers and sisters.
In this life you embraced them with your tender love;
deliver them now from every evil and bid them eternal rest.
The old order has passed away: welcome them into paradise,
where there will be no sorrow, no weeping or pain,
but fullness of peace and joy with your Son and the Holy
Spirit forever and ever. Amen.
Prayer of Spiritual Communion
My Jesus, I believe that You are present in the most Blessed Sacrament. I love You above all things and I desire to receive You into my soul. Since I cannot now receive You sacramentally, come at least spiritually into my heart. I embrace You as if You were already there, and unite myself wholly to You. Never permit me to be separated from You. Amen.
Prayer for the Holy Father
Almighty and everlasting God, have mercy upon Thy servant, Pope Francis, our Supreme Pontiff, and direct him, according to Thy loving kindness, in the way of eternal salvation; that, of Thy gift, he may ever desire that which is pleasing unto Thee and may accomplish it with all his might. Through Christ Our Lord. Amen. Our Father. Hail Mary.