"Fix your minds on the passion of our Lord Jesus Christ. Inflamed with love for us, he came down from heaven to redeem us. For our sake he endured every torment of body and soul and shrank from no bodily pain. He himself gave us an example of perfect patience and love. We, then, are to be patient in adversity." St. Francis of Paola
Today's

Meditation

"Now man need not hide from God as Adam did; for He can be seen through Christ's human nature. Christ did not gain one perfection more by becoming man, nor did He lose anything of what He possessed as God. There was the Almightiness of God in the movement of His arm, the infinite love of God in the beatings of His human heart and the Unmeasured Compassion of God to sinners in His eyes. God was now manifest in the flesh; this is what is called the Incarnation. The whole range of the Divine attributes of power and goodness, justice, love, beauty, were in Him. And when Our Divine Lord acted and spoke, God in His perfect nature became manifest to those who saw Him and heard Him and touched Him. As He told Philip later on: Anyone who has seen Me has seen the Father [John 14:9]."
—Fulton J. Sheen, p. 21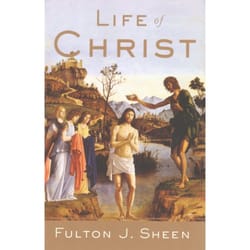 Daily

Verse
"On the last and greatest day of the feast, Jesus stood up and exclaimed, "Let anyone who thirsts come to me and drink. Whoever believes in me, as scripture says: 'Rivers of living water will flow from within him.'"" John 7:37-8
Julian the Hospitaller
Saint of the Day
St. Julian the Hospitaller (4th c.) came from a wealthy noble family in Europe. Little of his life is known with certainty. According to legend he married a noble widow, and was put under a curse at some point in his life. The curse was that he would one day kill his parents. To prevent this from happening, Julian and his wife moved far away from them. Julian's parents later found their whereabouts and made an unexpected visit while Julian was away. Julian's wife offered them her bed to sleep for the night. When Julian arrived home and found his bed occupied with a couple, he slew them both assuming it was his wife with another man. When Julian learned the truth, he was horrified by his actions and spent the rest of his life in penance. He and his wife went on a pilgrimage to Rome, and on their return established a hospital to continue their penance, dedicating their lives to caring for the poor and sick. One day a leper came to stay in the hospital; after Julian cared for his wounds, the leper revealed himself to be an angel and told Julian that God granted him absolution for his sins. The hospital was built near a river that was often crossed by pilgrims on their way to the Crusades. St. Julian the Hospitaller is the patron saint of hospitality, travelers, innkeepers, boatmen, pilgrims, and knights. His feast day is celebrated on February 12th.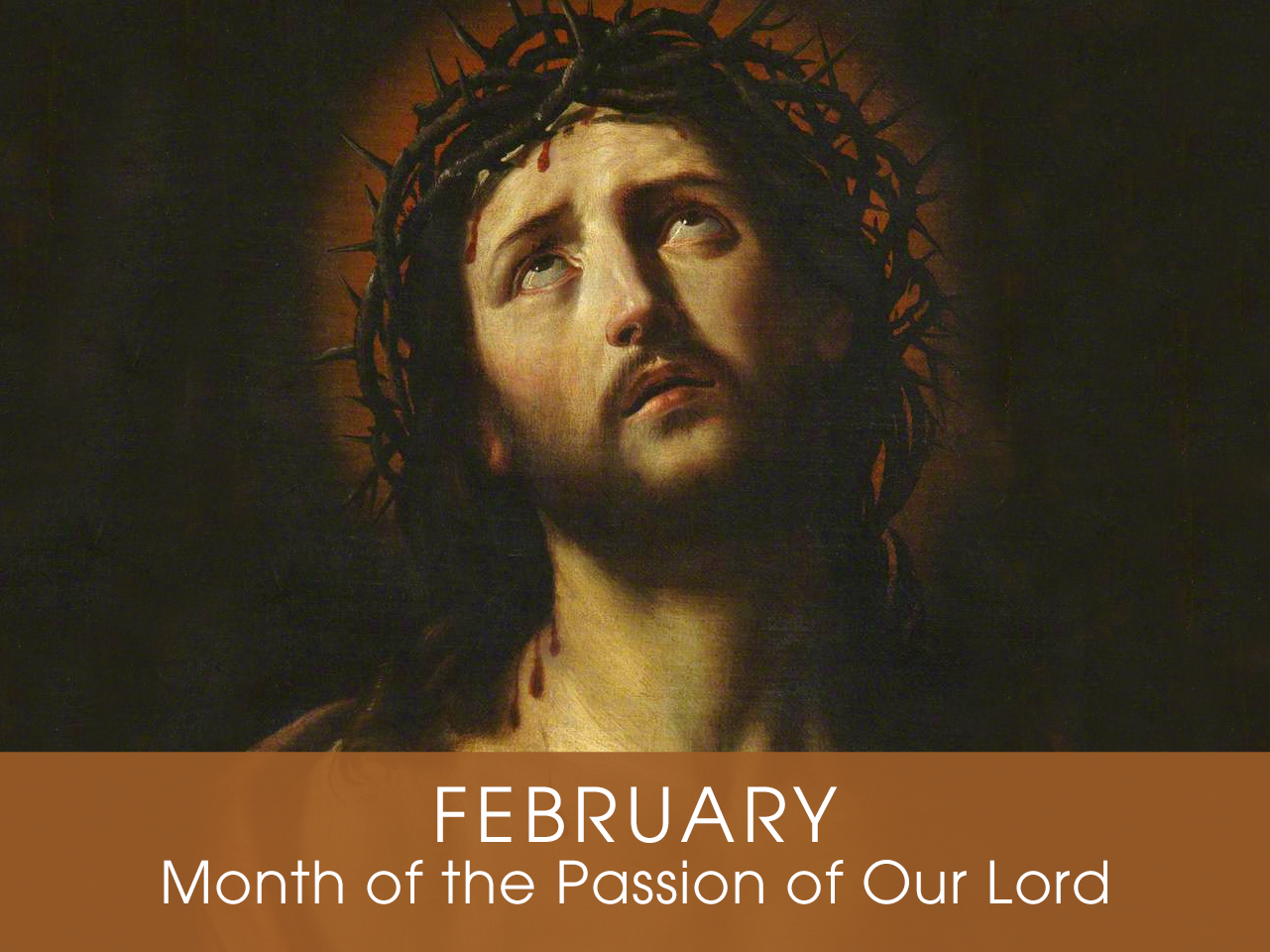 Month of the

Passion
Devotion of the Month
The month of February is traditionally dedicated to the Passion of Our Lord in anticipation of the liturgical season of Lent. In this month, we begin to meditate on the mystery of Jesus' sufferings which culminated in his death on the Cross for the redemption of mankind. Saints who had a special devotion to Christ's passion include St. Francis of Assisi, who was the first known saint to receive the stigmata; St. John of the Cross; St. Bridget of Sweden; and St. Catherine of Siena.
Find a Devotional or Sacramental
Daily Prayers
Prayer for the Dead
In your hands, O Lord, we humbly entrust our brothers and sisters.
In this life you embraced them with your tender love;
deliver them now from every evil and bid them eternal rest.
The old order has passed away: welcome them into paradise,
where there will be no sorrow, no weeping or pain,
but fullness of peace and joy with your Son and the Holy
Spirit forever and ever. Amen.
Prayer of Spiritual Communion
My Jesus, I believe that You are present in the most Blessed Sacrament. I love You above all things and I desire to receive You into my soul. Since I cannot now receive You sacramentally, come at least spiritually into my heart. I embrace You as if You were already there, and unite myself wholly to You. Never permit me to be separated from You. Amen.
Prayer for the Holy Father
Almighty and everlasting God, have mercy upon Thy servant, Pope Francis, our Supreme Pontiff, and direct him, according to Thy loving kindness, in the way of eternal salvation; that, of Thy gift, he may ever desire that which is pleasing unto Thee and may accomplish it with all his might. Through Christ Our Lord. Amen. Our Father. Hail Mary.