"Let us love God, but with the strength of our arms, in the sweat of our brow." St. Vincent de Paul
Today's

Meditation

"Yes, my heart's dear one, Jesus, is here with His cross. Since you are one of His favorites, he wants to make you into His likeness; why be afraid that you will not have the strength to carry this cross without a struggle? On the way to Calvary, Jesus did indeed fall three times and you, poor little child, would like to be different from your spouse, would rather not fall a hundred times if necessary to prove your love to Him by getting back up with even more strength than before your fall!"
—St. Therese of Lisieux, p. 87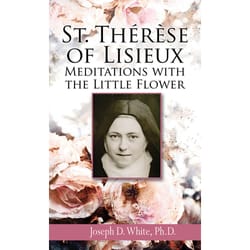 Daily

Verse
"Blessed is the man who walks not in the counsel of the wicked, nor stands in the way of sinners, nor sits in the seat of scoffers; but his delight is in the law of the Lord, and on his law he meditates day and night. He is like a tree planted by streams of water, that yields its fruit in its season, and its leaf does not wither. In all that he does, he prospers." Psalm 1: 1-3
St. Catherine del Ricci
Saint of the Day
St. Catherine del Ricci (1522-1590) was born with the name Alessandra in Florence, Italy, to a respectable merchant family. Her mother died while she was very young, so that from her childhood Alessandra took the Blessed Virgin Mary as her mother. She was given to prayer and religious fervor, and at the age of fourteen decided to enter a strict Third Order Dominican convent, taking Catherine as her religious name. She developed into a great mystic with an intense devotion to the Passion of Christ. For many years Catherine would go into ecstasy from noon every Thursday through 4 p.m. on Friday, experiencing in a mystical manner the sufferings of Christ during his Passion. She was also given the spiritual gift of the stigmata; Christ's wounds would appear on her body through the course of the ecstasy. After enduring much humiliation for years on account of these sufferings, she was eventually accepted as a holy woman and later became prioress. Her advice was widely sought on many spiritual and practical matters. Despite being cloistered, she kept up a loving correspondence with many relatives, friends, and her spiritual children. Among those in her correspondence were three future popes, Pope Marcellus II, Pope Clement VIII, and Pope Leo XI. Her feast day is February 13.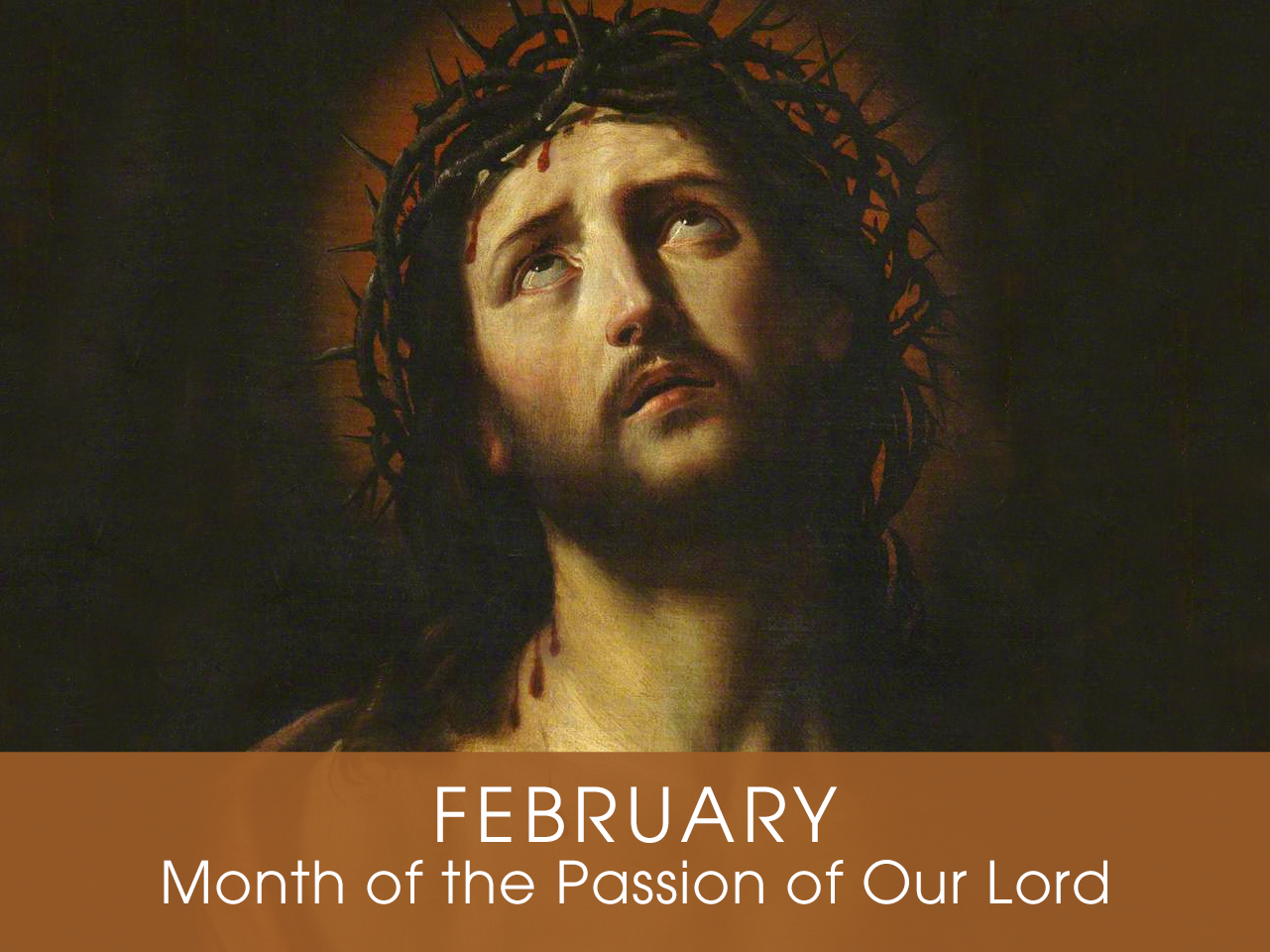 Month of the

Passion
Devotion of the Month
The month of February is traditionally dedicated to the Passion of Our Lord in anticipation of the liturgical season of Lent. In this month, we begin to meditate on the mystery of Jesus' sufferings which culminated in his death on the Cross for the redemption of mankind. Saints who had a special devotion to Christ's passion include St. Francis of Assisi, who was the first known saint to receive the stigmata; St. John of the Cross; St. Bridget of Sweden; and St. Catherine of Siena.
Find a Devotional or Sacramental
Daily Prayers
Prayer for the Dead
In your hands, O Lord, we humbly entrust our brothers and sisters.
In this life you embraced them with your tender love;
deliver them now from every evil and bid them eternal rest.
The old order has passed away: welcome them into paradise,
where there will be no sorrow, no weeping or pain,
but fullness of peace and joy with your Son and the Holy
Spirit forever and ever. Amen.
Prayer of Spiritual Communion
My Jesus, I believe that You are present in the most Blessed Sacrament. I love You above all things and I desire to receive You into my soul. Since I cannot now receive You sacramentally, come at least spiritually into my heart. I embrace You as if You were already there, and unite myself wholly to You. Never permit me to be separated from You. Amen.
Prayer for the Holy Father
Almighty and everlasting God, have mercy upon Thy servant, Pope Francis, our Supreme Pontiff, and direct him, according to Thy loving kindness, in the way of eternal salvation; that, of Thy gift, he may ever desire that which is pleasing unto Thee and may accomplish it with all his might. Through Christ Our Lord. Amen. Our Father. Hail Mary.