"What was the first rule of our dear Savior's life? You know it was to do His Father's will. Well, then, the first end I propose in our daily work is to do the will of God; secondly to do it in the manner He wills; and thirdly, to do it because it is His will." St. Elizabeth Ann Seton
Today's

Meditation

"Winnow not in every wind, and do not start off in every direction (Sirach 5:11). It is essential to discern what the Spirit wants when we are making important choices in our lives. Through prayer, fasting, spiritual reading, spiritual advice, discernment of signs, sorting out our hidden motivations, etc., we develop a sense of what God wants of us."
—Rev. Jude Winkler, O.F.M., p. 13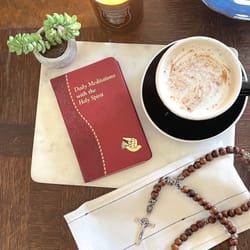 Daily

Verse
"Blessed be the God and Father of our Lord Jesus Christ, who in his great mercy gave us a new birth to a living hope through the resurrection of Jesus Christ from the dead, to an inheritance that is imperishable, undefiled, and unfading, kept in heaven for you who by the power of God are safeguarded through faith, to a salvation that is ready to be revealed in the final time." 1 Peter 1:3-5
St. Claude de la Colombiere
Saint of the Day
St. Claude de la Colombiere (1641-1682) was born to a noble family in France and became a Jesuit priest. He was known for his solid and serious sermons and his dedication to observing the rule of his order with exactness. He became the rector of a Jesuit house next to the Monastery of the Visitation where St. Margaret Mary Alacoque lived, who was given special revelations from Jesus of His Sacred Heart. Claude became St. Margaret Mary's spiritual director, and, like her, became a zealous promoter of devotion to the Sacred Heart of Jesus. In 1676 he was sent to England to attend the wife of the future King James II, serving at court as preacher and confessor. When anti-Catholic persecutions broke out, Claude was falsely accused of being involved in a 'papist plot' and was thrown into prison. While there his health suffered due to mistreatment. He was preserved from execution and instead banished from England by royal decree. He returned to his native France, where his fragile health continued to deteriorate until he died a few years later. The day after his death, St. Margaret Mary received supernatural assurance that he needed no prayers, as he was already in heaven. His feast day is February 15.
Find a Devotional for this Saint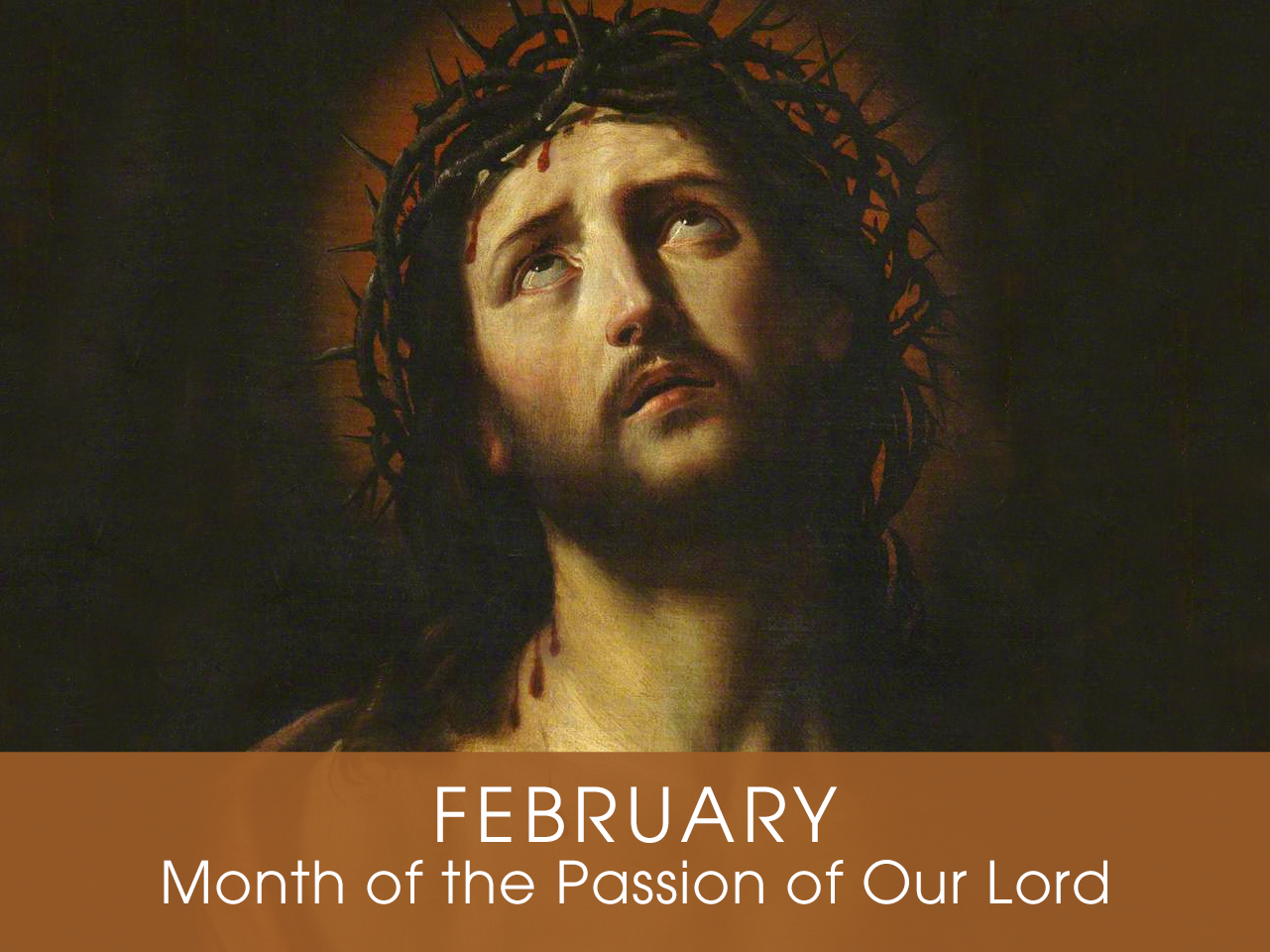 Month of the

Passion
Devotion of the Month
The month of February is traditionally dedicated to the Passion of Our Lord in anticipation of the liturgical season of Lent. In this month, we begin to meditate on the mystery of Jesus' sufferings which culminated in his death on the Cross for the redemption of mankind. Saints who had a special devotion to Christ's passion include St. Francis of Assisi, who was the first known saint to receive the stigmata; St. John of the Cross; St. Bridget of Sweden; and St. Catherine of Siena.
Find a Devotional or Sacramental
Daily Prayers
Prayer for the Dead
In your hands, O Lord, we humbly entrust our brothers and sisters.
In this life you embraced them with your tender love;
deliver them now from every evil and bid them eternal rest.
The old order has passed away: welcome them into paradise,
where there will be no sorrow, no weeping or pain,
but fullness of peace and joy with your Son and the Holy
Spirit forever and ever. Amen.
Prayer of Spiritual Communion
My Jesus, I believe that You are present in the most Blessed Sacrament. I love You above all things and I desire to receive You into my soul. Since I cannot now receive You sacramentally, come at least spiritually into my heart. I embrace You as if You were already there, and unite myself wholly to You. Never permit me to be separated from You. Amen.
Prayer for the Holy Father
Almighty and everlasting God, have mercy upon Thy servant, Pope Francis, our Supreme Pontiff, and direct him, according to Thy loving kindness, in the way of eternal salvation; that, of Thy gift, he may ever desire that which is pleasing unto Thee and may accomplish it with all his might. Through Christ Our Lord. Amen. Our Father. Hail Mary.