"You must accept your cross; if you bear it courageously it will carry you to Heaven." St. John Vianney
Today's

Meditation

"In truth, if the earth and all it contains must one day disappear by fire, the goods of this world are no more to be esteemed than wood and straw. What point is there, then, in making them the object of our desires and cares? Why seek to build and leave marks of our genius and power where we have no permanent abode, and where the form of this world will be removed, like a tent that has no travelers to shelter? It may be said that it will be a thousand years before this frightening cataclysm takes place; but Christ has said that a thousand years are but an instant compared with eternity, and when the moment comes—when, from the land of the future life, we are the witnesses and actors in that supreme drama—the whole span of humanity will seem so short to us that we shall scarcely consider it to have lasted a single day … Christ tells us to meditate upon these great teachings, for it is certain that we shall be taken by surprise, and that the time will come sooner than we think." — Father Charles Arminjon, p. 28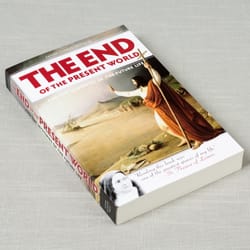 Daily

Verse
"If then you were raised with Christ, seek what is above, where Christ is seated at the right hand of God. Think of what is above, not of what is on earth. For you have died, and your life is hidden with Christ in God. When Christ your life appears, then you too will appear with him in glory." Colossians 3:1-4
St. Juliana
Saint of the Day
St. Juliana of Nicomedia (c. 270 A.D.), also known as St. Juliana of Cumae, was the daughter of noble pagan parents, born in Nicomedia, a Greek city in ancient Turkey. Although her father was hostile to Christians, Juliana secretly accepted baptism. Her father arranged her marriage to a pagan nobleman and Roman senator. When the time for her wedding came, Juliana refused her consent to be married unless her betrothed converted to the Christian faith. Her father retaliated by mercilessly abusing her, but Juliana would not give in. Her betrothed then denounced her as a Christian before the tribunal under the persecutions of the Roman Emperor Diocletian. St. Juliana was unwavering in her faith, even after the devil himself appeared to tempt her during her sufferings. She was then publicly tortured by being burned, boiled in oil, and finally beheaded. Some accounts say she died together with St. Barbara. Many were converted to the Christian faith upon witnessing her fortitude in the face of her tortures. St. Juliana is the patron saint of sickness and bodily ills. Her feast day is February 16th.
Find a Devotional for this Saint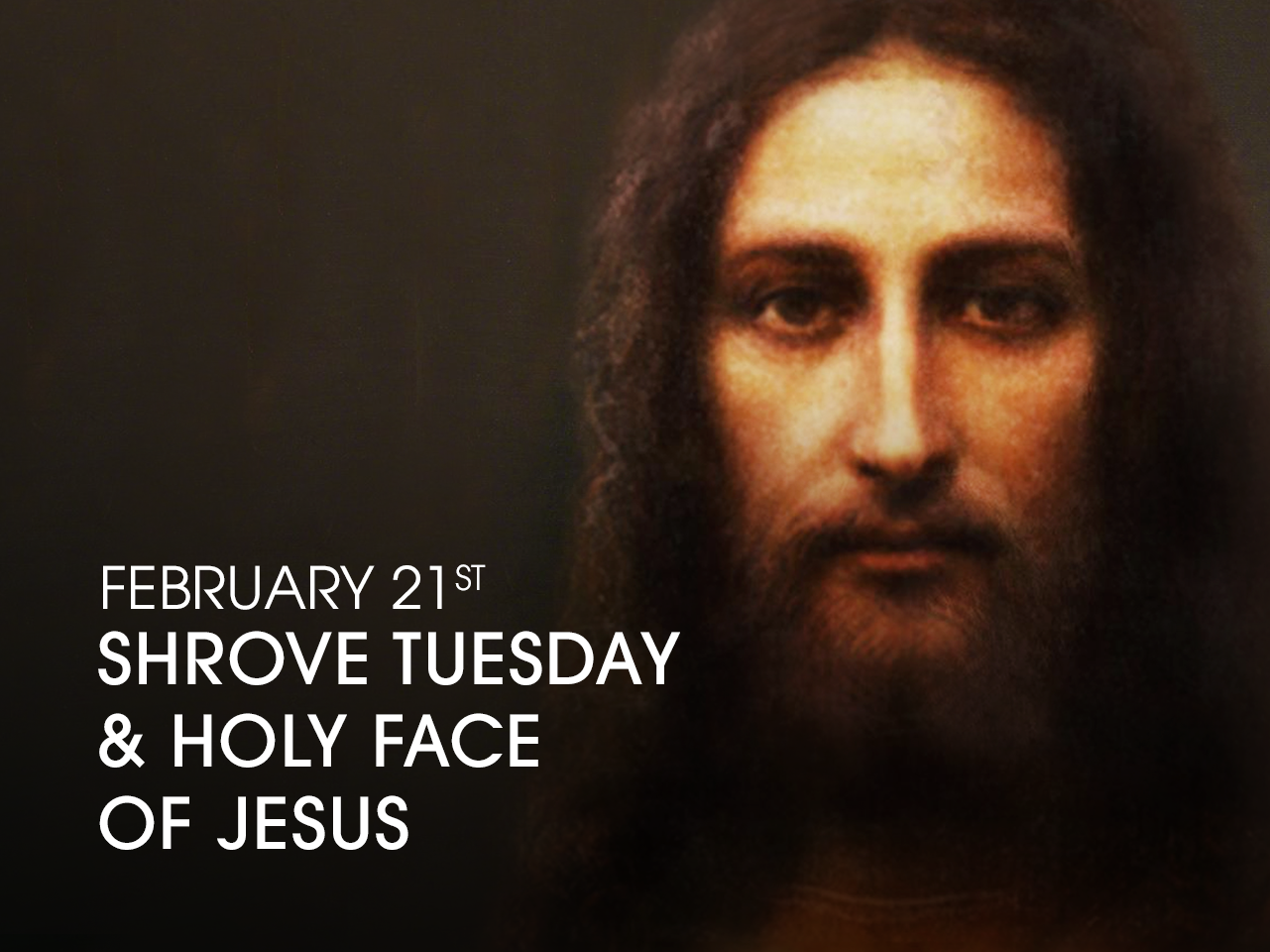 Shrove Tuesday
Feast Day
Veneration of the Holy Face of Jesus has its beginning during Christ's Passion, making it one of the oldest devotions in the Christian tradition. St. Veronica, as a sign of her love and compassion, offered Our Savior a veil to wipe the blood and sweat from his face as he carried his cross on the way to his crucifixion. In reward for her charity and compassion, Jesus left an impression of his Holy Face upon the veil. This meeting of Jesus and St. Veronica is forever memorialized in the Stations of the Cross. According to tradition, St. Veronica later entrusted the veil to St. Clement, a disciple of St. Peter who became the third Bishop of Rome. For the next three centuries the Holy Veil was kept in the Roman catacombs during the early persecutions of the Church. Veronica's Veil was later moved to the Basilica of St. Peter in Rome where it remains today. It is displayed annually from the relic niche above her statue in St. Peter's Basilica on the fifth Sunday of Lent. Shrove Tuesday (the day prior to Ash Wednesday) is the traditional feast day of the Holy Face of Jesus.
See More About Today's Feast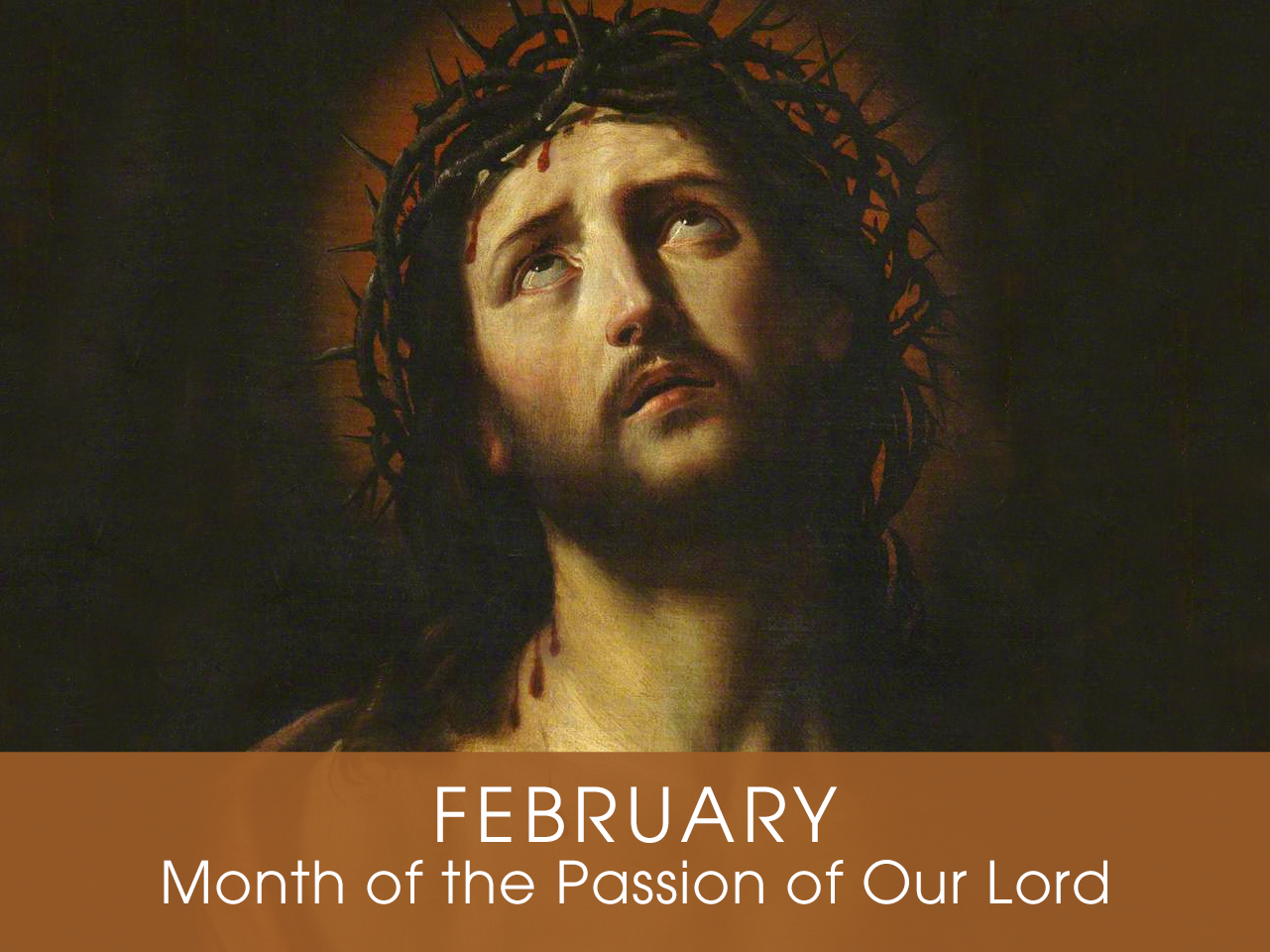 Month of the

Passion
Devotion of the Month
The month of February is traditionally dedicated to the Passion of Our Lord in anticipation of the liturgical season of Lent. In this month, we begin to meditate on the mystery of Jesus' sufferings which culminated in his death on the Cross for the redemption of mankind. Saints who had a special devotion to Christ's passion include St. Francis of Assisi, who was the first known saint to receive the stigmata; St. John of the Cross; St. Bridget of Sweden; and St. Catherine of Siena.
Find a Devotional or Sacramental
Daily Prayers
Prayer for the Dead
In your hands, O Lord, we humbly entrust our brothers and sisters.
In this life you embraced them with your tender love;
deliver them now from every evil and bid them eternal rest.
The old order has passed away: welcome them into paradise,
where there will be no sorrow, no weeping or pain,
but fullness of peace and joy with your Son and the Holy
Spirit forever and ever. Amen.
Prayer of Spiritual Communion
My Jesus, I believe that You are present in the most Blessed Sacrament. I love You above all things and I desire to receive You into my soul. Since I cannot now receive You sacramentally, come at least spiritually into my heart. I embrace You as if You were already there, and unite myself wholly to You. Never permit me to be separated from You. Amen.
Prayer for the Holy Father
Almighty and everlasting God, have mercy upon Thy servant, Pope Francis, our Supreme Pontiff, and direct him, according to Thy loving kindness, in the way of eternal salvation; that, of Thy gift, he may ever desire that which is pleasing unto Thee and may accomplish it with all his might. Through Christ Our Lord. Amen. Our Father. Hail Mary.