"Be one of the small number who find the way to life, and enter by the narrow gate into Heaven. Take care not to follow the majority and the common herd, so many of whom are lost. Do not be deceived; there are only two roads: one that leads to life and is narrow; the other that leads to death and is wide. There is no middle way." St. Louis de Montfort
Today's

Meditation

"The soul, enlightened by faith, judges of things in a very different way to those who, having only the standard of the senses by which to measure them, ignore the inestimable treasure they contain . . . the soul that recognizes the will of God in every smallest event, and also in those that are most distressing and direful, receives all with an equal joy, pleasure and respect. It throws open all its doors to receive with honor what others fear and fly from with horror. The outward appearance may be mean and contemptible, but beneath this abject garb the heart discovers and honors the majesty of the king. The deeper the abasement of his entry in such a guise and in secret the more does the heart become filled with love."
—Fr. Jean-Pierre de Caussade, p. 23-24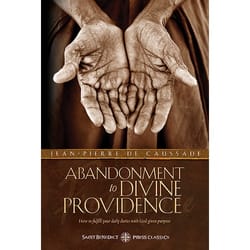 Daily

Verse
"I hold back my feet from every evil way, in order to keep thy word. I do not turn aside from thy ordinances, for thou hast taught me. How sweet are thy words to my taste, sweeter than honey to my mouth! Through thy precepts I get understanding; therefore I hate every false way." Psalm 119:101-4
St. Manettus and the Seven Founders of the Order of Servites
Saint of the Day
St. Manettus (d. 1268), also known as St. Benedict dell'Antella, was one of the Seven Founders of the Order of Servites. Between 1225 and 1227 in the city of Florence, Italy, seven cloth merchants from the city's prominent families joined the Confraternity of the Blessed Virgin Mary. They desired to live a penitential life dedicated to her title of Mother of Sorrows. Our Lady appeared to the seven men on the feast of the Assumption in 1233, asking them to live a life of seclusion and prayer. They obeyed and lived an austere life for many years. Mary appeared to the seven again in 1240, giving them a black habit and a scroll titled "Servants of Mary," and asking them to found a religious order following the Rule of St. Augustine. The Servites became one of the five original mendicant religious orders. Their special charism is devotion to the Passion of Jesus and the Seven Sorrows of Mary. Only one of the seven founders lived to see the order formally approved by Rome in 1304. It has since spread throughout the world and remains active to this day. The feast day of its Seven Holy Founders of the Order of Servites (Servants of Mary) is February 17.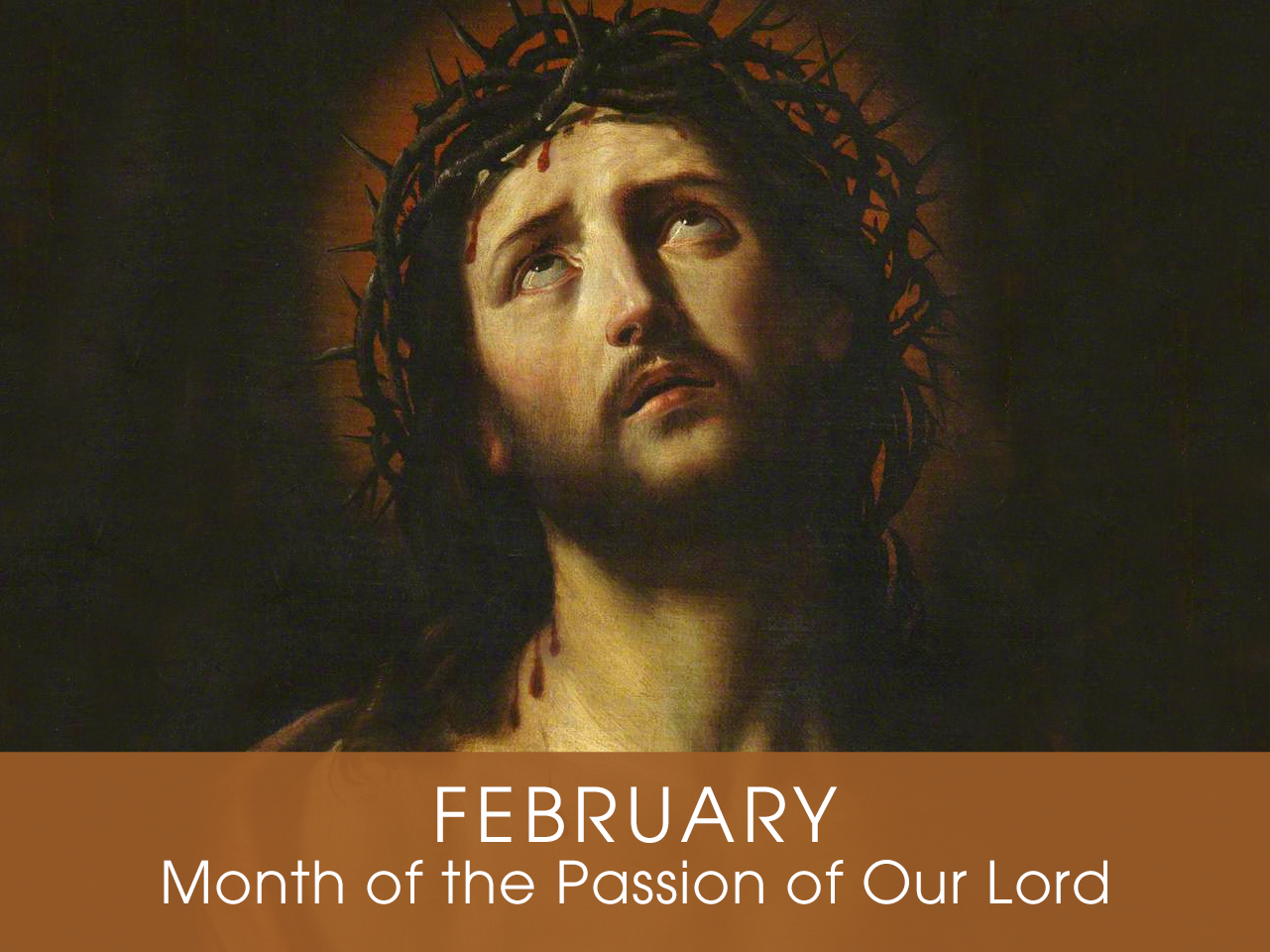 Month of the

Passion
Devotion of the Month
The month of February is traditionally dedicated to the Passion of Our Lord in anticipation of the liturgical season of Lent. In this month, we begin to meditate on the mystery of Jesus' sufferings which culminated in his death on the Cross for the redemption of mankind. Saints who had a special devotion to Christ's passion include St. Francis of Assisi, who was the first known saint to receive the stigmata; St. John of the Cross; St. Bridget of Sweden; and St. Catherine of Siena.
Find a Devotional or Sacramental
Daily Prayers
Prayer for the Dead
In your hands, O Lord, we humbly entrust our brothers and sisters.
In this life you embraced them with your tender love;
deliver them now from every evil and bid them eternal rest.
The old order has passed away: welcome them into paradise,
where there will be no sorrow, no weeping or pain,
but fullness of peace and joy with your Son and the Holy
Spirit forever and ever. Amen.
Prayer of Spiritual Communion
My Jesus, I believe that You are present in the most Blessed Sacrament. I love You above all things and I desire to receive You into my soul. Since I cannot now receive You sacramentally, come at least spiritually into my heart. I embrace You as if You were already there, and unite myself wholly to You. Never permit me to be separated from You. Amen.
Prayer for the Holy Father
Almighty and everlasting God, have mercy upon Thy servant, Pope Francis, our Supreme Pontiff, and direct him, according to Thy loving kindness, in the way of eternal salvation; that, of Thy gift, he may ever desire that which is pleasing unto Thee and may accomplish it with all his might. Through Christ Our Lord. Amen. Our Father. Hail Mary.