"You will not see anyone who is truly striving after his spiritual advancement who is not given to spiritual reading." St. Athanasius of Alexandria
Today's

Meditation

"Christianity asserts that every individual human being is going to live for ever, and this must be either true or false. Now there are a good many things which would not be worth bothering about if I were going to live only seventy years, but which I had better bother about very seriously if I am going to live for ever."
—C.S. Lewis, p. 74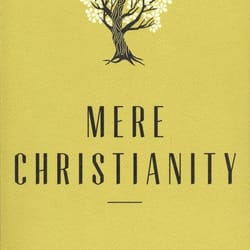 Daily

Verse
"For where jealousy and selfish ambition exist, there is disorder and every foul practice. But the wisdom from above is first of all pure, then peaceable, gentle, compliant, full of mercy and good fruits, without inconstancy or insincerity. And the fruit of righteousness is sown in peace for those who cultivate peace." James 3:16-18
Blessed Fra Angelico
Saint of the Day
Bl. Fra Angelico (1387-1455) was born Guido di Pietro in Tuscany, Italy. Little is known of his early life, but he became a famous early Italian Renaissance master painter. Fra Angelico would pray earnestly before he painted, being convinced that in order to paint Christ perfectly, one must also be Christlike. His paintings then became tools for contemplating the theological mysteries hidden in the biblical events he depicted. He joined the Dominican Order in 1407 and was given the name Brother John, often called "Angelic Brother John", or Fra Angelico (Angelic Friar) because of his holiness. He lived and worked in several friaries until moving to the Friary of San Marco in Florence. While in Florence he was surrounded by an artistic community, and, due to his great talent, gained the patronage of the famous Medici family. In 1445 he was summoned to Rome to work on St. Peter's Basilica in various chapels. From 1449 until shortly before his death, Fra Angelico was also prior of the convent in Fiesole. He passed away while working again in Rome and is buried in the Dominican church of Santa Maria Sopra Minerva. Fra Angelico was beatified by Pope St. John Paul II and is the patron saint of Catholic artists. His feast day is February 18.
Find a Devotional for this Saint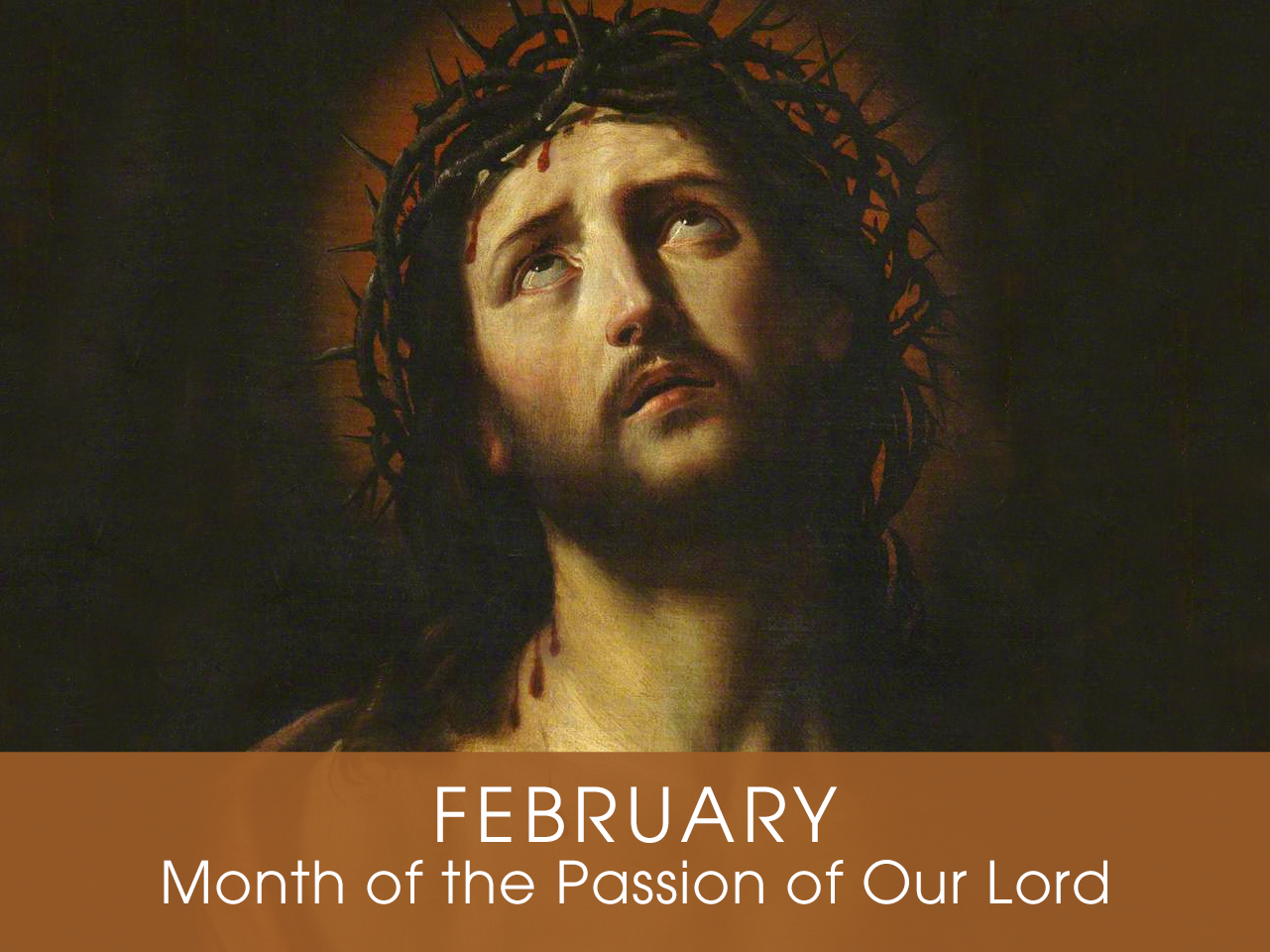 Month of the

Passion
Devotion of the Month
The month of February is traditionally dedicated to the Passion of Our Lord in anticipation of the liturgical season of Lent. In this month, we begin to meditate on the mystery of Jesus' sufferings which culminated in his death on the Cross for the redemption of mankind. Saints who had a special devotion to Christ's passion include St. Francis of Assisi, who was the first known saint to receive the stigmata; St. John of the Cross; St. Bridget of Sweden; and St. Catherine of Siena.
Find a Devotional or Sacramental
Daily Prayers
Prayer for the Dead
In your hands, O Lord, we humbly entrust our brothers and sisters.
In this life you embraced them with your tender love;
deliver them now from every evil and bid them eternal rest.
The old order has passed away: welcome them into paradise,
where there will be no sorrow, no weeping or pain,
but fullness of peace and joy with your Son and the Holy
Spirit forever and ever. Amen.
Prayer of Spiritual Communion
My Jesus, I believe that You are present in the most Blessed Sacrament. I love You above all things and I desire to receive You into my soul. Since I cannot now receive You sacramentally, come at least spiritually into my heart. I embrace You as if You were already there, and unite myself wholly to You. Never permit me to be separated from You. Amen.
Prayer for the Holy Father
Almighty and everlasting God, have mercy upon Thy servant, Pope Francis, our Supreme Pontiff, and direct him, according to Thy loving kindness, in the way of eternal salvation; that, of Thy gift, he may ever desire that which is pleasing unto Thee and may accomplish it with all his might. Through Christ Our Lord. Amen. Our Father. Hail Mary.