"We shall steer safely through every storm, so long as our heart is right, our intention fervent, our courage steadfast, and our trust fixed on God." St. Francis de Sales
Today's

Meditation

"And so the idea of peace came down to do the work of peace: The Word was made flesh and even now dwells among us. It is by faith that he dwells in our hearts, in our memory, our intellect and penetrates even into our imagination. What concept could man have of God if he did not first fashion an image of him in his heart? By nature incomprehensible and inaccessible, he was invisible and unthinkable, but now he wished to be understood, to be seen and thought of. But how, you ask, was this done? He lay in a manger and rested on a virgin's breast, preached on a mountain, and spent the night in prayer. He hung on a cross, grew pale in death, and roamed free among the dead and ruled over those in hell. He rose again on the third day, and showed the apostles the wounds of the nails, the signs of victory; and finally in their presence he ascended to the sanctuary of heaven. How can we not contemplate this story in truth, piety and holiness?"
—St. Bernard, p. 186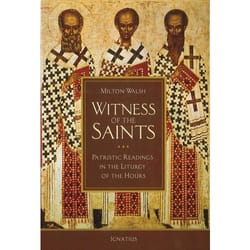 Daily

Verse
"Hear my cry, O God, listen to my prayer; from the end of the earth I call to thee, when my heart is faint. Lead thou me to the rock that is higher than I; for thou art my refuge, a strong tower against the enemy. Let me dwell in thy tent for ever! Oh to be safe under the shelter of thy wings!" Psalm 61:1-4
Blessed Alvarez of Cordova
Saint of the Day
Bl. Alvarez of (Córdoba) Cordova (1350-1430) was born to a noble family in Zamora, Spain. He joined the Dominican Order and preached throughout Spain, and served at the court of Queen Catherine. He went on pilgrimage to the Holy Land, and upon his return preached the crusades against the Muslims. He founded the famous priory of Scala Caeli (Ladder of Heaven) at Cordova, a convent of strict observance, and it is said that angels helped provide its building materials. He erected pictures of the holy places in Jerusalem in its gardens, popularizing the custom of the Stations of the Cross. He lived a life of great austerity and begged for alms even though he could easily obtain what he needed from the royal court. Numerous miracles are attributed to him. It is told that he once found a dying beggar, wrapped him in a blanket, and carried him back to the convent. Upon unwrapping the cloth he found only a crucifix. Blessed Alvarez was dedicated to Christ's Passion and helped spread devotion to the Way of the Cross throughout western Europe. He also successfully led a resistance against the anti-pope and brought Spain under allegiance to the true pope in Rome. His feast day is February 19.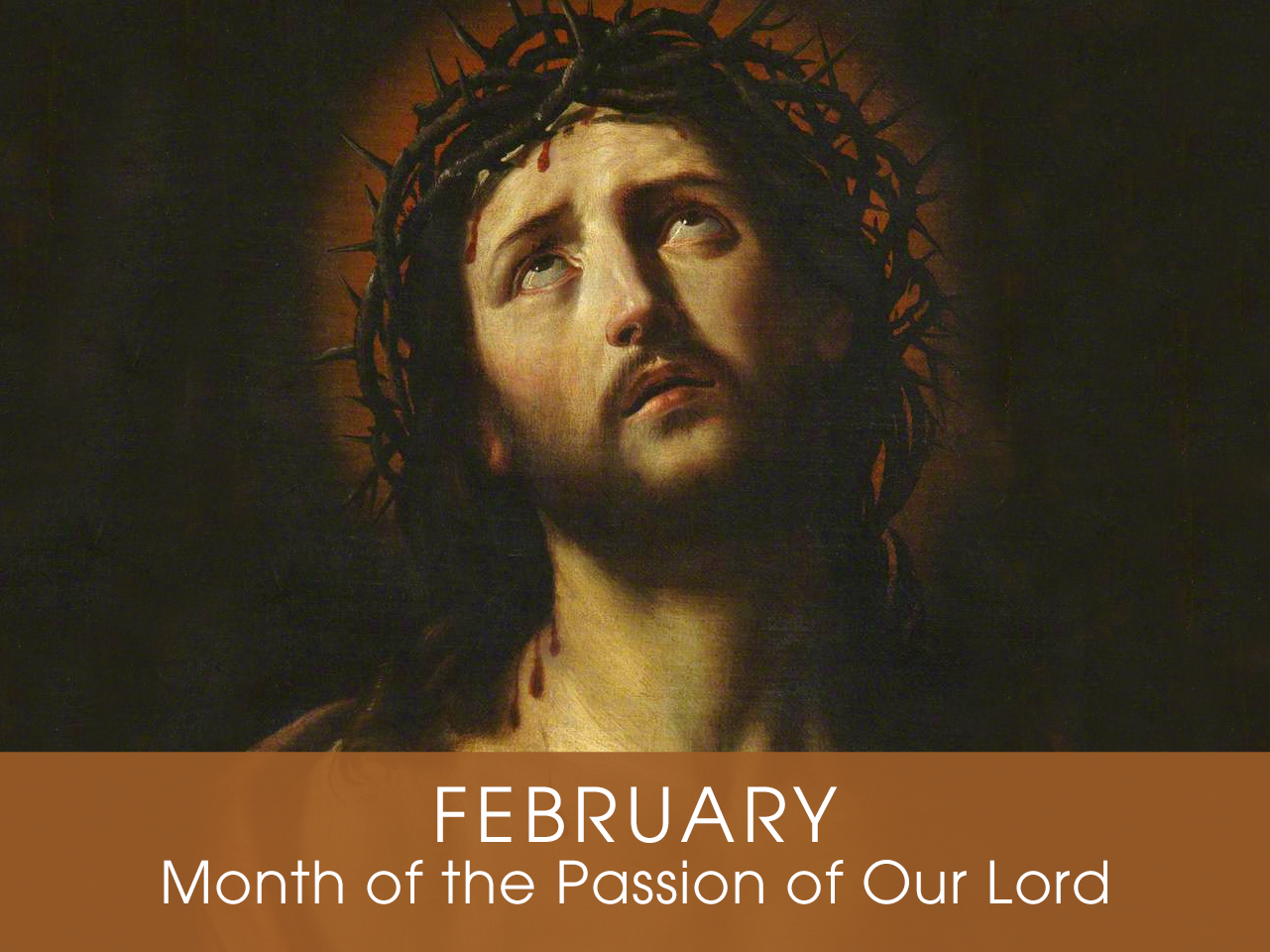 Month of the

Passion
Devotion of the Month
The month of February is traditionally dedicated to the Passion of Our Lord in anticipation of the liturgical season of Lent. In this month, we begin to meditate on the mystery of Jesus' sufferings which culminated in his death on the Cross for the redemption of mankind. Saints who had a special devotion to Christ's passion include St. Francis of Assisi, who was the first known saint to receive the stigmata; St. John of the Cross; St. Bridget of Sweden; and St. Catherine of Siena.
Find a Devotional or Sacramental
Daily Prayers
Prayer for the Dead
In your hands, O Lord, we humbly entrust our brothers and sisters.
In this life you embraced them with your tender love;
deliver them now from every evil and bid them eternal rest.
The old order has passed away: welcome them into paradise,
where there will be no sorrow, no weeping or pain,
but fullness of peace and joy with your Son and the Holy
Spirit forever and ever. Amen.
Prayer of Spiritual Communion
My Jesus, I believe that You are present in the most Blessed Sacrament. I love You above all things and I desire to receive You into my soul. Since I cannot now receive You sacramentally, come at least spiritually into my heart. I embrace You as if You were already there, and unite myself wholly to You. Never permit me to be separated from You. Amen.
Prayer for the Holy Father
Almighty and everlasting God, have mercy upon Thy servant, Pope Francis, our Supreme Pontiff, and direct him, according to Thy loving kindness, in the way of eternal salvation; that, of Thy gift, he may ever desire that which is pleasing unto Thee and may accomplish it with all his might. Through Christ Our Lord. Amen. Our Father. Hail Mary.