"This is the great work of man: always to take the blame for his own sins before God and to expect temptation to his last breath." St. Anthony of the Desert
Today's

Meditation

"No one denies what everyone knows, for nature herself teaches it: that God is the Creator of the universe, and that it is good, and that it belongs to humanity by the free gift of its Creator. But there is a vast difference between the corrupted state and the state of primal purity, just as there is a vast difference between Creator and the corruptor. … We ourselves, though we're guilty of every sin, are not just a work of God: we're image. Yet we have cut ourselves off from our Creator in both soul and body. Did we get eyes to serve lust, the tongue to speak evil, ears to hear evil, a throat for gluttony, a stomach to be gluttony's ally, hands to do violence, genitals for unchaste excesses, feet for an erring life? Was the soul put in the body to think up traps, fraud, and injustice? I don't think so."
—Tertullian, p. 11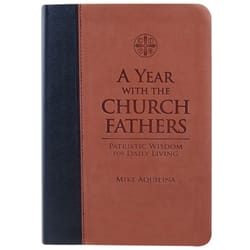 Daily

Verse
"But you are "a chosen race, a royal priesthood, a holy nation, a people of his own, so that you may announce the praises" of him who called you out of darkness into his wonderful light." 1 Peter 2:9
Sts. Francisco & Jacinta Marto
Saint of the Day
St. Francisco (1908-1919) and St. Jacinta Marto (1910–1920) were siblings and the youngest of the three shepherd children, who, along with their cousin, Lúcia Santos, witnessed three apparitions of an angel in 1916 and six apparitions of the Blessed Virgin Mary in 1917 while tending sheep in the countryside of Fatima, Portugal. They were entrusted by Our Lady of Fatima with many messages and warnings for the world, and that they were to do penance and pray for the conversion of sinners. Both became prayerful mystics, much wiser than their age, on account of these visits. Although only young children, they faithfully offered up many sacrifices as Our Lady requested, by praying the rosary daily, giving their lunches to the poor, denying themselves water on hot days, wearing a rough rope next to her skin, calmly facing ridicule on account of the apparitions, and bravely enduring the suffering that ended in their deaths. The Blessed Mother told Francisco and Jacinta that they would die young and that she would soon come to take them to heaven. Francisco and Jacinta both fell sick from influenza in 1918. Francisco died first, and Jacinta the next year after a long illness and two hospitalizations. They were canonized by Pope Francis on May 13, 2017, the 100th anniversary of the first Apparition of Our Lady of Fátima. Their feast day is February 20th.
See more about St. Jacinta Marto.
See more about St. Francisco Marto.
Find a Devotional for this Saint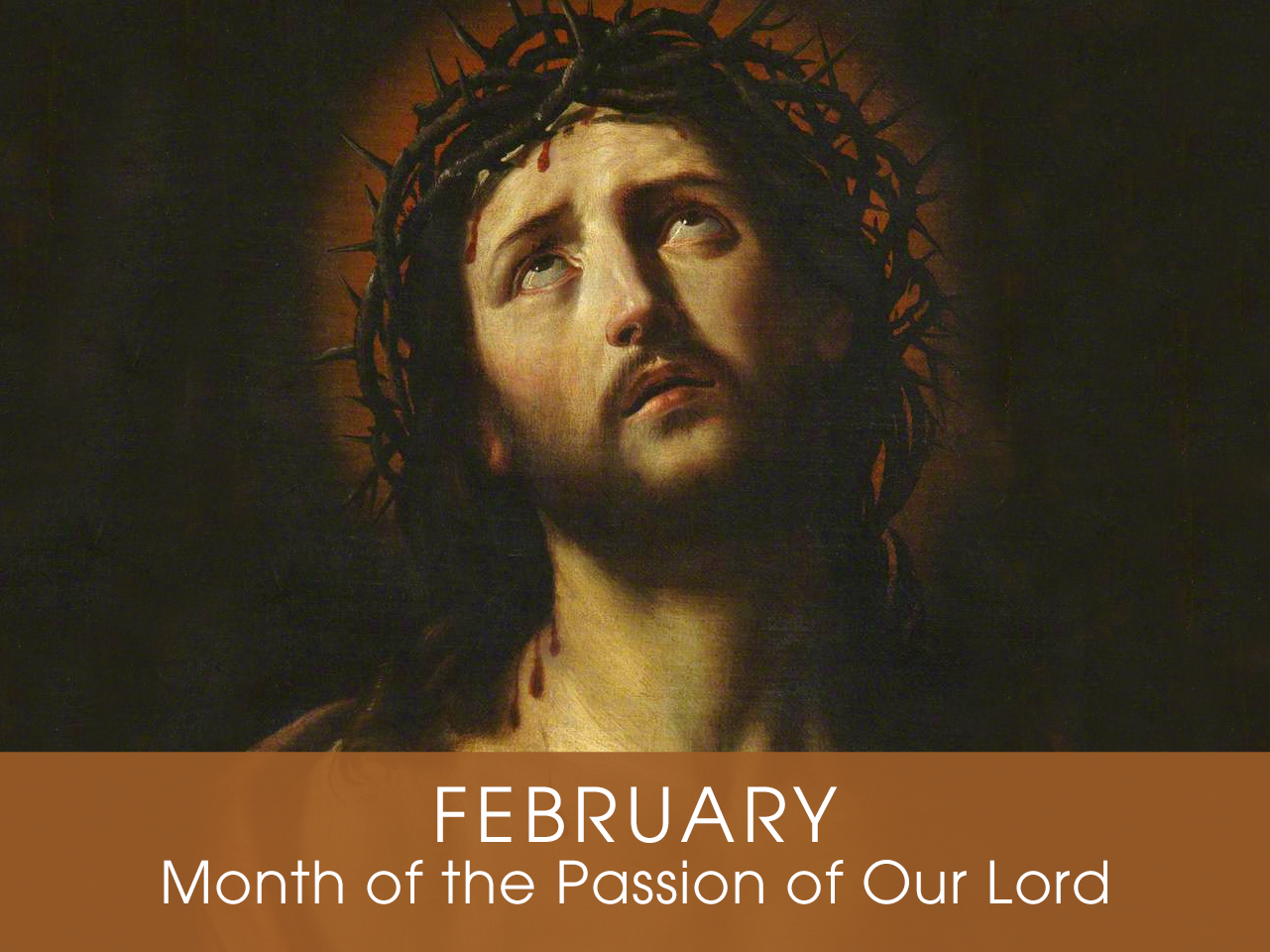 Month of the

Passion
Devotion of the Month
The month of February is traditionally dedicated to the Passion of Our Lord in anticipation of the liturgical season of Lent. In this month, we begin to meditate on the mystery of Jesus' sufferings which culminated in his death on the Cross for the redemption of mankind. Saints who had a special devotion to Christ's passion include St. Francis of Assisi, who was the first known saint to receive the stigmata; St. John of the Cross; St. Bridget of Sweden; and St. Catherine of Siena.
Find a Devotional or Sacramental
Daily Prayers
Prayer for the Dead
In your hands, O Lord, we humbly entrust our brothers and sisters.
In this life you embraced them with your tender love;
deliver them now from every evil and bid them eternal rest.
The old order has passed away: welcome them into paradise,
where there will be no sorrow, no weeping or pain,
but fullness of peace and joy with your Son and the Holy
Spirit forever and ever. Amen.
Prayer of Spiritual Communion
My Jesus, I believe that You are present in the most Blessed Sacrament. I love You above all things and I desire to receive You into my soul. Since I cannot now receive You sacramentally, come at least spiritually into my heart. I embrace You as if You were already there, and unite myself wholly to You. Never permit me to be separated from You. Amen.
Prayer for the Holy Father
Almighty and everlasting God, have mercy upon Thy servant, Pope Francis, our Supreme Pontiff, and direct him, according to Thy loving kindness, in the way of eternal salvation; that, of Thy gift, he may ever desire that which is pleasing unto Thee and may accomplish it with all his might. Through Christ Our Lord. Amen. Our Father. Hail Mary.