"Never be in a hurry; do everything quietly and in a calm spirit. Do not lose your inner peace for anything whatsoever, even if your whole world seems upset." St. Francis de Sales
Today's

Meditation

There is a symbolic beauty in the circumstance that the tomb of Jesus was only a few paces from His Cross. Suffering and death are but two aspects of the same thing; the one lays us low, and the other completes the work of destruction. Yet through Jesus they both raise us up, and our joint ascension presents the three stages of the Cross, the tomb, and Heaven. – A.G. Sertillanges, p. 197-198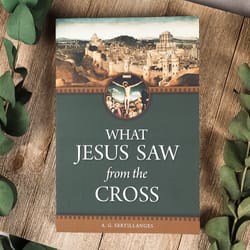 Daily

Verse
"For this reason I kneel before the Father, from whom every family in heaven and on earth is named, that he may grant you in accord with the riches of his glory to be strengthened with power through his Spirit in the inner self, and that Christ may dwell in your hearts through faith; that you, rooted and grounded in love." Ephesians 3:14-17
St. Margaret of Cortona
Saint of the Day
St. Margaret of Cortona (1247-1297) was born in Tuscany, Italy, the only child of a working-class family. She lost her mother at age seven, and had a poor relationship with her stepmother. Margaret was spoiled, willful, reckless, and beautiful, and at the age of seventeen she left her father's house in the night and became the mistress of a young nobleman. She lived with him in his family castle for nine years and bore him a son, but he did not marry her due to her lower social class. One day he did not return home from a journey, and his hound came back to the castle alone. The dog led Margaret into the nearby wood where she discovered her lover brutally murdered. This shook her to her core. Her eyes were opened to the sinfulness of her way of life, and she became deeply repentant. She left his family castle with her son and sought out the Franciscan friars for spiritual direction. She then reformed her life through intense prayer, penance, and self-discipline, eventually joining the Third Order of St. Francis, and living in strict poverty and great charity towards the poor. St. Margaret of Cortona is the patron saint of the homeless, reformed prostitutes, midwives, single laywomen, the mentally ill, and the falsely accused. Her feast day is February 22nd.
Find a Devotional for this Saint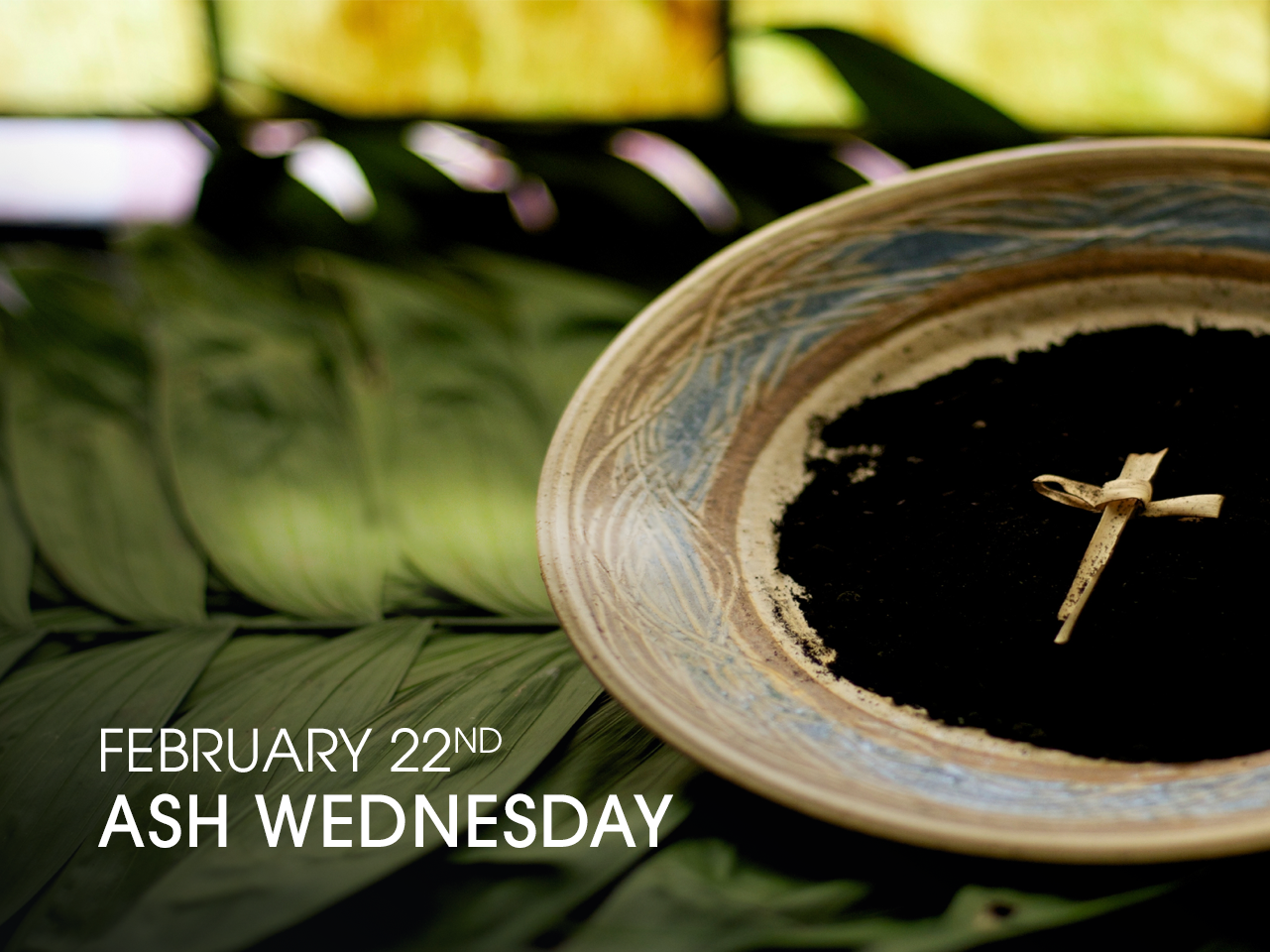 Ash Wednesday
Feast Day
In biblical times it was common to sprinkle ashes on the head as a sign of repentance and humility. Ash Wednesday marks the beginning of Lent, which is the time we contemplate our relationship with God and identify the areas in our spiritual life that need work. The ashes are a physical reminder of our Lenten journey; by receiving the ashes on our heads and keeping them on through the day, we are recognizing that life passes away on earth. Therefore we strive during Lent to turn away from sin, refocus our lives on following God's commandments, and look towards the Kingdom of Heaven.
See More About Today's Feast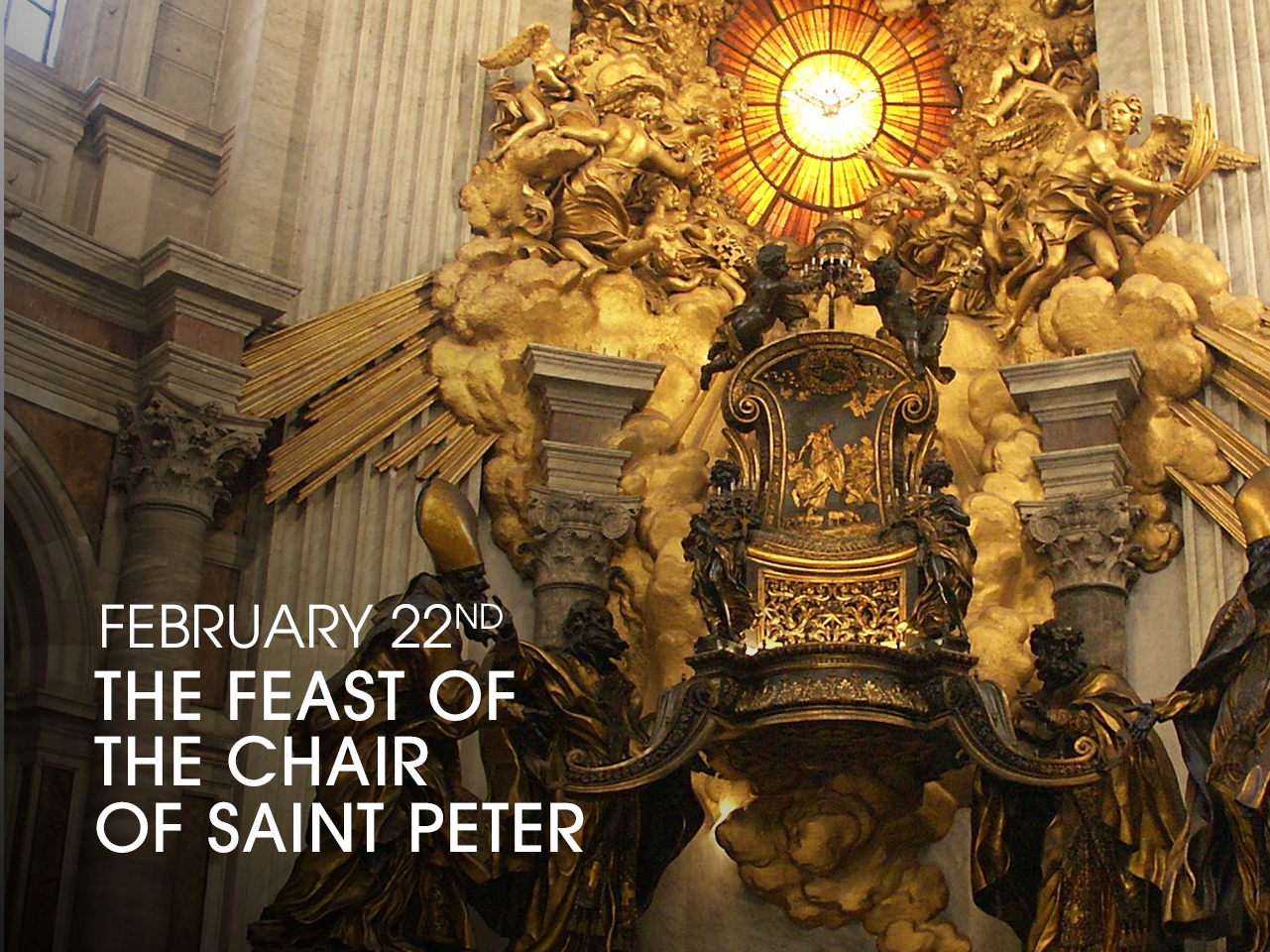 Chair of St. Peter
Feast Day
Enshrined in the beautiful Bernini reliquary in St. Peter's Basilica in Rome is the relic of the actual Chair of St. Peter the Apostle, venerated because it was from that very chair that the first Pope, the Vicar of Christ, imparted the Christian faith which was entrusted to him by Jesus Christ, and which has been passed on for 2,000 years through the Catholic bishops, and will continue until Christ returns. The Chair of St. Peter is a symbol of the authority and primacy of the first Bishop of Rome, and, through communion with the Roman Pontiff and his successors, the unity of the Universal Church. The feast day of the Chair of St. Peter is celebrated on February 22nd.
See More About Today's Feast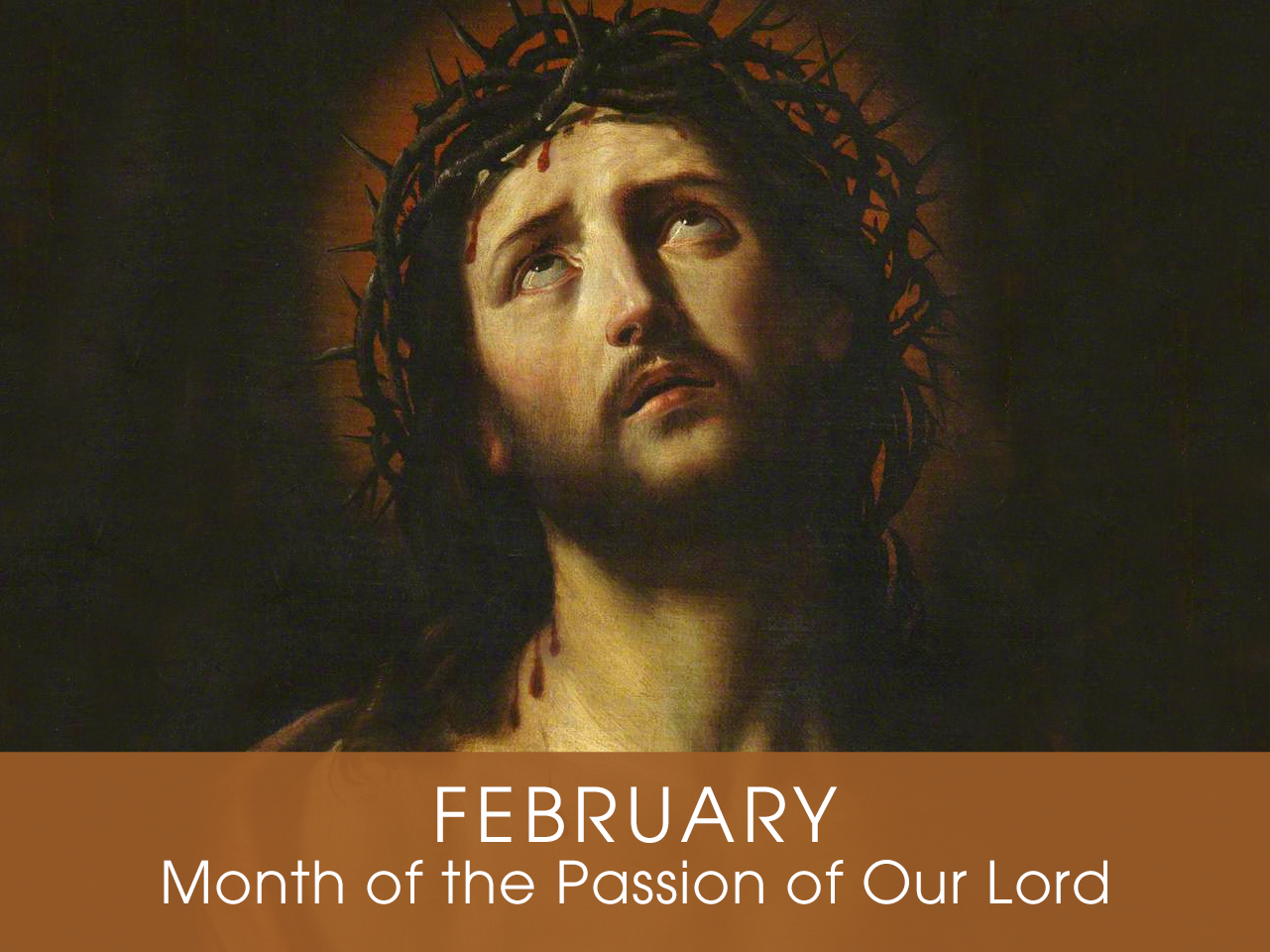 Month of the

Passion
Devotion of the Month
The month of February is traditionally dedicated to the Passion of Our Lord in anticipation of the liturgical season of Lent. In this month, we begin to meditate on the mystery of Jesus' sufferings which culminated in his death on the Cross for the redemption of mankind. Saints who had a special devotion to Christ's passion include St. Francis of Assisi, who was the first known saint to receive the stigmata; St. John of the Cross; St. Bridget of Sweden; and St. Catherine of Siena.
Find a Devotional or Sacramental
Daily Prayers
Prayer for the Dead
In your hands, O Lord, we humbly entrust our brothers and sisters.
In this life you embraced them with your tender love;
deliver them now from every evil and bid them eternal rest.
The old order has passed away: welcome them into paradise,
where there will be no sorrow, no weeping or pain,
but fullness of peace and joy with your Son and the Holy
Spirit forever and ever. Amen.
Prayer of Spiritual Communion
My Jesus, I believe that You are present in the most Blessed Sacrament. I love You above all things and I desire to receive You into my soul. Since I cannot now receive You sacramentally, come at least spiritually into my heart. I embrace You as if You were already there, and unite myself wholly to You. Never permit me to be separated from You. Amen.
Prayer for the Holy Father
Almighty and everlasting God, have mercy upon Thy servant, Pope Francis, our Supreme Pontiff, and direct him, according to Thy loving kindness, in the way of eternal salvation; that, of Thy gift, he may ever desire that which is pleasing unto Thee and may accomplish it with all his might. Through Christ Our Lord. Amen. Our Father. Hail Mary.