"I will attempt day by day to break my will into pieces. I want to do God's Holy Will, not my own." St. Gabriel Possenti
Today's

Meditation

"It is by endurance that you will secure possession of your souls (Luke 21:18). The possession of a soul means the undisturbed mastery of oneself, which is the secret of inner peace, as distinguished from a thousand agitations which make it fearful, unhappy, and disappointed. Only when a soul is possessed can anything else be enjoyed. Our Lord here meant patience in adversity, trial, and persecution. At the end of three hours on the Cross, He would so possess His soul that He would render it back to the Heavenly Father."
—Fulton J. Sheen, p. 322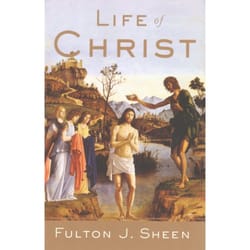 Daily

Verse
"Surely he has borne our griefs and carried our sorrows; yet we esteemed him stricken, smitten by God, and afflicted. But he was wounded for our transgressions, he was bruised for our iniquities; upon him was the chastisement that made us whole, and with his stripes we are healed. All we like sheep have gone astray; we have turned every one to his own way; and the Lord has laid on him the iniquity of us all." Isaiah 53:4-6
St. Polycarp of Smyrna
Saint of the Day
St. Polycarp of Smyrna (c. 69-155 A.D.) became a Christian in his youth, a disciple of St. John the Evangelist. St. John ordained him Bishop of Smyrna (in modern day Turkey) and from this position Polycarp became one of the most illustrious of the Apostolic Fathers. His closeness with the Apostles, and the long life that he lived, enabled him to protect the Church against heresy. The account of his martyrdom is well-preserved and is one of the earliest in the Church. Knowing the government was seeking his life, he received a vision while praying that he would be burned alive. After his capture he was encouraged to submit to Caeser in order to be released, but he refused. He was then taken to a public arena to be killed. He gave an outstanding testimony, declaring that he had served Christ for 86 years. Witnesses of his execution saw the flames surround his body without burning it, and that Polycarp began to glow and emit a sweet aroma. This amazed the crowds, and his executioners were then ordered to stab him to death. St. Polycarp is the patron saint against dysentery and earache. His feast day is February 23rd.
Find a Devotional for this Saint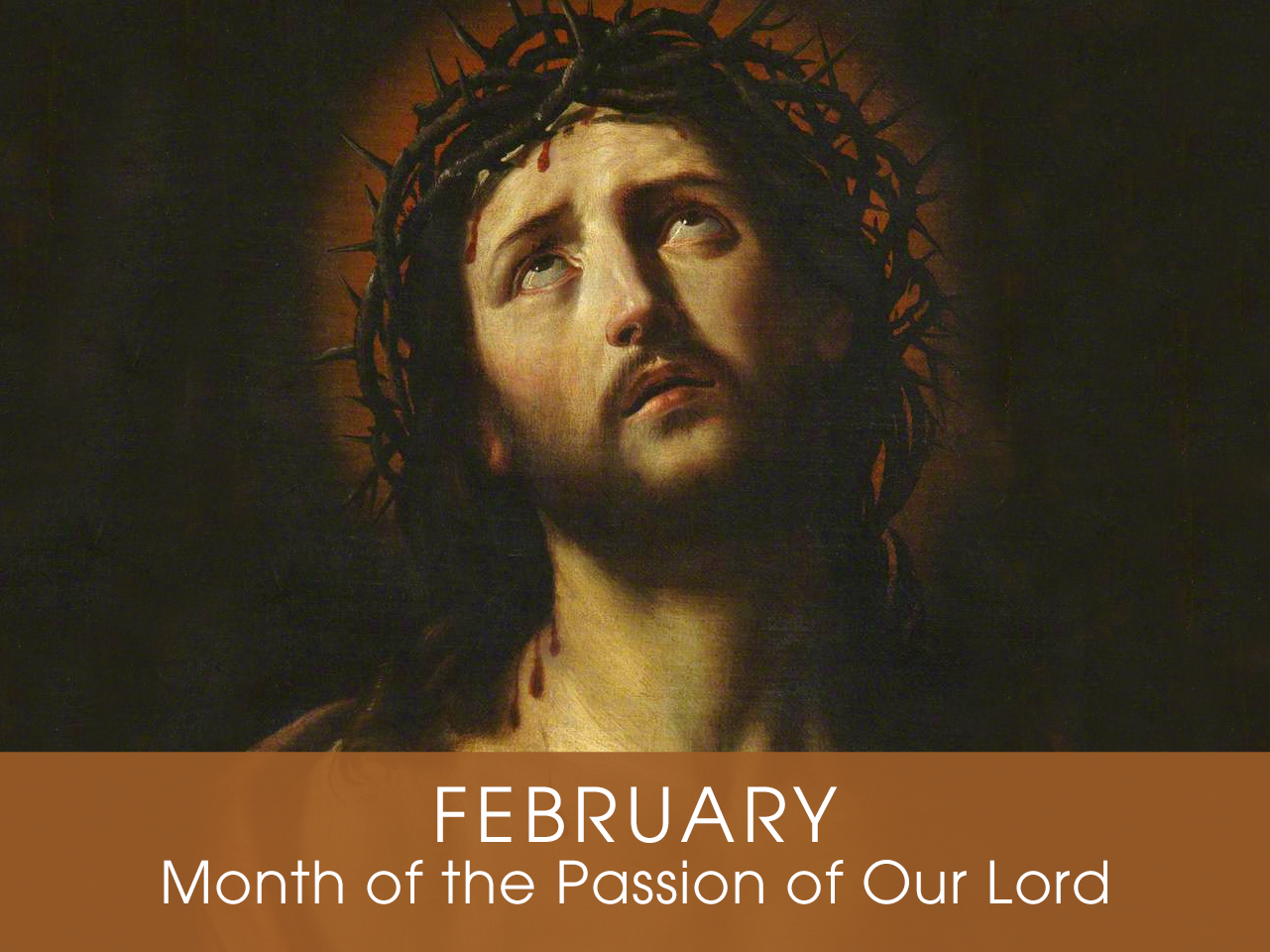 Month of the

Passion
Devotion of the Month
The month of February is traditionally dedicated to the Passion of Our Lord in anticipation of the liturgical season of Lent. In this month, we begin to meditate on the mystery of Jesus' sufferings which culminated in his death on the Cross for the redemption of mankind. Saints who had a special devotion to Christ's passion include St. Francis of Assisi, who was the first known saint to receive the stigmata; St. John of the Cross; St. Bridget of Sweden; and St. Catherine of Siena.
Find a Devotional or Sacramental
Daily Prayers
Prayer for the Dead
In your hands, O Lord, we humbly entrust our brothers and sisters.
In this life you embraced them with your tender love;
deliver them now from every evil and bid them eternal rest.
The old order has passed away: welcome them into paradise,
where there will be no sorrow, no weeping or pain,
but fullness of peace and joy with your Son and the Holy
Spirit forever and ever. Amen.
Prayer of Spiritual Communion
My Jesus, I believe that You are present in the most Blessed Sacrament. I love You above all things and I desire to receive You into my soul. Since I cannot now receive You sacramentally, come at least spiritually into my heart. I embrace You as if You were already there, and unite myself wholly to You. Never permit me to be separated from You. Amen.
Prayer for the Holy Father
Almighty and everlasting God, have mercy upon Thy servant, Pope Francis, our Supreme Pontiff, and direct him, according to Thy loving kindness, in the way of eternal salvation; that, of Thy gift, he may ever desire that which is pleasing unto Thee and may accomplish it with all his might. Through Christ Our Lord. Amen. Our Father. Hail Mary.