"Who except God can give you peace? Has the world ever been able to satisfy the heart?" St. Gerard
Today's

Meditation

"God wishes us to be meek even toward ourselves. When a person commits a fault, God certainly wishes him to humble himself, to be sorry for his sin, and to purpose never to fall into it again; but he does not wish him to be indignant with himself, and give way to trouble and agitation of mind; for, while the soul is agitated, a man is incapable of doing good."
—St. Alphonsus De Liguori, p. 259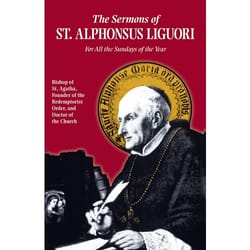 Daily

Verse
"Thus says God, the Lord, who created the heavens and stretched them out, who spread forth the earth and what comes from it, who gives breath to the people upon it and spirit to those who walk in it: "I am the Lord, I have called you in righteousness, I have taken you by the hand and kept you; I have given you as a covenant to the people, a light to the nations, to open the eyes that are blind, to bring out the prisoners from the dungeon, from the prison those who sit in darkness." Isaiah 42: 5-7
St. Walburga
Saint of the Day
St. Walburga (710-777 A.D.) was born near Devonshire, England, the daughter of St. Richard the Pilgrim (a Saxon king) and the sister of Sts. Willibald and Winebald. When she was eleven her father and brothers went on pilgrimage to the Holy Land, while her father placed her in a convent famous for its holiness. She was well educated according to her rank, became a nun, and lived there for twenty-six years. Her uncle, St. Boniface, then brought her to what is now Germany to help him evangelize that country and establish the Church there. In this missionary activity she joined her brothers who were also laboring for the faith in that country, one as an abbot, the other as a bishop. Because of her education she was able to document the travels of her brother in the Holy Land, and for this work she became the first female author of England and Germany. She was known as a miracle worker and healer both in her life and after her death. St. Walburga's relics have the miraculous property of exuding oil to which many cures have been ascribed through the centuries. St. Walburga is the patron saint of sailors, mariners, and farmers, and against hydrophobia, famine, coughs, rabies, plague, and storms. St. Walburga's feast day is February 25th.
Find a Devotional for this Saint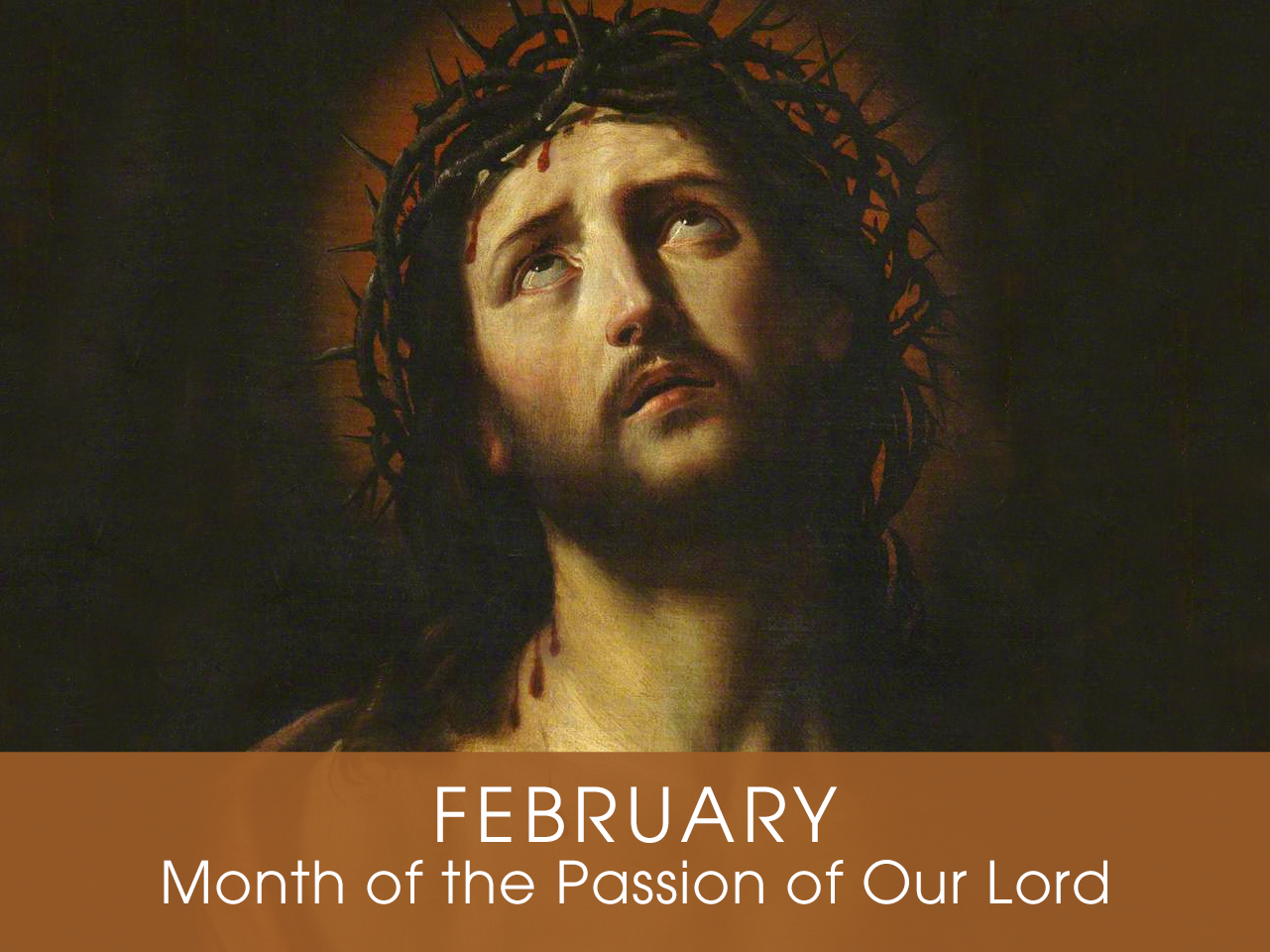 Month of

the Passion
Devotion of the Month
The month of February is traditionally dedicated to the Passion of Our Lord in anticipation of the liturgical season of Lent. In this month, we begin to meditate on the mystery of Jesus' sufferings which culminated in his death on the Cross for the redemption of mankind. Saints who had a special devotion to Christ's passion include St. Francis of Assisi, who was the first known saint to receive the stigmata; St. John of the Cross; St. Bridget of Sweden; and St. Catherine of Siena.
Find a Devotional or Sacramental
Daily Prayers
Prayer for the Dead
In your hands, O Lord, we humbly entrust our brothers and sisters.
In this life you embraced them with your tender love;
deliver them now from every evil and bid them eternal rest.
The old order has passed away: welcome them into paradise,
where there will be no sorrow, no weeping or pain,
but fullness of peace and joy with your Son and the Holy
Spirit forever and ever. Amen.
Prayer of Spiritual Communion
My Jesus, I believe that You are present in the most Blessed Sacrament. I love You above all things and I desire to receive You into my soul. Since I cannot now receive You sacramentally, come at least spiritually into my heart. I embrace You as if You were already there, and unite myself wholly to You. Never permit me to be separated from You. Amen.
Prayer for the Holy Father
Almighty and everlasting God, have mercy upon Thy servant, Pope Francis, our Supreme Pontiff, and direct him, according to Thy loving kindness, in the way of eternal salvation; that, of Thy gift, he may ever desire that which is pleasing unto Thee and may accomplish it with all his might. Through Christ Our Lord. Amen. Our Father. Hail Mary.