"[Jesus'] body was for Him not a limitation, but an instrument, so that He was both in it and in all things, and outside all things, resting in the Father above. At one and the same time—this is the wonder—as man He was a human life, and as Word He was sustaining the life of the universe, and as Son He was in constant union with the Father." St. Athanasius of Alexandria
Today's

Meditation

"See, you're bought at a great price. We're told that in Scripture over and over and over. Jesus died for you! And, because He bought you at a great price, you have to understand that you're never alone. You are very, very special to God. But some of you who don't understand that think that God doesn't care. I get that feeling myself sometimes. I've said to Our Lord, "Look, don't You care? Whose side are You on?" I have myself been disheartened. But, in spite of the difficulties within and without, I try to keep my eyes on Jesus and know that Our Lord and Savior loves me, knows me, and has chosen me to be great in His eyes – to be holy, to be saintly, to be compassionate, and to be good."
—Mother Angelica, p. 44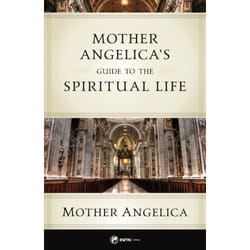 Daily

Verse
"At present we see indistinctly, as in a mirror, but then face to face. At present I know partially; then I shall know fully, as I am fully known. So faith, hope, love remain, these three; but the greatest of these is love." 1 Corinthians 13:12-13
St. Porphyry
Saint of the Day
St. Porphyry (Porphyrius) of Gaza (c. 347-420 A.D.) was born in Thessalonica in present-day Greece. Although a wealthy man, at the age of 25 he went to live in Egypt as a desert hermit. He later moved to Palestine near the Jordan River, then to Jerusalem itself. He did great penances and would often visit the holy places where Jesus lived and walked, despite his poor health. He then renounced all material goods and his inheritance and became a priest in Jerusalem at the age of 40. The relics of the True Cross in Jerusalem were entrusted to his care. Despite his protests he was ordained Bishop of Gaza, a pagan stronghold with an insignificant Christian community. Gaza's pagans were hostile, and St. Porphyry appealed to the emperor for protection and for the destruction of pagan temples, which he obtained. St. Porphyry built a Christian church on the site of the most important pagan temple dedicated to the chief god, so that he could say Mass in the place where the devil was previously most honored. St. Porphyry labored for his flock and won many converts through his miracles, though pagan opposition continued throughout his life. He was successful in spreading the Christian faith across his diocese. His feast day is February 26.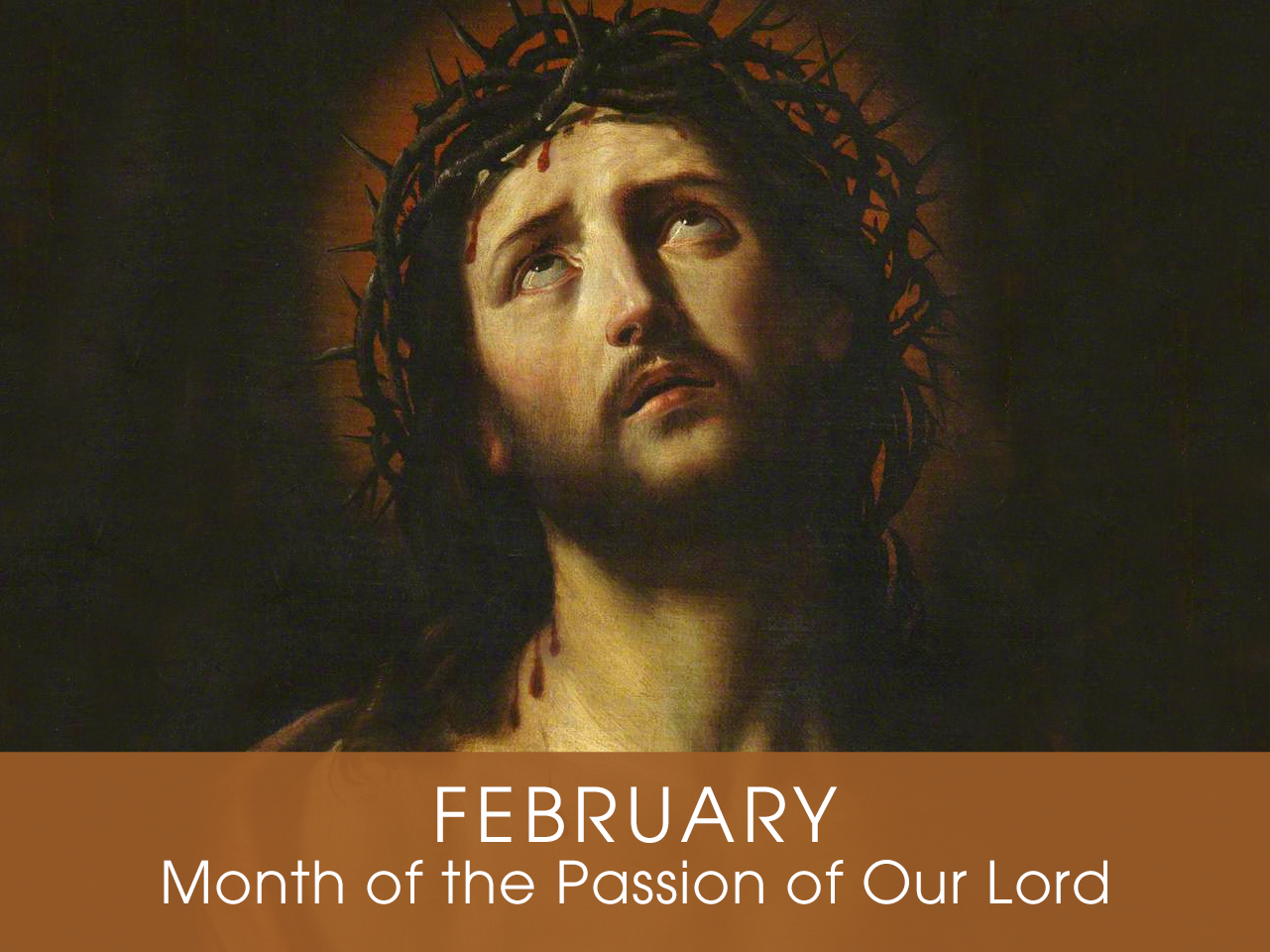 Month of

the Passion
Devotion of the Month
The month of February is traditionally dedicated to the Passion of Our Lord in anticipation of the liturgical season of Lent. In this month, we begin to meditate on the mystery of Jesus' sufferings which culminated in his death on the Cross for the redemption of mankind. Saints who had a special devotion to Christ's passion include St. Francis of Assisi, who was the first known saint to receive the stigmata; St. John of the Cross; St. Bridget of Sweden; and St. Catherine of Siena.
Find a Devotional or Sacramental
Daily Prayers
Prayer for the Dead
In your hands, O Lord, we humbly entrust our brothers and sisters.
In this life you embraced them with your tender love;
deliver them now from every evil and bid them eternal rest.
The old order has passed away: welcome them into paradise,
where there will be no sorrow, no weeping or pain,
but fullness of peace and joy with your Son and the Holy
Spirit forever and ever. Amen.
Prayer of Spiritual Communion
My Jesus, I believe that You are present in the most Blessed Sacrament. I love You above all things and I desire to receive You into my soul. Since I cannot now receive You sacramentally, come at least spiritually into my heart. I embrace You as if You were already there, and unite myself wholly to You. Never permit me to be separated from You. Amen.
Prayer for the Holy Father
Almighty and everlasting God, have mercy upon Thy servant, Pope Francis, our Supreme Pontiff, and direct him, according to Thy loving kindness, in the way of eternal salvation; that, of Thy gift, he may ever desire that which is pleasing unto Thee and may accomplish it with all his might. Through Christ Our Lord. Amen. Our Father. Hail Mary.