"The fast of Lent has no advantage to us unless it brings about our spiritual renewal. It is necessary while fasting to change our whole life and practice virtue. Turning away from all wickedness means keeping our tongue in check, restraining our anger, avoiding all gossip, lying and swearing. To abstain from these things—herein lies the true value of the fast." St. John Chrysostom
Today's

Meditation

"Wait a little while, my soul, await the promise of God, and you will have the fullness of all that is good in heaven. If you yearn inordinately for the good things of this life, you will lose those which are heavenly and eternal. Use temporal things properly, but always desire what is eternal. Temporal things can never fully satisfy you, for you were not created to enjoy them alone . . . for your blessedness and happiness lie only in God, who has made all things from nothing."
—Thomas a' Kempis, p. 133-134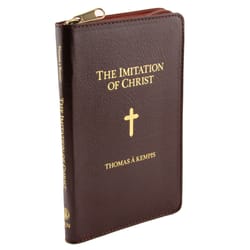 Daily

Verse
"Therefore, gird up the loins of your mind, live soberly, and set your hopes completely on the grace to be brought to you at the revelation of Jesus Christ. Like obedient children, do not act in compliance with the desires of your former ignorance but, as he who called you is holy, be holy yourselves in every aspect of your conduct, for it is written, 'Be holy because I [am] holy.'" 1 Peter 1:13-16
Pope Saint Hilary
Saint of the Day
Pope Saint Hilary (5th c.) was Bishop of Rome from 461 to 468. Not much is known of his early life other than that he was from Sardinia. He rose to prominence in the Church when he became archdeacon under Pope St. Leo the Great, working closely with him as a trusted aid. St. Leo sent Hilary as one of the papal legates to the Council of Ephesus in 449. There St. Hilary fought bravely against the monophysite heresy, for which his life was threatened. He was forced into hiding and fled back to Rome for safety. He was so highly esteemed that after Pope Leo's death he was elected to the papacy. As pope, St. Hilary fought for the rights of the papacy in spiritual matters against the Roman Emperor, and increased organization and discipline between the bishops and the Holy See. He also did much work in building, remodeling, and decorating Roman churches and other public places. Pope St. Hilary's feast day is February 28.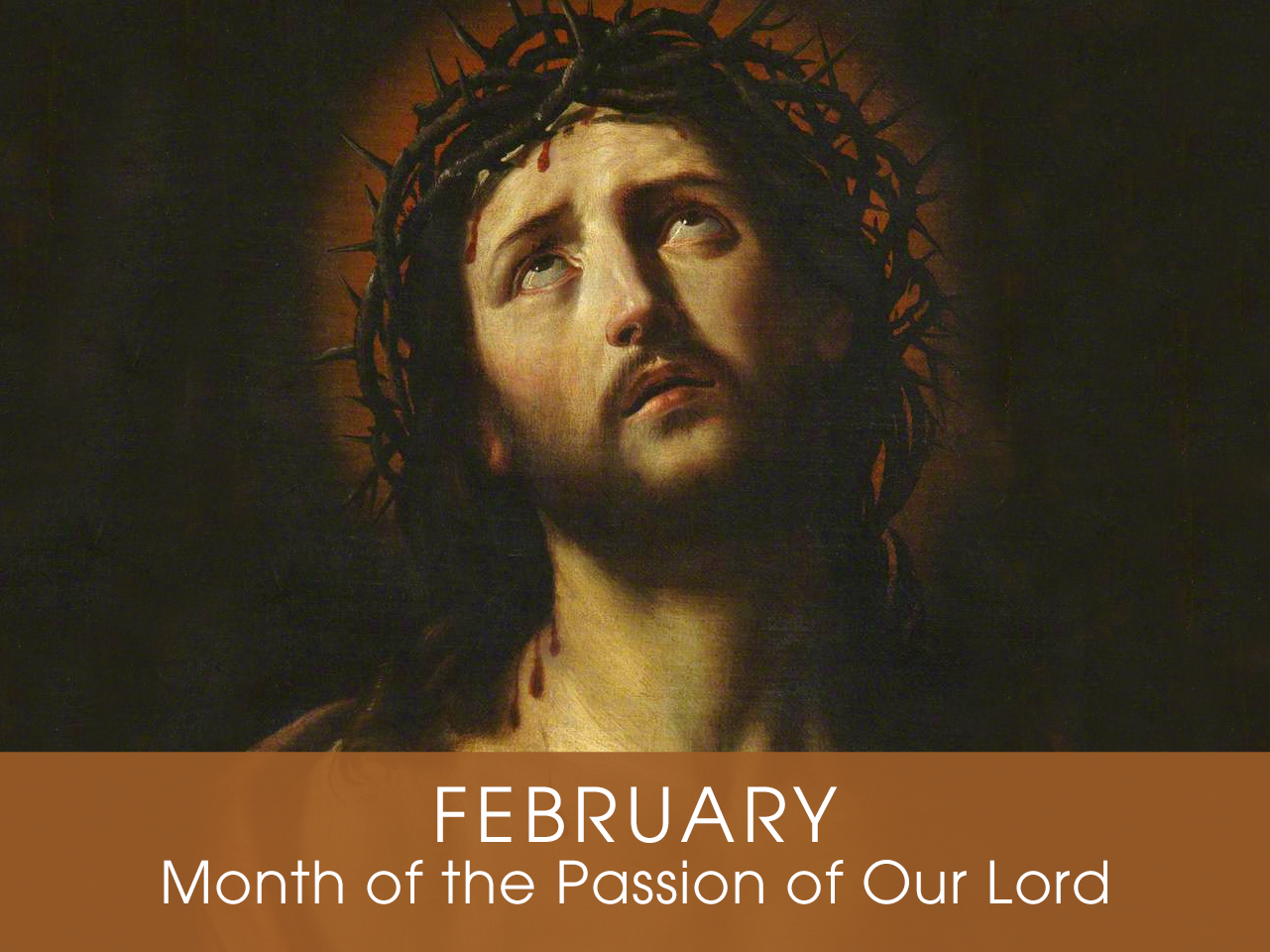 Month of the

Passion
Devotion of the Month
The month of February is traditionally dedicated to the Passion of Our Lord in anticipation of the liturgical season of Lent. In this month, we begin to meditate on the mystery of Jesus' sufferings which culminated in his death on the Cross for the redemption of mankind. Saints who had a special devotion to Christ's passion include St. Francis of Assisi, who was the first known saint to receive the stigmata; St. John of the Cross; St. Bridget of Sweden; and St. Catherine of Siena.
Find a Devotional or Sacramental
Daily Prayers
Prayer for the Dead
In your hands, O Lord, we humbly entrust our brothers and sisters.
In this life you embraced them with your tender love;
deliver them now from every evil and bid them eternal rest.
The old order has passed away: welcome them into paradise,
where there will be no sorrow, no weeping or pain,
but fullness of peace and joy with your Son and the Holy
Spirit forever and ever. Amen.
Prayer of Spiritual Communion
My Jesus, I believe that You are present in the most Blessed Sacrament. I love You above all things and I desire to receive You into my soul. Since I cannot now receive You sacramentally, come at least spiritually into my heart. I embrace You as if You were already there, and unite myself wholly to You. Never permit me to be separated from You. Amen.
Prayer for the Holy Father
Almighty and everlasting God, have mercy upon Thy servant, Pope Francis, our Supreme Pontiff, and direct him, according to Thy loving kindness, in the way of eternal salvation; that, of Thy gift, he may ever desire that which is pleasing unto Thee and may accomplish it with all his might. Through Christ Our Lord. Amen. Our Father. Hail Mary.