"Our perfection does not consist of doing extraordinary things, but to do the ordinary well." St. Gabriel Possenti
Today's

Meditation

"He does not come down from Heaven each day to stay in the gold ciborium. He comes down to find another Heaven He cherishes infinitely more than the first, the Heaven of our souls, made in His image, living temples of the Most Blessed Trinity!"
—St. Therese of Lisieux, p. 31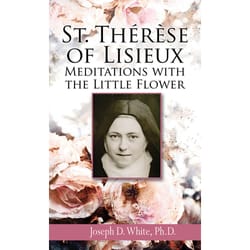 Daily

Verse
"The way we may be sure that we know him is to keep his commandments. Whoever says, "I know him," but does not keep his commandments is a liar, and the truth is not in him. But whoever keeps his word, the love of God is truly perfected in him. This is the way we may know that we are in union with him: whoever claims to abide in him ought to live [just] as he lived." 1 John 2:3-6
St. David of Wales
Saint of the Day
St. David of Wales (6th c.), also called Dewi Sant by the Welsh, was a missionary priest, Celtic monk, archbishop, miracle-worker, and the founder of many monasteries in Wales and western England. He was descended from Welsh royalty, and in medieval times many believed he was the nephew of the famed King Arthur. His great leadership abilities gave him influence over many Church affairs. In the dozen monasteries he founded he established strict asceticism modeled after the early desert hermits. St. David is often depicted standing on a mound with a dove on his shoulder. According to legend, one day while preaching a dove rested on his shoulder, and the earth rose to lift him above the crowd so that all could hear him speak. During a battle with the Saxons, St. David advised the Welsh soldiers to wear leeks in their hats to distinguish themselves from their enemy; this is the origin of the leek as an emblem of Wales. St. David is one of the great saints of the 6th century whose work helped to establish Christianity in Europe. He is the patron saint of Wales, and his feast, "St. David's Day," is a popular cultural celebration. The Cathedral of St. David's in Pembrokeshire was built over his remains and became a pilgrimage destination for centuries. St. David of Wales' feast day is March 1st.
Find a Devotional for this Saint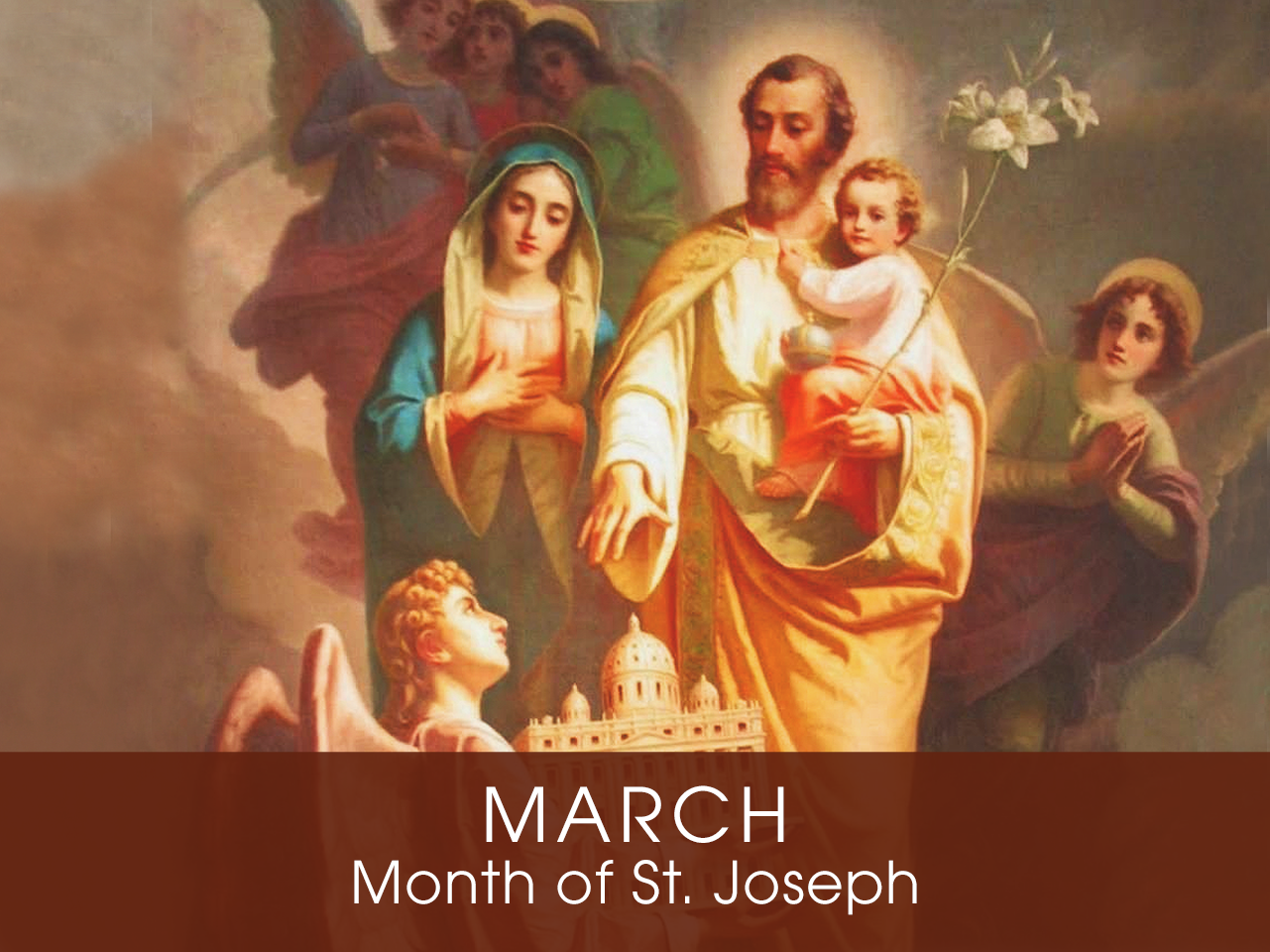 Month of the

St. Joseph
Devotion of the Month
The Church traditionally dedicates the month of March to the special veneration of St. Joseph, whose feast day is March 19th. "He was chosen by the eternal Father as the trustworthy guardian and protector of his greatest treasures, namely, his divine Son and Mary, Joseph's wife," says St. Bernardine of Siena. "He carried out this vocation with complete fidelity until at last God called him, saying 'Good and faithful servant, enter into the joy of your Lord.'" Due to St. Joseph's leadership of the Holy Family, he has been declared the protector and patron of the universal Catholic Church.
Find a Devotional or Sacramental
Daily Prayers
Prayer for the Dead
In your hands, O Lord, we humbly entrust our brothers and sisters.
In this life you embraced them with your tender love;
deliver them now from every evil and bid them eternal rest.
The old order has passed away: welcome them into paradise,
where there will be no sorrow, no weeping or pain,
but fullness of peace and joy with your Son and the Holy
Spirit forever and ever. Amen.
Prayer of Spiritual Communion
My Jesus, I believe that You are present in the most Blessed Sacrament. I love You above all things and I desire to receive You into my soul. Since I cannot now receive You sacramentally, come at least spiritually into my heart. I embrace You as if You were already there, and unite myself wholly to You. Never permit me to be separated from You. Amen.
Prayer for the Holy Father
Almighty and everlasting God, have mercy upon Thy servant, Pope Francis, our Supreme Pontiff, and direct him, according to Thy loving kindness, in the way of eternal salvation; that, of Thy gift, he may ever desire that which is pleasing unto Thee and may accomplish it with all his might. Through Christ Our Lord. Amen. Our Father. Hail Mary.