"Act as if everything depended on you; trust as if everything depended on God." St. Ignatius of Loyola
Today's

Meditation

"Our Blessed Lord, bound like a thief, is conducted through the public streets of Jerusalem accompanied by a large body of soldiers who indulge their rage and hatred by ill-treating Him in every possible way, and surrounded by a multitude of people who overwhelm Him with insults and maledictions, and rejoice over His misfortunes. Jesus advances, His feet bare, and His strength utterly exhausted by all His mental and bodily sufferings, offering up the ignominy and tortures He is now enduring, to His Eternal Father, for the salvation of my soul. The soldiers render His position still more painful, by inviting people to approach and see their renowned prisoner, while Jesus proceeds on His way in the midst of them, with a humble demeanor and with downcast eyes, to teach us what value we should set on the esteem and honor of the world, and the applause of men. But a few days previously Jesus had passed through these same streets, applauded and honored by the crowd as the Messiah, and now, abandoned even by His disciples, He is followed only by perfidious enemies who seek His death, and unite in deriding and insulting Him as a malefactor, and the last of men. Such is the duration of the honors and praises of the world! Learn hence to seek the good pleasure of God alone, to labor for the acquisition of a right to the immortal honors of Paradise, and to practice patience under humiliation, from the example of Jesus."
—Fr. Ignatius of the Side of Jesus, p. 79-80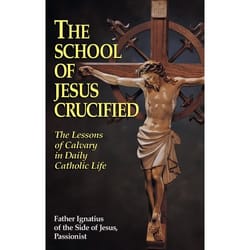 Daily

Verse
"A slave of the Lord should not quarrel, but should be gentle with everyone, able to teach, tolerant, correcting opponents with kindness. It may be that God will grant them repentance that leads to knowledge of the truth, and that they may return to their senses out of the devil's snare, where they are entrapped by him, for his will." 2 Timothy 2:24-26
Blessed Charles the Good
Saint of the Day
Blessed Charles the Good (1083–1127), also known as Charles I and the Count of Flanders, was born in Denmark, the only son of King Canute IV (St. Canute) and Adela of Flanders. He was five years old when his father was assassinated in the Odense Cathedral, after which he and his mother fled for their lives to Flanders. He grew up in the royal court in that country and accompanied his maternal grandfather, a Count, on a crusade to the Holy Land. After his grandfather's death, Blessed Charles became an advisor to the next Count, his uncle; after his uncle's death, Charles became Count. He was highly regarded by the people for his holiness and virtue. He was outspoken against the common practice of hoarding grain and selling it at inflated prices, and opposed the prominent Erembald family who gained their financial prosperity through this unjust practice. On March 2, 1127, while Charles was in church praying, he was slain by soldiers loyal to the Erembald family, in the same manner his father was killed. His death sparked a public outcry and uprising against the Erembald family, while Charles was immediately looked upon as a martyr and saint. His feast day is March 2nd.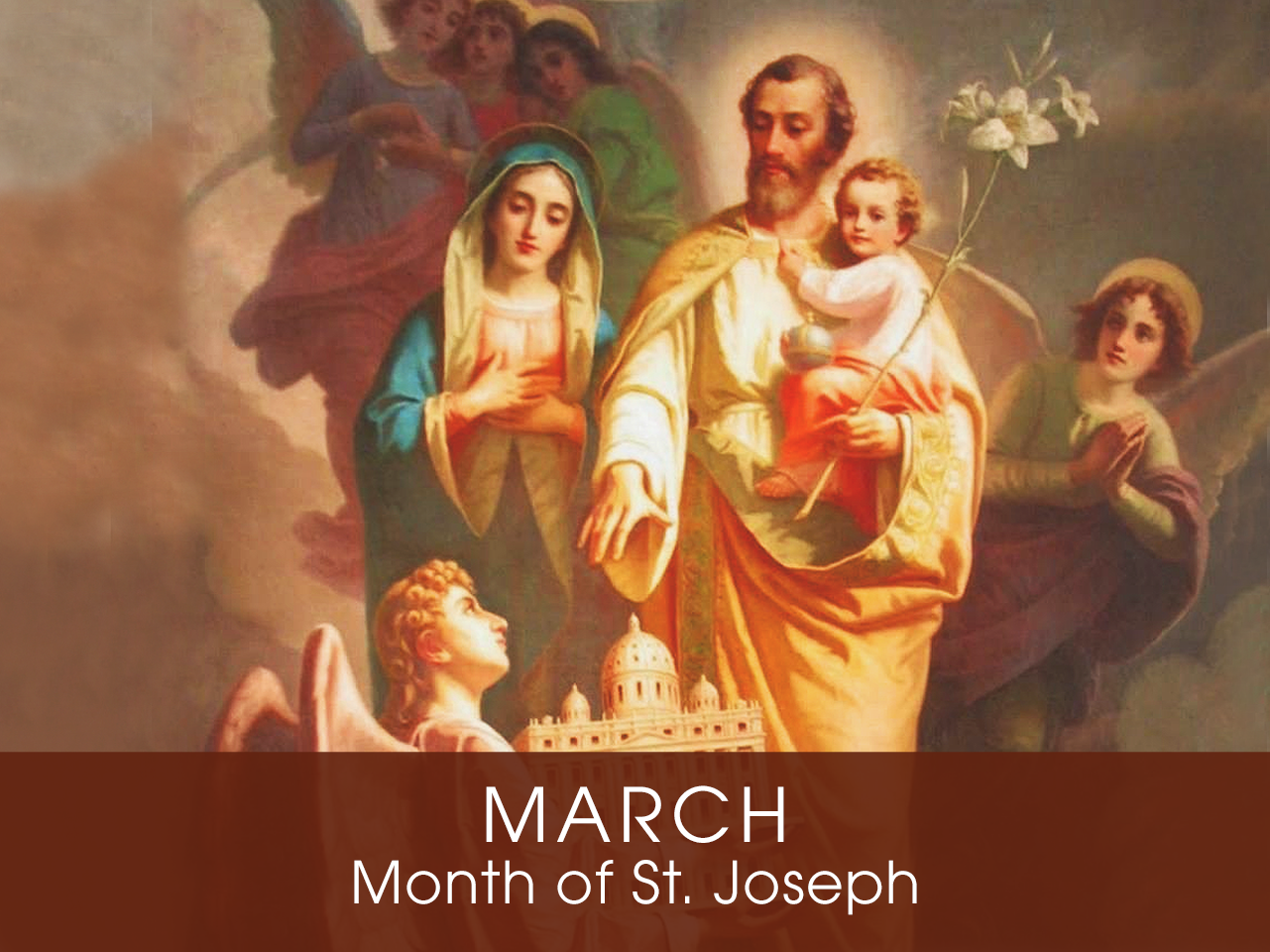 Month of the

St. Joseph
Devotion of the Month
The Church traditionally dedicates the month of March to the special veneration of St. Joseph, whose feast day is March 19th. "He was chosen by the eternal Father as the trustworthy guardian and protector of his greatest treasures, namely, his divine Son and Mary, Joseph's wife," says St. Bernardine of Siena. "He carried out this vocation with complete fidelity until at last God called him, saying 'Good and faithful servant, enter into the joy of your Lord.'" Due to St. Joseph's leadership of the Holy Family, he has been declared the protector and patron of the universal Catholic Church.
Find a Devotional or Sacramental
Daily Prayers
Prayer for the Dead
In your hands, O Lord, we humbly entrust our brothers and sisters.
In this life you embraced them with your tender love;
deliver them now from every evil and bid them eternal rest.
The old order has passed away: welcome them into paradise,
where there will be no sorrow, no weeping or pain,
but fullness of peace and joy with your Son and the Holy
Spirit forever and ever. Amen.
Prayer of Spiritual Communion
My Jesus, I believe that You are present in the most Blessed Sacrament. I love You above all things and I desire to receive You into my soul. Since I cannot now receive You sacramentally, come at least spiritually into my heart. I embrace You as if You were already there, and unite myself wholly to You. Never permit me to be separated from You. Amen.
Prayer for the Holy Father
Almighty and everlasting God, have mercy upon Thy servant, Pope Francis, our Supreme Pontiff, and direct him, according to Thy loving kindness, in the way of eternal salvation; that, of Thy gift, he may ever desire that which is pleasing unto Thee and may accomplish it with all his might. Through Christ Our Lord. Amen. Our Father. Hail Mary.