"Prayer purifies us, reading instructs us. Both are good when both are possible. Otherwise, prayer is better than reading." St. Isidore of Seville
Today's

Meditation

"This God of all goodness has made those things easy which are common and necessary in the order of nature, such as breathing, eating, and sleeping. No less necessary in the supernatural order are love and fidelity, therefore it must needs be that the difficulty of acquiring them is by no means so great as is generally represented. Review your life. Is it not composed of innumerable actions of very little importance? Well, God is quite satisfied with these. They are the share that the soul must take in the work of its perfection."
—Jean-Pierre de Caussade, p. 7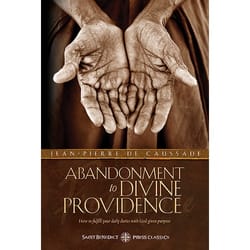 Daily

Verse
"But who can discern his errors? Clear thou me from hidden faults. Keep back thy servant also from presumptuous sins; let them not have dominion over me! Then I shall be blameless, and innocent of great transgression." Psalm 19: 12-13
St. Katharine Drexel
Saint of the Day
St. Katharine Drexel (1858-1955) was a wealthy heiress from a prominent family in Philadelphia. From a young age she felt called to serve the spiritual and temporal needs of the underprivileged, particularly the African American and Native American communities. She learned the virtue of charity from her parents, who often opened their home to the poor. She began by donating money, but quickly realized this would not bring the lasting change these communities desperately needed. During an audience with Pope Leo XIII she requested that a religious order be sent to manage the institutions she was funding. In response, the Pope suggested that she herself enter the religious life for this purpose. St. Katharine then founded the Sisters of the Blessed Sacrament for Indians and Colored People. From the age of 33 until her death in 1955, Katharine invested her personal fortune of 20 million dollars in this cause. She helped build the first missions school for Native Americans in Santa Fe, and founded Xavier University in New Orleans. At the time of her death, more than 500 sisters of her order taught in over 60 schools which had been founded throughout the country. Katharine Drexel was canonized by Pope St. John Paul II in the year 2000, making her the second American-born saint. Her feast day is March 3rd.
Find a Devotional for this Saint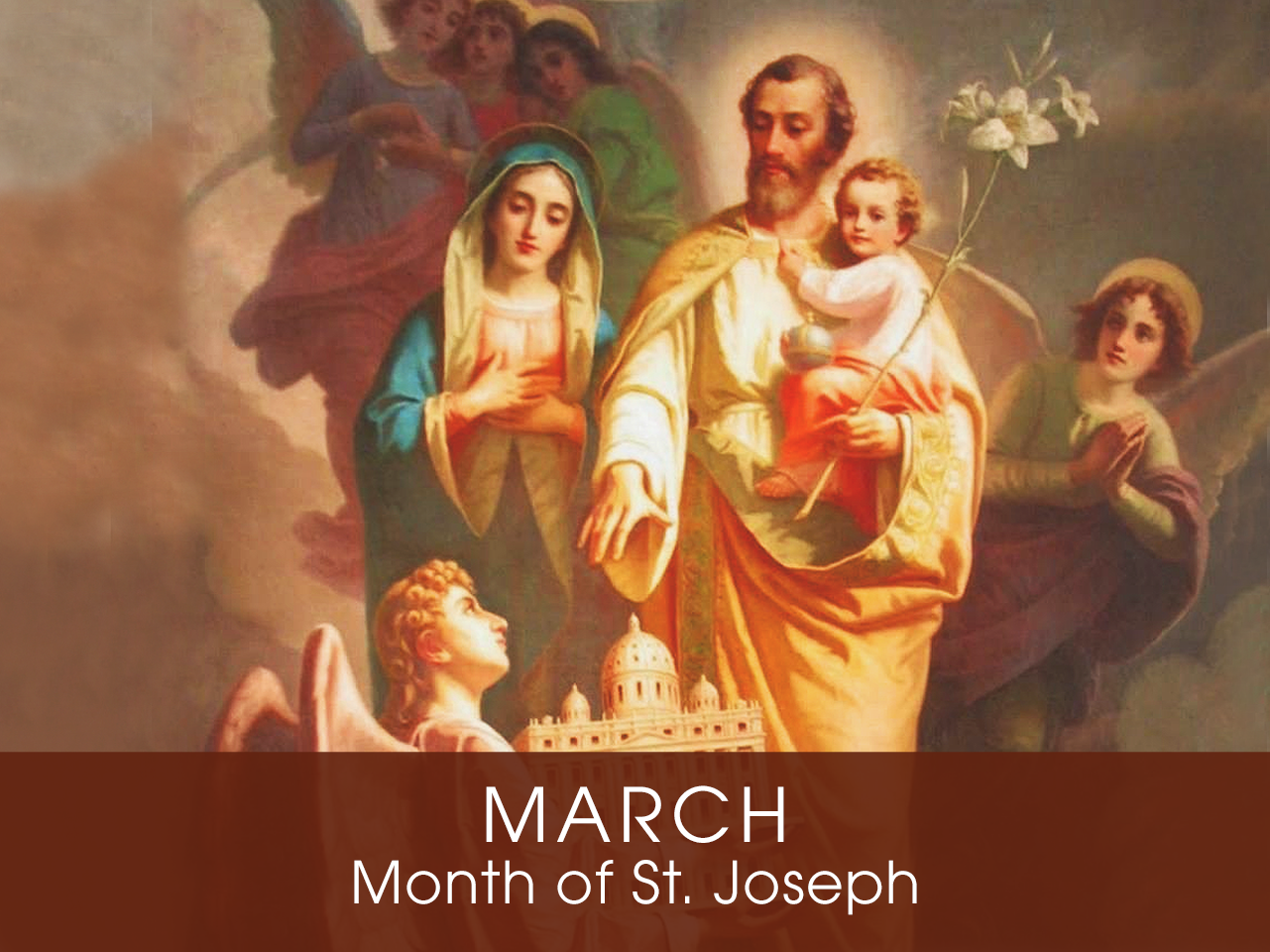 Month of the

St. Joseph
Devotion of the Month
The Church traditionally dedicates the month of March to the special veneration of St. Joseph, whose feast day is March 19th. "He was chosen by the eternal Father as the trustworthy guardian and protector of his greatest treasures, namely, his divine Son and Mary, Joseph's wife," says St. Bernardine of Siena. "He carried out this vocation with complete fidelity until at last God called him, saying 'Good and faithful servant, enter into the joy of your Lord.'" Due to St. Joseph's leadership of the Holy Family, he has been declared the protector and patron of the universal Catholic Church.
Find a Devotional or Sacramental
Daily Prayers
Prayer for the Dead
In your hands, O Lord, we humbly entrust our brothers and sisters.
In this life you embraced them with your tender love;
deliver them now from every evil and bid them eternal rest.
The old order has passed away: welcome them into paradise,
where there will be no sorrow, no weeping or pain,
but fullness of peace and joy with your Son and the Holy
Spirit forever and ever. Amen.
Prayer of Spiritual Communion
My Jesus, I believe that You are present in the most Blessed Sacrament. I love You above all things and I desire to receive You into my soul. Since I cannot now receive You sacramentally, come at least spiritually into my heart. I embrace You as if You were already there, and unite myself wholly to You. Never permit me to be separated from You. Amen.
Prayer for the Holy Father
Almighty and everlasting God, have mercy upon Thy servant, Pope Francis, our Supreme Pontiff, and direct him, according to Thy loving kindness, in the way of eternal salvation; that, of Thy gift, he may ever desire that which is pleasing unto Thee and may accomplish it with all his might. Through Christ Our Lord. Amen. Our Father. Hail Mary.