"Act, and God will act, work and He will work." St. Joan of Arc
Today's

Meditation

"Christian life is a retreat. We are 'not of this world', just as Jesus Christ is 'not of this world' (John 17:14). What is the world? It is, as St. John said, the 'lust of the flesh', that is, sensuality and corruption in our desires and deeds; 'the lust of the eyes', curiosity, avarice, illusion, fascination, error, and folly in the affectation of learning, and, finally, pride and ambition (1 John 2:16). To these evils of which the world is full, and which make up its substance, a retreat must be set in opposition. We need to make ourselves into a desert by a holy detachment. Christian life is a battle … We must never cease to fight. In this battle, St. Paul teaches us to make an eternal abstinence, that is, to cut ourselves off from the pleasures of the senses and guard our hearts from them … it was to repair and to expiate the failings of our retreat, of our battle against temptations, of our abstinence, that Jesus was driven into the desert. His fast of forty days prefigured the lifelong one that we are to practice by abstaining from evil deeds and by containing our desires within the limits laid down by the law of God."
—Bishop Jacques-Benigne Bossuet, p. 17-18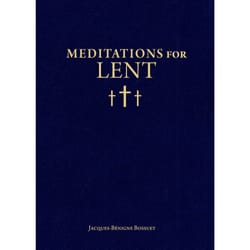 Daily

Verse
"For many, as I have often told you and now tell you even in tears, conduct themselves as enemies of the cross of Christ. Their end is destruction. Their God is their stomach; their glory is in their "shame." Their minds are occupied with earthly things. But our citizenship is in heaven, and from it we also await a savior, the Lord Jesus Christ." Philippians 3:18-20
St. Casimir of Poland
Saint of the Day
St. Casimir of Poland (1458-1484) was the second son of King Casimir IV and Queen Elizabeth of Austria, one of thirteen children born to them in the royal palace at Cracow. Casimir committed his life to God from an early age, thanks in part to a brilliant and pious priest who served as the royal tutor. He turned away from the privileges of his station in life and instead exercised extreme asceticism and self-denial. He wore a hairshirt under his clothes, slept on the cold ground, and knelt in prayer for long hours outside of locked churches. At the age of thirteen the Hungarians requested Prince Casimir to rule their country as king, which he accepted in the hope of defending the Christian nation against the Turks. However, the plan did not come to fruition and he returned home to continue his life of prayer, penance, and generosity to the poor. He later ruled Poland for a few short years while his father attended royal business in Lithuania. Casimir took a vow of celibacy which he upheld despite immense political pressure to marry. He suffered from a chronic lung condition, which he succumbed to in 1484 at the age of 25. Many miracles were attributed to his intercession after his death. St. Casimir is the patron saint of Poland, Lithuania, and young people. His feast day is March 4th.
Find a Devotional for this Saint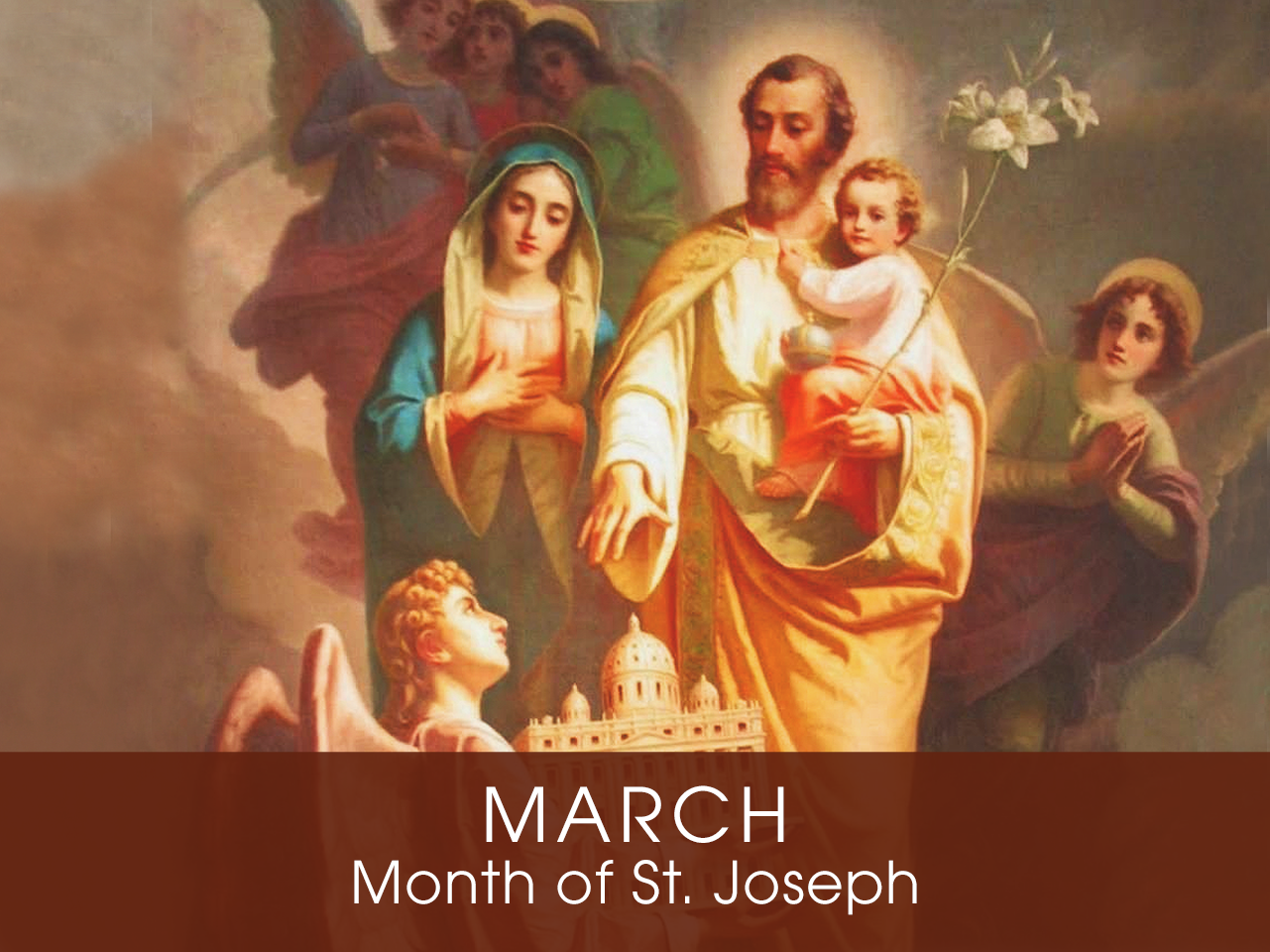 Month of the

St. Joseph
Devotion of the Month
The Church traditionally dedicates the month of March to the special veneration of St. Joseph, whose feast day is March 19th. "He was chosen by the eternal Father as the trustworthy guardian and protector of his greatest treasures, namely, his divine Son and Mary, Joseph's wife," says St. Bernardine of Siena. "He carried out this vocation with complete fidelity until at last God called him, saying 'Good and faithful servant, enter into the joy of your Lord.'" Due to St. Joseph's leadership of the Holy Family, he has been declared the protector and patron of the universal Catholic Church.
Find a Devotional or Sacramental
Daily Prayers
Prayer for the Dead
In your hands, O Lord, we humbly entrust our brothers and sisters.
In this life you embraced them with your tender love;
deliver them now from every evil and bid them eternal rest.
The old order has passed away: welcome them into paradise,
where there will be no sorrow, no weeping or pain,
but fullness of peace and joy with your Son and the Holy
Spirit forever and ever. Amen.
Prayer of Spiritual Communion
My Jesus, I believe that You are present in the most Blessed Sacrament. I love You above all things and I desire to receive You into my soul. Since I cannot now receive You sacramentally, come at least spiritually into my heart. I embrace You as if You were already there, and unite myself wholly to You. Never permit me to be separated from You. Amen.
Prayer for the Holy Father
Almighty and everlasting God, have mercy upon Thy servant, Pope Francis, our Supreme Pontiff, and direct him, according to Thy loving kindness, in the way of eternal salvation; that, of Thy gift, he may ever desire that which is pleasing unto Thee and may accomplish it with all his might. Through Christ Our Lord. Amen. Our Father. Hail Mary.