"We are Christians, and strangers on earth. Let none of us be frightened; our native land is not in this world." St. Augustine
Today's

Meditation

"Many Christians regard Confession in the light of an unimportant act of piety, if not mere ceremony . . . many go even frequently to Confession, but so few amend, and consequently derive little or no benefit from the Sacrament. … Be, then, most thoroughly convinced of the immense importance of this Sacrament, and be filled with an earnest desire of approaching it worthily, bestowing the utmost care and attention upon your preparation for this great duty, if you desire to obtain eternal salvation. Confession is one of the seven Sacraments instituted by Christ; it is called the Sacrament of Penance, and by its means alone can he who has committed mortal sin after Baptism hope to save his soul; therefore it is called by the holy Council of Trent: the second plank after shipwreck. In this Sacrament Jesus Christ has deposited His Precious Blood, that it may be to our souls as a salutary bath wherein they may be cleansed from all the stains of sin, their wounds closed, their maladies cured, their weakness strengthened, and grace unto salvation imported to them. This Divine Blood is dispensed to us by the priest in the holy absolution, and is abundantly poured forth upon all souls approaching the tribunal of confession with proper dispositions."
—Fr. Ignatius of the Side of Jesus, p. 284-285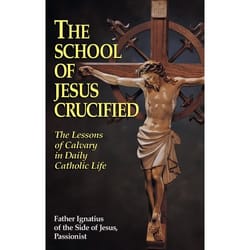 Daily

Verse
"His divine power has bestowed on us everything that makes for life and devotion, through the knowledge of him who called us by his own glory and power. Through these, he has bestowed on us the precious and very great promises, so that through them you may come to share in the divine nature, after escaping from the corruption that is in the world because of evil desire." 2 Peter 1:3-4
Saint John-Joseph of the Cross
Saint of the Day
St. John-Joseph of the Cross (1654-1739) was born on the island of Ischia, near Naples. He joined the Franciscan Order of the Strict Observance (the reform of St. Peter of Alcantara) at age sixteen. His influence was great despite his young age, and after three years he was sent to help found a new order of friars in Piedmont, where he was ordained to the priesthood. He codified a set of guidelines for spiritual and daily life that were approved by the Holy See and became a lasting model for religious communities. In 1702 he was appointed Vicar Provincial of the Alcantarine Reform in Italy. During his time as Vicar he implemented a rule that no beggar would be turned away without assistance, and in times of extreme scarcity he would offer his own portion to the poor. He was known as a deeply holy man who served Christ and the monastic community through daily acts of mortification and humility. Despite his high ranking position, he continued to lead a life of service and took on menial tasks whenever possible, from working in the kitchen to chopping firewood. He was said to have performed numerous miracles as well as the gift of prophecy. St. John-Joseph of the Cross is the patron saint of Ischia and his feast day is March 5th.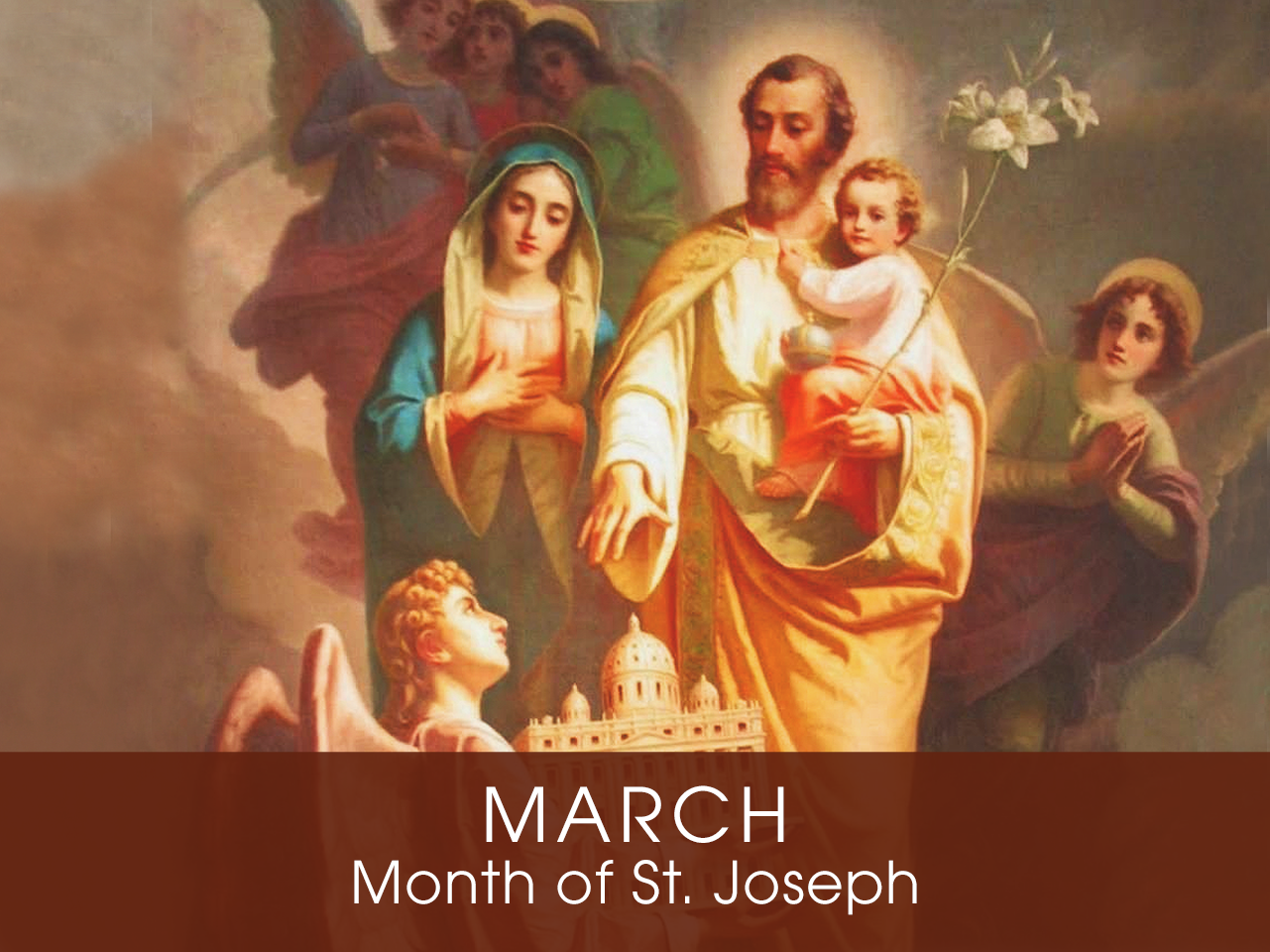 Month of the

St. Joseph
Devotion of the Month
The Church traditionally dedicates the month of March to the special veneration of St. Joseph, whose feast day is March 19th. "He was chosen by the eternal Father as the trustworthy guardian and protector of his greatest treasures, namely, his divine Son and Mary, Joseph's wife," says St. Bernardine of Siena. "He carried out this vocation with complete fidelity until at last God called him, saying 'Good and faithful servant, enter into the joy of your Lord.'" Due to St. Joseph's leadership of the Holy Family, he has been declared the protector and patron of the universal Catholic Church.
Find a Devotional or Sacramental
Daily Prayers
Prayer for the Dead
In your hands, O Lord, we humbly entrust our brothers and sisters.
In this life you embraced them with your tender love;
deliver them now from every evil and bid them eternal rest.
The old order has passed away: welcome them into paradise,
where there will be no sorrow, no weeping or pain,
but fullness of peace and joy with your Son and the Holy
Spirit forever and ever. Amen.
Prayer of Spiritual Communion
My Jesus, I believe that You are present in the most Blessed Sacrament. I love You above all things and I desire to receive You into my soul. Since I cannot now receive You sacramentally, come at least spiritually into my heart. I embrace You as if You were already there, and unite myself wholly to You. Never permit me to be separated from You. Amen.
Prayer for the Holy Father
Almighty and everlasting God, have mercy upon Thy servant, Pope Francis, our Supreme Pontiff, and direct him, according to Thy loving kindness, in the way of eternal salvation; that, of Thy gift, he may ever desire that which is pleasing unto Thee and may accomplish it with all his might. Through Christ Our Lord. Amen. Our Father. Hail Mary.