"Would that I could exhaust myself in acts of thanksgiving and gratitude towards this Divine Heart, for the great favor He shows us, in deigning to accept our help to make Him known, loved and honored; He reserves infinite blessings for all those who devote themselves to this work." St. Margaret Mary Alacoque
Today's

Meditation

"God sees you in secret. Know that he sees into your very depths, infinitely farther than you do yourself. Make a simple, lively act of faith in his presence. Christian soul, place yourself entirely under his gaze. He is very near. He is present, for he gives being and motion to all things. Yet you must believe more; you must believe with a lively faith that he is present to you by giving you all of your good thoughts from within, as holding in his hand the source from which they come, and not only the good thoughts, but also whatever good desires, good resolutions, and ev­ery good act of the will, from its very first beginning and birth to its final perfection. Believe, too, that he is in the souls of the just, and that he makes his dwelling there within, according to these words of the Lord: 'We will come to him and make our home with him' (John 14:23). He is there in a stable and permanent way: he makes his home there. Desire that he should be in you in this way. Offer yourself to him as his dwelling and temple. Now come out, and with the same faith that enables you to see him within you, look upon him in Heaven, where he manifests himself to his beloved. It is there that he awaits you. Run. Fly. Break your chains; break all the bonds that tie you down to flesh and blood. O God, when shall I see you? When will I have that pure heart that enables you to be seen, in yourself, outside of yourself, ev­erywhere? O Light that enlightens the world! O Life that gives life to all the living! O Truth that feeds us all! O Good that satisfies us all! O Love that binds all together! I praise you, my heavenly Father, who sees me in secret."
—Jacques-Bénigne Bossuet, p. 4-5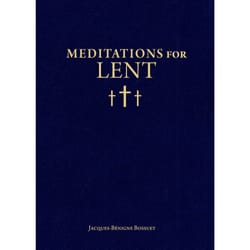 Daily

Verse
"[I pray that you] may have strength to comprehend with all the holy ones what is the breadth and length and height and depth, and to know the love of Christ that surpasses knowledge, so that you may be filled with all the fullness of God." Ephesians 3:18-19
St. Colette
Saint of the Day
St. Colette (1381-1447) was born in Picardy, France, the daughter of a poor carpenter who served the local Benedictine abbey. Her parents conceived her in their old age after praying to St. Nicholas for a child, naming Colette after him. She became well known for her faith and spiritual wisdom from a young age. After the death of her parents she joined the Third Order of St. Francis and became a hermit. She led a life of asceticism and solitude until a dream revealed that God willed her to reform the Poor Clares. She obeyed and joined the Poor Clares in 1406. Her mission of reformation was sanctioned by Benedict XIII of Avignon (the anti-pope) who appointed her superior of each of the convents she reformed. Despite resistance from within the Poor Clares, she successfully reformed several existing convents and founded 17 new ones dedicated to a stricter observance of the Poor Clares, known as the Colettines. She experienced visions and ecstasies of Christ's Passion, and even prophesied her own death. Through her life's work, St. Colette's reformation breathed new life into the Poor Clares and created a lasting model of spirituality. St. Colette's feast day is March 6th.
Find a Devotional for this Saint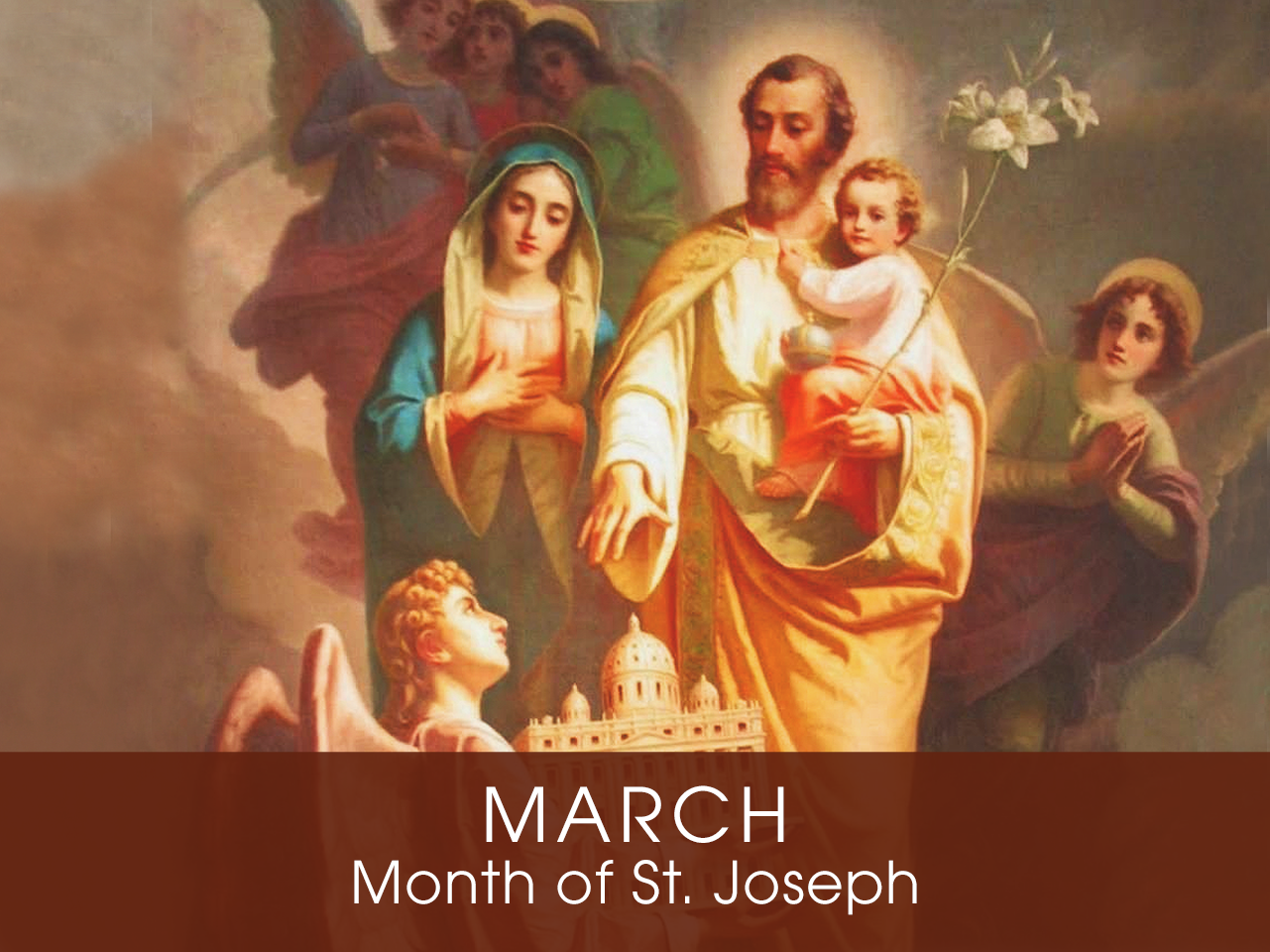 Month of the

St. Joseph
Devotion of the Month
The Church traditionally dedicates the month of March to the special veneration of St. Joseph, whose feast day is March 19th. "He was chosen by the eternal Father as the trustworthy guardian and protector of his greatest treasures, namely, his divine Son and Mary, Joseph's wife," says St. Bernardine of Siena. "He carried out this vocation with complete fidelity until at last God called him, saying 'Good and faithful servant, enter into the joy of your Lord.'" Due to St. Joseph's leadership of the Holy Family, he has been declared the protector and patron of the universal Catholic Church.
Find a Devotional or Sacramental
Daily Prayers
Prayer for the Dead
In your hands, O Lord, we humbly entrust our brothers and sisters.
In this life you embraced them with your tender love;
deliver them now from every evil and bid them eternal rest.
The old order has passed away: welcome them into paradise,
where there will be no sorrow, no weeping or pain,
but fullness of peace and joy with your Son and the Holy
Spirit forever and ever. Amen.
Prayer of Spiritual Communion
My Jesus, I believe that You are present in the most Blessed Sacrament. I love You above all things and I desire to receive You into my soul. Since I cannot now receive You sacramentally, come at least spiritually into my heart. I embrace You as if You were already there, and unite myself wholly to You. Never permit me to be separated from You. Amen.
Prayer for the Holy Father
Almighty and everlasting God, have mercy upon Thy servant, Pope Francis, our Supreme Pontiff, and direct him, according to Thy loving kindness, in the way of eternal salvation; that, of Thy gift, he may ever desire that which is pleasing unto Thee and may accomplish it with all his might. Through Christ Our Lord. Amen. Our Father. Hail Mary.