"I know well that the greater and more beautiful the work is, the more terrible will be the storms that rage against it." St. Faustina
Today's

Meditation

"Throughout Sacred Scripture, we find that when God's people fast, the power of their prayers is increased, especially when they are engaged in spiritual warfare. In the Old Testament, the Lord told Isaiah that a fast properly undertaken would 'loose the bonds of wickedness … undo the thongs of the yoke … let the oppressed go free' (Is. 58:6) … In the New Testament, we find that Jesus fasted for forty days and nights in the wilderness in preparation for His battle with Satan, who came to tempt Him (see Lk 4:1-2) … If prayer is a spiritual weapon, fasting is the spiritual whetstone on which it is sharpened. It's the spiritual muscle that, when exercised regularly, strengthens the thrust of that weapon to pierce the Enemy and drive him away."
—Paul Thigpen, p. 42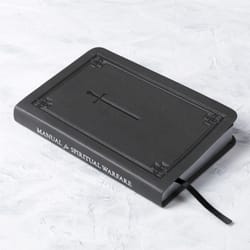 Daily

Verse
"But as it is written: "What eye has not seen, and ear has not heard, and what has not entered the human heart, what God has prepared for those who love him," this God has revealed to us through the Spirit. For the Spirit scrutinizes everything, even the depths of God." 1 Corinthians 2:9-10
St. Perpetua & St. Felicity
Saint of the Day
St. Perpetua and St. Felicity (d. 203 A.D.) were friends who lived in Carthage, North Africa. They were both catechumens preparing to receive the Church's sacraments: Perpetua was a married noblewoman nursing her first child, and Felicity was a pregnant Christian slave who worked as a household servant. Because Christianity was forbidden, they were seized along with two companions, one of them being their catechist. Perpetua's baptism was hastened after her arrest, and God told her to pray for strength to withstand her coming trials. While in prison she kept a detailed diary of her sufferings and mystical visions, one of the oldest and most treasured of early Christian writings. Her father, a pagan, pleaded with her to deny her faith, even bringing her infant, for whom she was anxious, to the prison in order to persuade her to apostatize. She refused. Felicity also remained steadfast in her faith, giving birth to a daughter while in prison a few days before her execution. Perpetua, Felicity, and their companions were condemned to be torn by wild animals in the arena. Perpetua understood that their contest was not with animals, but with the devil. She walked into the arena and met her fate with a joy and bravery that astonished many onlookers. Perpetua, Felicity, and their companions were mauled and then beheaded on March 7, 203. St. Perpetua and St. Felicity share a feast day on March 7th.
See more about St. Perpetua.
See more about St. Felicity.
Find a Devotional for this Saint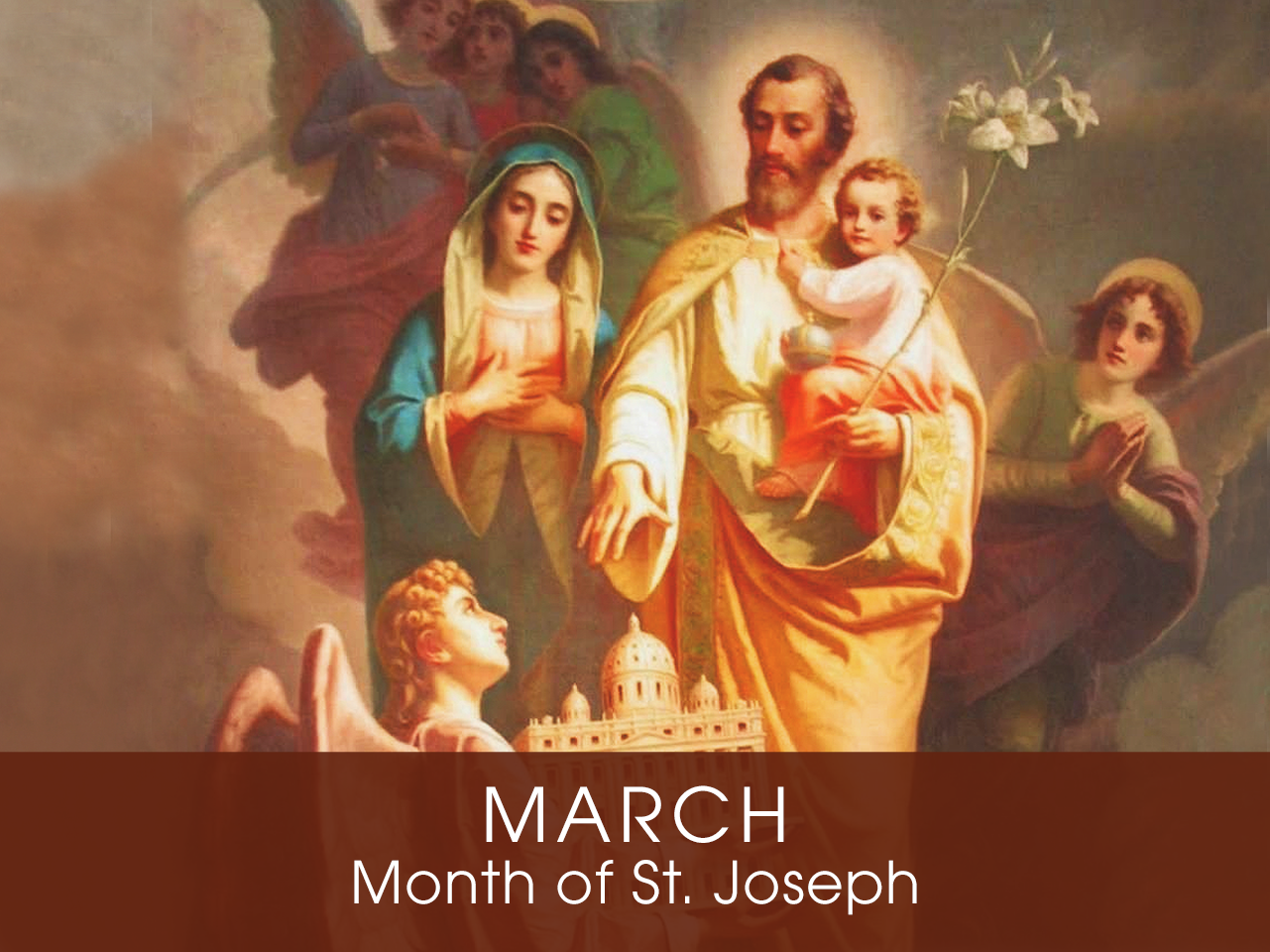 Month of the

St. Joseph
Devotion of the Month
The Church traditionally dedicates the month of March to the special veneration of St. Joseph, whose feast day is March 19th. "He was chosen by the eternal Father as the trustworthy guardian and protector of his greatest treasures, namely, his divine Son and Mary, Joseph's wife," says St. Bernardine of Siena. "He carried out this vocation with complete fidelity until at last God called him, saying 'Good and faithful servant, enter into the joy of your Lord.'" Due to St. Joseph's leadership of the Holy Family, he has been declared the protector and patron of the universal Catholic Church.
Find a Devotional or Sacramental
Daily Prayers
Prayer for the Dead
In your hands, O Lord, we humbly entrust our brothers and sisters.
In this life you embraced them with your tender love;
deliver them now from every evil and bid them eternal rest.
The old order has passed away: welcome them into paradise,
where there will be no sorrow, no weeping or pain,
but fullness of peace and joy with your Son and the Holy
Spirit forever and ever. Amen.
Prayer of Spiritual Communion
My Jesus, I believe that You are present in the most Blessed Sacrament. I love You above all things and I desire to receive You into my soul. Since I cannot now receive You sacramentally, come at least spiritually into my heart. I embrace You as if You were already there, and unite myself wholly to You. Never permit me to be separated from You. Amen.
Prayer for the Holy Father
Almighty and everlasting God, have mercy upon Thy servant, Pope Francis, our Supreme Pontiff, and direct him, according to Thy loving kindness, in the way of eternal salvation; that, of Thy gift, he may ever desire that which is pleasing unto Thee and may accomplish it with all his might. Through Christ Our Lord. Amen. Our Father. Hail Mary.