"Happiness can only be achieved by looking inward and learning to enjoy whatever life has, and this requires transforming greed into gratitude." St. John Chrysostom
Today's

Meditation

"Now, man is afraid of death by nature, afraid of the decay of the body. But here is a really starling fact: whoever has put on the faith of the Cross despises even what is naturally dreadful, and for Christ's sake is not afraid of death. So if anyone is skeptical even now, after so many proofs, and after so many have become martyrs to Christ, and after those who are champions in Christ have shown scorn for death every day—if his mind is still doubtful about whether death has been brought to nothing and come to an end—well, he's right to wonder at such a great thing. But he should not be stubborn in his skepticism, or cynical in the face of what is so obvious. Let him who is skeptical about the victory over death receive the faith of Christ, and come over to his teaching. Then he will see how weak death is, and the triumph over it. Many who used to be skeptics and scoffers have later believed, and despised death even enough to become martyrs for Christ himself."
—St. Athanasius, p.15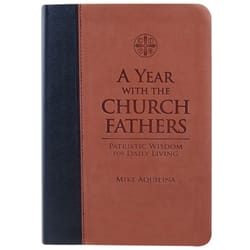 Daily

Verse
"Come and hear, all you who fear God, and I will tell what he has done for me. I cried aloud to him, and he was extolled with my tongue. If I had cherished iniquity in my heart, the Lord would not have listened. But truly God has listened; he has given heed to the voice of my prayer. Blessed be God, because he has not rejected my prayer or removed his steadfast love from me!" Psalm 66:16-20
St. John of God
Saint of the Day
St. John of God (1495-1550) was born in Portugal to poor and devout Christian parents. How he came to be separated from them and homeless at the age of 8 is uncertain, but he eventually found work as a shepherd until the age of 22. At that time he enlisted as a soldier in the Roman Emperor's army to escape an offer of marriage to the shepherd's daughter. There he led a wild and dissolute life; fond memories of his parents is all that kept the spark of faith alive in his heart. At the age of 40 he left the army and reformed himself, beginning with a penitential pilgrimage to St. James of Compostella (The Way of St. James) in Spain. Appalled at his sinful and wasted life, he was determined to spend his remaining days in good works. He was affirmed in this direction by a vision of the Infant Jesus and a sermon of St. John of Avila, who was to become his spiritual director. He later dedicated his life in service to the poor, homeless, and sick, especially the mentally ill, by starting a hospital and homeless shelter. Many people were attracted to him and his work, and he organized his followers into the Order of Hospitallers. They were approved by the Holy See as the Brothers Hospitallers of St. John of God, which still exists to this day. St. John of God is the patron saint of many causes, especially of hospitals, hospital workers, nurses, the sick, and the dying. His feast day is March 8.
Find a Devotional for this Saint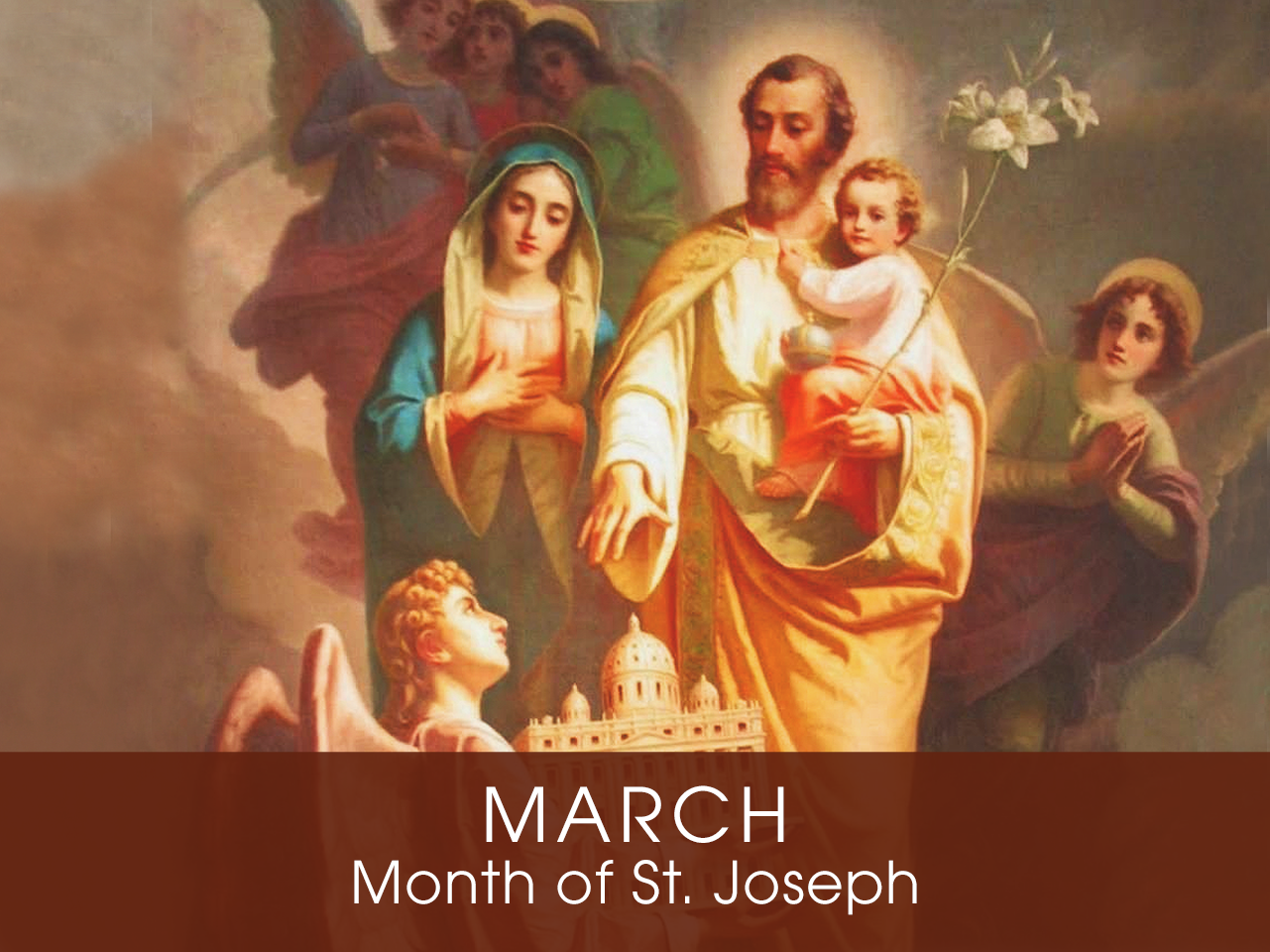 Month of the

St. Joseph
Devotion of the Month
The Church traditionally dedicates the month of March to the special veneration of St. Joseph, whose feast day is March 19th. "He was chosen by the eternal Father as the trustworthy guardian and protector of his greatest treasures, namely, his divine Son and Mary, Joseph's wife," says St. Bernardine of Siena. "He carried out this vocation with complete fidelity until at last God called him, saying 'Good and faithful servant, enter into the joy of your Lord.'" Due to St. Joseph's leadership of the Holy Family, he has been declared the protector and patron of the universal Catholic Church.
Find a Devotional or Sacramental
Daily Prayers
Prayer for the Dead
In your hands, O Lord, we humbly entrust our brothers and sisters.
In this life you embraced them with your tender love;
deliver them now from every evil and bid them eternal rest.
The old order has passed away: welcome them into paradise,
where there will be no sorrow, no weeping or pain,
but fullness of peace and joy with your Son and the Holy
Spirit forever and ever. Amen.
Prayer of Spiritual Communion
My Jesus, I believe that You are present in the most Blessed Sacrament. I love You above all things and I desire to receive You into my soul. Since I cannot now receive You sacramentally, come at least spiritually into my heart. I embrace You as if You were already there, and unite myself wholly to You. Never permit me to be separated from You. Amen.
Prayer for the Holy Father
Almighty and everlasting God, have mercy upon Thy servant, Pope Francis, our Supreme Pontiff, and direct him, according to Thy loving kindness, in the way of eternal salvation; that, of Thy gift, he may ever desire that which is pleasing unto Thee and may accomplish it with all his might. Through Christ Our Lord. Amen. Our Father. Hail Mary.