"Realize it, my brethren; —every one who breathes, high and low, educated and ignorant, young and old, man and woman, has a mission, has a work. We are not sent into this world for nothing; we are not born at random; . . . God sees every one of us; He creates every soul, He lodges it in the body, one by one, for a purpose. He needs, He deigns to need, every one of us. He has an end for each of us; we are all equal in His sight, and we are placed in our different ranks and stations, not to get what we can out of them for ourselves, but to labor in them for Him. As Christ has His work, we too have ours; as He rejoiced to do His work, we must rejoice in ours also." St. John Henry Newman
Today's

Meditation

"How they need to be cleansed, these poor feet with which we touch the earth! Even though the head that thinks, the heart that loves, the hands that act may pursue ends which are pure, yet our feet trail in the dust and are soiled by the mud from the road they tread. We need the pitcher of water and the touch of the Savior's hands. We need submission to cleansing grace if, with Peter protesting and yet converted, we will "have part" in the gift Jesus brings: "If I was thee not, thou shalt have no part with me." A moment later Jesus shows that the washing of the feet has still another meaning, He speaks of His Apostles, and of the unity that He has come to establish between them and Him, a unity like that between Him and His Father. Jesus washes the feet of the Twelve to prepare them for their journeys across the earth. Purity and humility are the condition of love; and love is the soul of the apostolate.
—A.G. Sertillanges, p. 58-59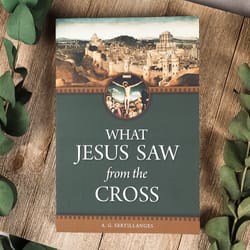 Daily

Verse
"Truth is lacking, and he who departs from evil makes himself a prey. The Lord saw it, and it displeased him that there was no justice. He saw that there was no man, and wondered that there was no one to intervene; then his own arm brought him victory, and his righteousness upheld him. He put on righteousness as a breastplate, and a helmet of salvation upon his head; he put on garments of vengeance for clothing, and wrapped himself in fury as a mantle." Isaiah 59: 15-17
St. Frances of Rome
Saint of the Day
St. Frances of Rome (1384-1440) was born to a noble family in Rome. As a young girl her desire to become a nun was refused by her father, who instead arranged her marriage at the age of 12. St. Frances accepted this as God's will for her life. She was married for 40 years and had children, two of whom died from the plague. In her time Rome was at war and the city was in chaos from political disarray and widespread disease. St. Frances responded by converting her home into a hospital. She drove with a wagon into the streets and collected the sick and stranded in order to care for them. She miraculously cured many people, and also began the city's first orphanage. She inspired many women to join her in this life of prayer and good works, and eventually founded a congregation of lay oblates attached to the Benedictine monastery known as the Oblates of St. Frances of Rome. After her husband's death she entered religious life as the group's superior. One of the great mystics of her time, she dictated 97 visions and was visibly guided by her guardian angel throughout her life. St. Frances of Rome is the patron saint of many causes, including motorists, pilots, women, widows, and against plague and the death of children. On her feast day many priests bless cars due to her patronage of cars and drivers. Her feast day is March 9th.
Find a Devotional for this Saint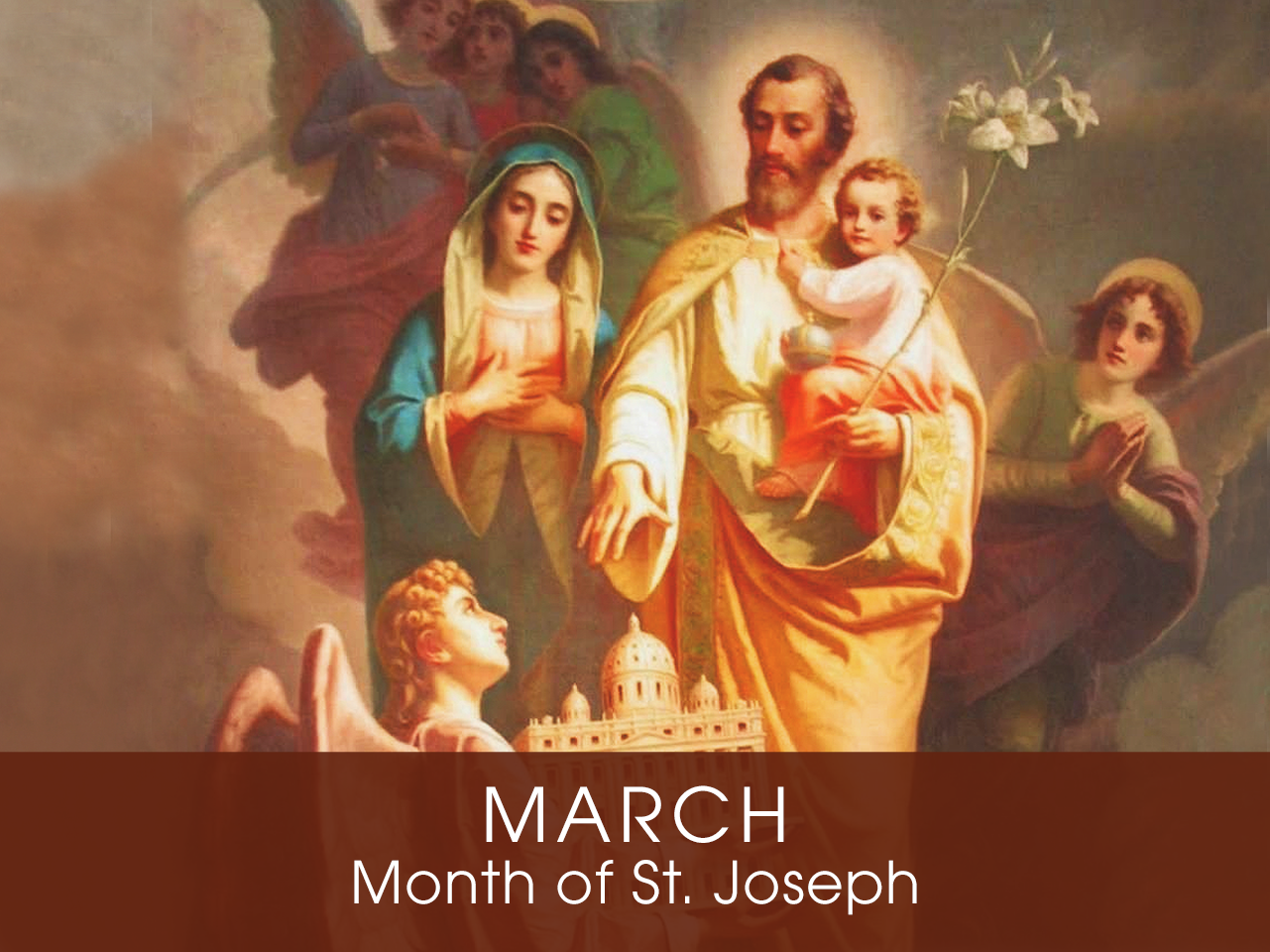 Month of the

St. Joseph
Devotion of the Month
The Church traditionally dedicates the month of March to the special veneration of St. Joseph, whose feast day is March 19th. "He was chosen by the eternal Father as the trustworthy guardian and protector of his greatest treasures, namely, his divine Son and Mary, Joseph's wife," says St. Bernardine of Siena. "He carried out this vocation with complete fidelity until at last God called him, saying 'Good and faithful servant, enter into the joy of your Lord.'" Due to St. Joseph's leadership of the Holy Family, he has been declared the protector and patron of the universal Catholic Church.
Find a Devotional or Sacramental
Daily Prayers
Prayer for the Dead
In your hands, O Lord, we humbly entrust our brothers and sisters.
In this life you embraced them with your tender love;
deliver them now from every evil and bid them eternal rest.
The old order has passed away: welcome them into paradise,
where there will be no sorrow, no weeping or pain,
but fullness of peace and joy with your Son and the Holy
Spirit forever and ever. Amen.
Prayer of Spiritual Communion
My Jesus, I believe that You are present in the most Blessed Sacrament. I love You above all things and I desire to receive You into my soul. Since I cannot now receive You sacramentally, come at least spiritually into my heart. I embrace You as if You were already there, and unite myself wholly to You. Never permit me to be separated from You. Amen.
Prayer for the Holy Father
Almighty and everlasting God, have mercy upon Thy servant, Pope Francis, our Supreme Pontiff, and direct him, according to Thy loving kindness, in the way of eternal salvation; that, of Thy gift, he may ever desire that which is pleasing unto Thee and may accomplish it with all his might. Through Christ Our Lord. Amen. Our Father. Hail Mary.