"In tribulation immediately draw near to God with confidence, and you will receive strength, enlightenment, and instruction." St. John of the Cross
Today's

Meditation

"From the natural point of view we come to know God from the vestiges of Himself that He has left in the splendors of the visible universe: the blazing red sunset, the snow-covered mountain peaks, the graceful flight of a bird, the breathtakingly magnificent complexity of a single living cell. On a still more exalted level we know Him in the loveliness of the saints – but it remains a knowledge of the infinite through the finite."
—Fr. Thomas Dubay, p. 188-89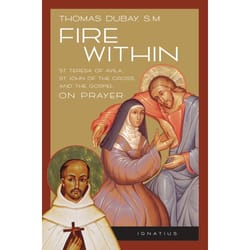 Daily

Verse
"Do not love the world or the things of the world. If anyone loves the world, the love of the Father is not in him. For all that is in the world, sensual lust, enticement for the eyes, and a pretentious life, is not from the Father but is from the world. Yet the world and its enticement are passing away. But whoever does the will of God remains forever." 1 John 2:15-17
Saint Macarius of Jerusalem
Saint of the Day
St. Macarius of Jerusalem (4th c.) was the Bishop of Jerusalem from 312-335 A.D. Little is known of his life before this time. He took part in the Council of Nicea in 325 A.D. and vigorously opposed the Arian heresy, which greatly threatened the early Church. It is believed that he was one of the bishops who helped draft the Nicene Creed. St. Athanasius, his contemporary, refers to Macarius as an example of "the honest and simple style of apostolical men." After the council, St. Macarius accompanied St. Helen, the queen mother of the Roman Emperor Constantine, in her successful search for the True Cross that Jesus was crucified upon. It was he who suggested to St. Helen that she would identify the real Cross by touching all three of those she found to a seriously ill woman, and observe which one brought immediate healing. Following the discovery of the True Cross in this miraculous manner, Constantine wrote to Bishop Macarius requesting that he oversee the construction of a magnificent church in Jerusalem, the Basilica of the Holy Sepulchre, to commemorate the sites of the Crucifixion and Burial of Christ, which still exists today as one of the most important Christian pilgrimage sites in the world. His feast day is March 10th.
Find a Devotional for this Saint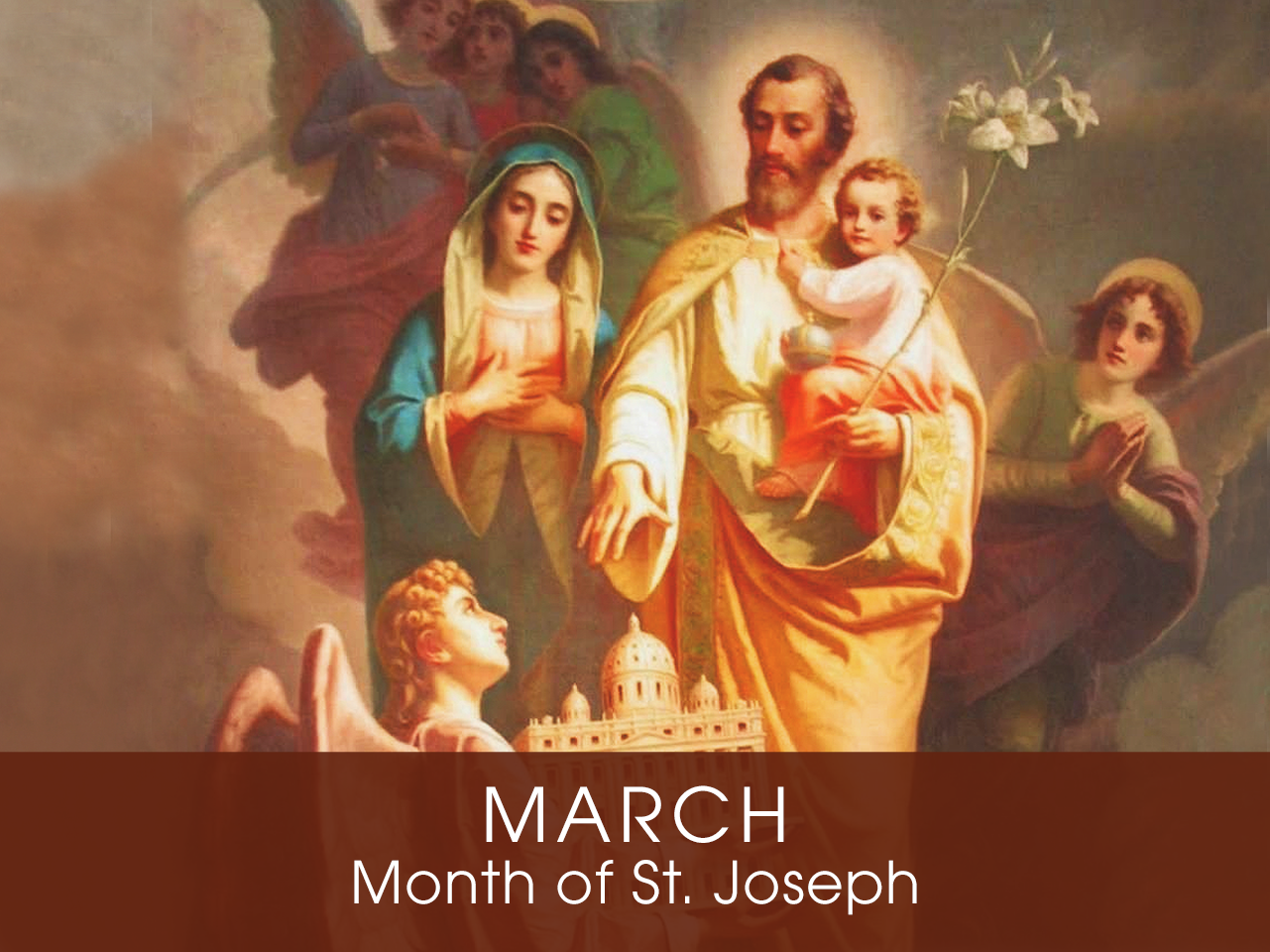 Month of the

St. Joseph
Devotion of the Month
The Church traditionally dedicates the month of March to the special veneration of St. Joseph, whose feast day is March 19th. "He was chosen by the eternal Father as the trustworthy guardian and protector of his greatest treasures, namely, his divine Son and Mary, Joseph's wife," says St. Bernardine of Siena. "He carried out this vocation with complete fidelity until at last God called him, saying 'Good and faithful servant, enter into the joy of your Lord.'" Due to St. Joseph's leadership of the Holy Family, he has been declared the protector and patron of the universal Catholic Church.
Find a Devotional or Sacramental
Daily Prayers
Prayer for the Dead
In your hands, O Lord, we humbly entrust our brothers and sisters.
In this life you embraced them with your tender love;
deliver them now from every evil and bid them eternal rest.
The old order has passed away: welcome them into paradise,
where there will be no sorrow, no weeping or pain,
but fullness of peace and joy with your Son and the Holy
Spirit forever and ever. Amen.
Prayer of Spiritual Communion
My Jesus, I believe that You are present in the most Blessed Sacrament. I love You above all things and I desire to receive You into my soul. Since I cannot now receive You sacramentally, come at least spiritually into my heart. I embrace You as if You were already there, and unite myself wholly to You. Never permit me to be separated from You. Amen.
Prayer for the Holy Father
Almighty and everlasting God, have mercy upon Thy servant, Pope Francis, our Supreme Pontiff, and direct him, according to Thy loving kindness, in the way of eternal salvation; that, of Thy gift, he may ever desire that which is pleasing unto Thee and may accomplish it with all his might. Through Christ Our Lord. Amen. Our Father. Hail Mary.