"When an evil thought is presented to the mind, we must immediately endeavor to turn our thoughts to God, or to something which is indifferent. But the first rule is, instantly to invoke the names of Jesus and Mary and to continue to invoke them until the temptation ceases. He who trusts in himself is lost. He who trusts in God can do all things." St. Alphonsus Liguori
Today's

Meditation

"Temptation to a certain sin, to any sin whatsoever, might last throughout our whole life, yet it can never make us displeasing to God's Majesty provided we do not take pleasure in it and give consent to it. You must have great courage in the midst of temptation. Never think yourself overcome as long as they are displeasing to you, keeping clearly in mind the difference between feeling temptation and consenting to it."
—St. Francis de Sales, p. 158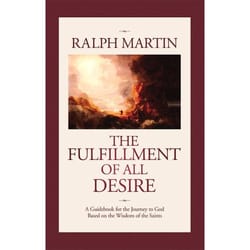 Daily

Verse
"For it is not those who hear the law who are just in the sight of God; rather, those who observe the law will be justified." Romans 2:13
St Eulogius of Cordoba
Saint of the Day
St. Eulogius of Cordoba (9th c.) was a priest from a prominent Christian family in Cordoba (Cordova), Spain. He was well-educated, humble, gentle, friendly, and a gifted leader with the charism of encouragement, especially towards Christians facing martyrdom. In his time Cordoba was the capital of the Muslim conquerors of Catholic Spain. The Muslim leaders allowed Christians to live in relative peace until a persecution arose when some of the Muslim population began converting to Christianity. They imprisoned the clergy, including Eulogius. While in prison Eulogius read the Bible to his companions and exhorted them to faithfulness in the face of martyrdom. He also wrote to two other young female converts who were facing threats, instructing them that no matter how terribly they were physically abused, it could not harm their souls, and that they must fight for their faith till death and leave God to defend his Church. St. Eulogius was released and later jailed again for hiding a young female convert who fled from her family in fear of her life. St. Eulogius' judge offered him escape if he would weaken the practice of his religion, but instead he preached the Gospel to the presiding court. He was immediately beheaded. St. Eulogius' feast day is March 11th.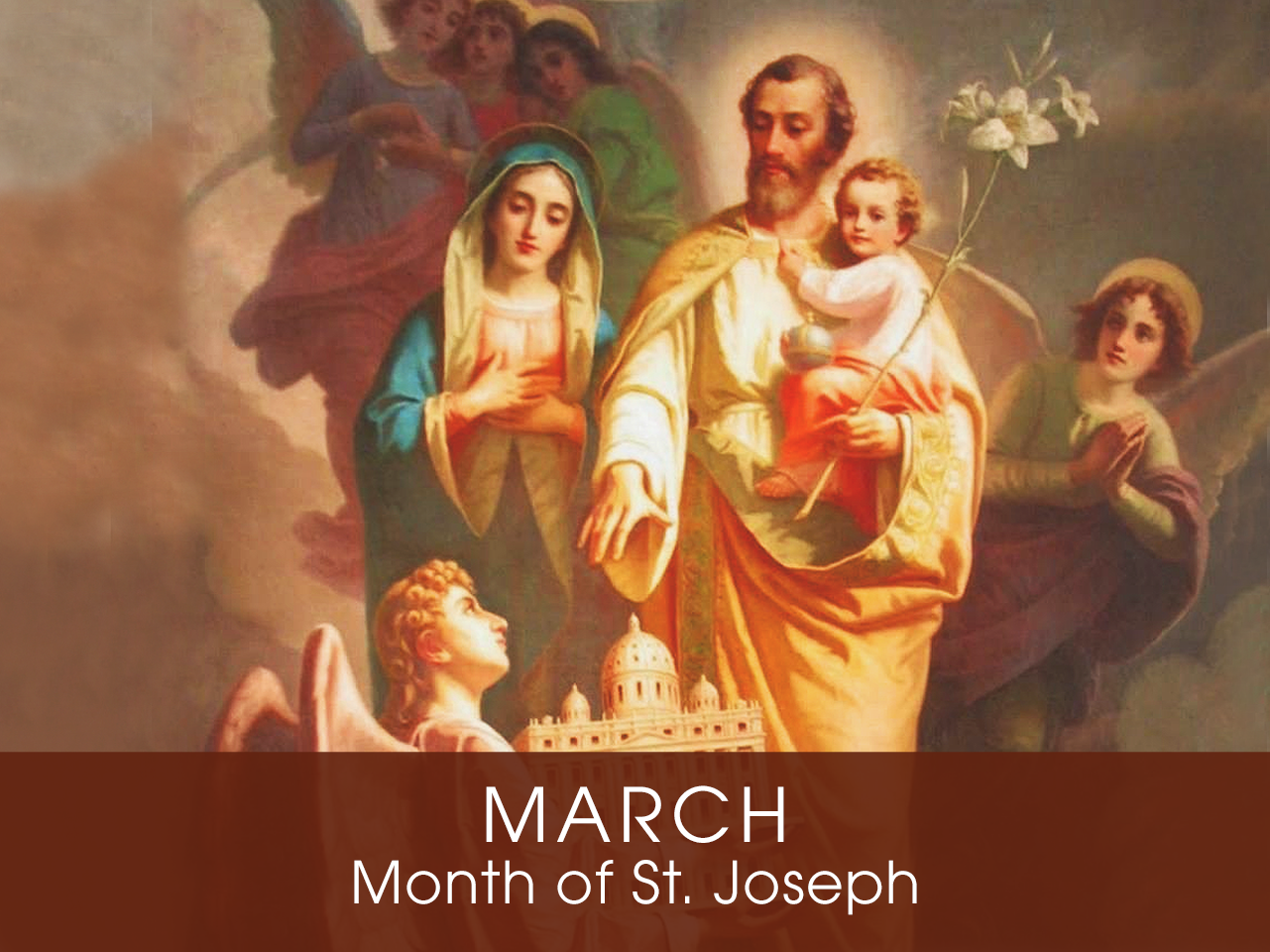 Month of the

St. Joseph
Devotion of the Month
The Church traditionally dedicates the month of March to the special veneration of St. Joseph, whose feast day is March 19th. "He was chosen by the eternal Father as the trustworthy guardian and protector of his greatest treasures, namely, his divine Son and Mary, Joseph's wife," says St. Bernardine of Siena. "He carried out this vocation with complete fidelity until at last God called him, saying 'Good and faithful servant, enter into the joy of your Lord.'" Due to St. Joseph's leadership of the Holy Family, he has been declared the protector and patron of the universal Catholic Church.
Find a Devotional or Sacramental
Daily Prayers
Prayer for the Dead
In your hands, O Lord, we humbly entrust our brothers and sisters.
In this life you embraced them with your tender love;
deliver them now from every evil and bid them eternal rest.
The old order has passed away: welcome them into paradise,
where there will be no sorrow, no weeping or pain,
but fullness of peace and joy with your Son and the Holy
Spirit forever and ever. Amen.
Prayer of Spiritual Communion
My Jesus, I believe that You are present in the most Blessed Sacrament. I love You above all things and I desire to receive You into my soul. Since I cannot now receive You sacramentally, come at least spiritually into my heart. I embrace You as if You were already there, and unite myself wholly to You. Never permit me to be separated from You. Amen.
Prayer for the Holy Father
Almighty and everlasting God, have mercy upon Thy servant, Pope Francis, our Supreme Pontiff, and direct him, according to Thy loving kindness, in the way of eternal salvation; that, of Thy gift, he may ever desire that which is pleasing unto Thee and may accomplish it with all his might. Through Christ Our Lord. Amen. Our Father. Hail Mary.