"Force yourself, if necessary, always to forgive those who offend you, from the very first moment. For the greatest injury or offense you can suffer from them is nothing compared to what God has forgiven you." St. Josemaria Escriva
Today's

Meditation

"Like an hourglass with a certain number of grains of sand within it, God has appointed your life to last only a certain number of days, and you have absolutely no idea how many there are. … In God's presence, consider: I have no idea when my life will end. All I know is that death will come for me eventually. Am I doing anything to prepare for the real possibility that God may call me, sooner rather than later? If he called me into eternity today, would I be ready?"
—Patrick Madrid, p. 190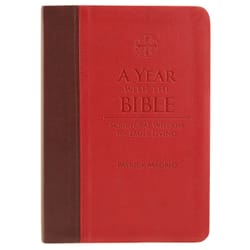 Daily

Verse
"For this very reason, make every effort to supplement your faith with virtue, virtue with knowledge, knowledge with self-control, self-control with endurance, endurance with devotion, devotion with mutual affection, mutual affection with love. If these are yours and increase in abundance, they will keep you from being idle or unfruitful in the knowledge of our Lord Jesus Christ." 2 Peter 1:5-8
St. Luigi Orione
Saint of the Day
St. Luigi Orione (1872-1940) was born in northern Italy and entered a Franciscan friary at the age of 13, but had to leave due to poor health. He became a pupil of St. John Bosco at his Turin oratory for boys, and later entered the diocesan seminary. While still a seminarian he opened his own oratory and boarding school to provide for the Christian training and education of boys. This institution became a well-spring for new vocations to the priesthood. He also traveled and founded many other pious congregations for clergy and lay people alike, including two religious orders. The ideal of St. Luigi's life was to provide for the spiritual welfare of others and to serve Jesus Christ and his Church. Many people were attracted to him and his work, and he cared in a special way for the sick, the disabled, and the poor. He was a preacher and confessor, as well as an organizer of pilgrimages, missions, processions, and other public celebrations of the faith. He loved Our Lady deeply and fostered devotion to her among his seminarians. Today his apostolate encompasses about 300 foundations, including schools, hospitals, assisted living facilities, and learning centers on nearly every continent. His body is incorrupt, and he was canonized in 2004. St. Luigi Orione's feast day is March 12th.
Find a Devotional for this Saint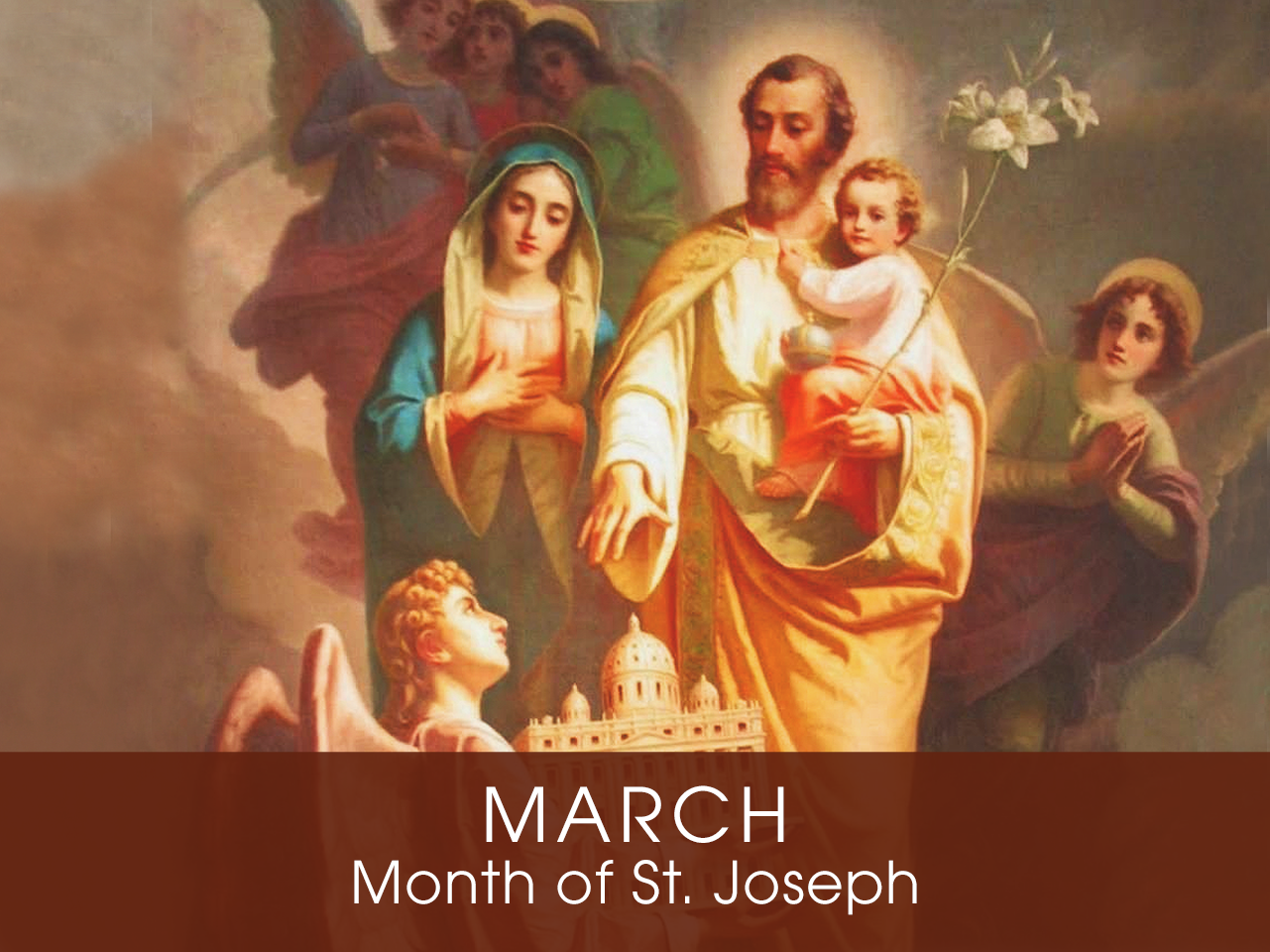 Month of the

St. Joseph
Devotion of the Month
The Church traditionally dedicates the month of March to the special veneration of St. Joseph, whose feast day is March 19th. "He was chosen by the eternal Father as the trustworthy guardian and protector of his greatest treasures, namely, his divine Son and Mary, Joseph's wife," says St. Bernardine of Siena. "He carried out this vocation with complete fidelity until at last God called him, saying 'Good and faithful servant, enter into the joy of your Lord.'" Due to St. Joseph's leadership of the Holy Family, he has been declared the protector and patron of the universal Catholic Church.
Find a Devotional or Sacramental
Daily Prayers
Prayer for the Dead
In your hands, O Lord, we humbly entrust our brothers and sisters.
In this life you embraced them with your tender love;
deliver them now from every evil and bid them eternal rest.
The old order has passed away: welcome them into paradise,
where there will be no sorrow, no weeping or pain,
but fullness of peace and joy with your Son and the Holy
Spirit forever and ever. Amen.
Prayer of Spiritual Communion
My Jesus, I believe that You are present in the most Blessed Sacrament. I love You above all things and I desire to receive You into my soul. Since I cannot now receive You sacramentally, come at least spiritually into my heart. I embrace You as if You were already there, and unite myself wholly to You. Never permit me to be separated from You. Amen.
Prayer for the Holy Father
Almighty and everlasting God, have mercy upon Thy servant, Pope Francis, our Supreme Pontiff, and direct him, according to Thy loving kindness, in the way of eternal salvation; that, of Thy gift, he may ever desire that which is pleasing unto Thee and may accomplish it with all his might. Through Christ Our Lord. Amen. Our Father. Hail Mary.