"We are born to love, we live to love, and we will die to love still more." St. Joseph Cafasso
Today's

Meditation

"Knock. Persevere in knocking, even to the point of rudeness, if that were possible. There is a way of forcing God and wresting his graces from him, and that way is to ask continually with a firm faith. We must think, with the Gospel: 'Ask, and it will be given to you; seek, and you will find; knock, and it will be opened to you,' which he then repeats by saying, 'Everyone who asks receives, and he who seeks finds, and to him who knocks it will be opened' (Luke 11:9-10). We must, therefore, pray during the day, pray at night, and pray every time we rise. Even though God seems either not to hear us or even to reject us, we must continually knock, expecting all things from God but nevertheless also acting ourselves. We must not only ask as though God must do everything himself; we must also make our own effort to act according to his will and with the help of his grace, as all things are done with his support. We must never forget that it is always God who provides; to think thus is the very foundation of humility."
—Bishop Jacques-Benigne Bossuet, p. 35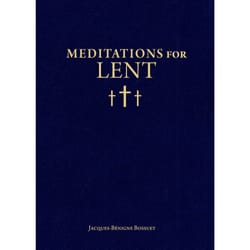 Daily

Verse
"If I speak in human and angelic tongues but do not have love, I am a resounding gong or a clashing cymbal. And if I have the gift of prophecy and comprehend all mysteries and all knowledge; if I have all faith so as to move mountains but do not have love, I am nothing. If I give away everything I own, and if I hand my body over so that I may boast but do not have love, I gain nothing." 1 Corinthians 13: 1-3
St. Euphrasia
Saint of the Day
St. Euphrasia (380-410 A.D.) was the only child of noble Christian parents serving the court of the Christian Emperor Theodosius I, their relative, in Constantinople. After her birth her parents vowed to remain celibate in order to commit their lives fully to prayer and penance. Her father died soon after, and Euphrasia moved with her mother to Egypt near a large monastery of nuns. At the age of seven Euphrasia vowed her virginity to Christ and desired to join the monastery. Her mother gladly presented her to the abbess, and then died soon after. When the Emperor heard of her mother's death, he sought out Euphrasia for an arranged marriage. Euphrasia denied the offer due to her vow, and requested that her large estate be sold with the money given to the poor, and all her slaves freed. The Emperor was greatly pleased with her chosen course in life, and did all that she asked. As a nun Euphrasia did great penances. In order to resist temptations to sin, she would perform difficult manual labor, often lifting heavy stones and moving them from one place to another for days on end, and other such drudgery. She was known to perform miracles both before and after her death at the age of thirty. Her feast day is March 13th.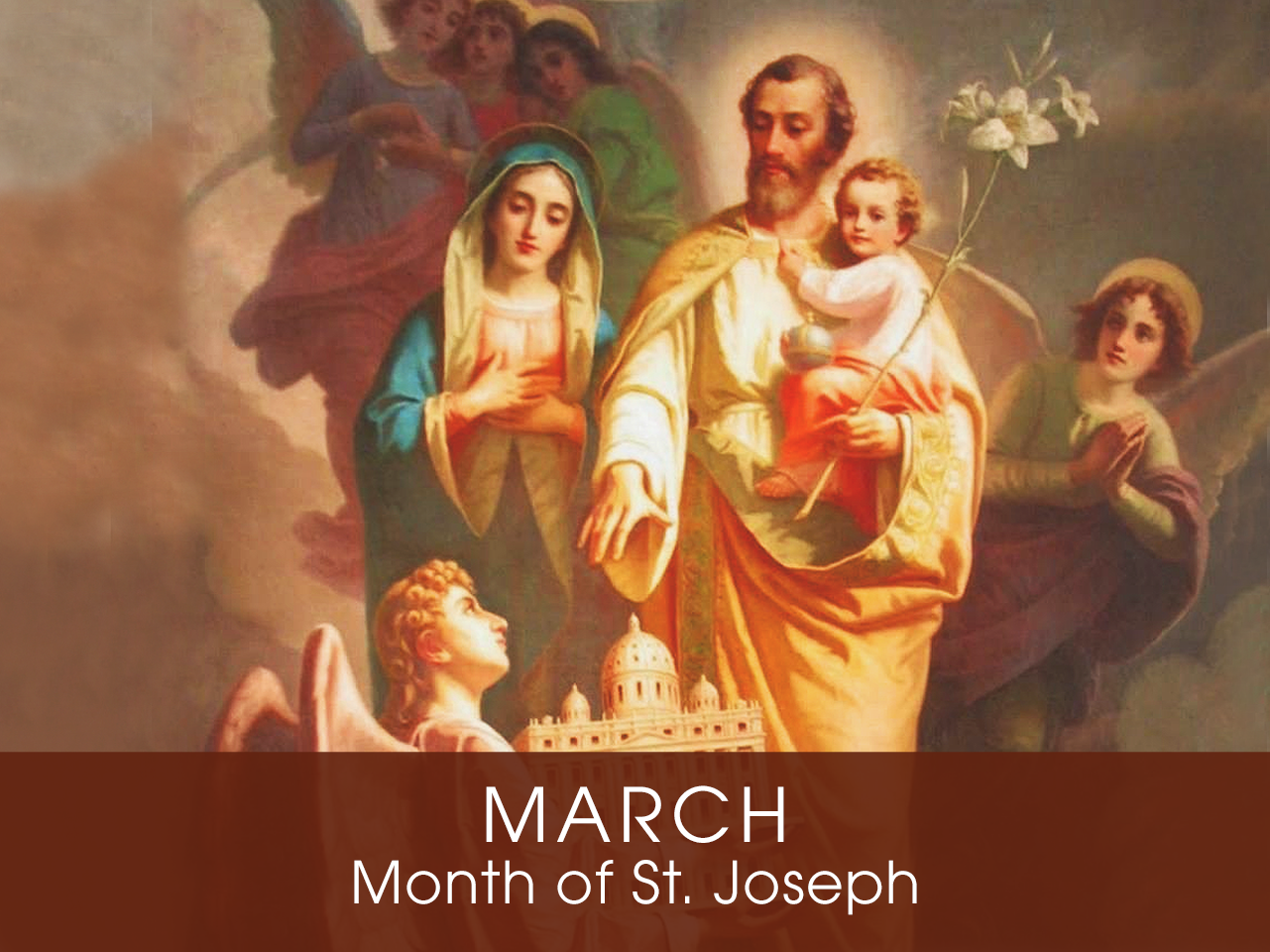 Month of the

St. Joseph
Devotion of the Month
The Church traditionally dedicates the month of March to the special veneration of St. Joseph, whose feast day is March 19th. "He was chosen by the eternal Father as the trustworthy guardian and protector of his greatest treasures, namely, his divine Son and Mary, Joseph's wife," says St. Bernardine of Siena. "He carried out this vocation with complete fidelity until at last God called him, saying 'Good and faithful servant, enter into the joy of your Lord.'" Due to St. Joseph's leadership of the Holy Family, he has been declared the protector and patron of the universal Catholic Church.
Find a Devotional or Sacramental
Daily Prayers
Prayer for the Dead
In your hands, O Lord, we humbly entrust our brothers and sisters.
In this life you embraced them with your tender love;
deliver them now from every evil and bid them eternal rest.
The old order has passed away: welcome them into paradise,
where there will be no sorrow, no weeping or pain,
but fullness of peace and joy with your Son and the Holy
Spirit forever and ever. Amen.
Prayer of Spiritual Communion
My Jesus, I believe that You are present in the most Blessed Sacrament. I love You above all things and I desire to receive You into my soul. Since I cannot now receive You sacramentally, come at least spiritually into my heart. I embrace You as if You were already there, and unite myself wholly to You. Never permit me to be separated from You. Amen.
Prayer for the Holy Father
Almighty and everlasting God, have mercy upon Thy servant, Pope Francis, our Supreme Pontiff, and direct him, according to Thy loving kindness, in the way of eternal salvation; that, of Thy gift, he may ever desire that which is pleasing unto Thee and may accomplish it with all his might. Through Christ Our Lord. Amen. Our Father. Hail Mary.