"What does Jesus Christ do in the Eucharist? It is God who, as our Savior, offers himself each day for us to his Father's justice. If you are in difficulties and sorrows, he will comfort and relieve you. If you are sick, he will either cure you or give you strength to suffer so as to merit Heaven. If the devil, the world, and the flesh are making war upon you, he will give you the weapons with which to fight, to resist, and to win victory. If you are poor, he will enrich you with all sorts of riches for time and eternity. Let us open the door of his sacred and adorable Heart, and be wrapped about for an instant by the flames of his love, and we shall see what a God who loves us can do. O my God, who shall be able to comprehend?" St. John Vianney
Today's

Meditation

"My daughter, love has brought Me here, and love keeps Me here. My daughter, if you knew what great merit and reward is earned by one act of pure love for Me, you would die of joy. I am saying this that you may constantly unite yourself with Me through love, for this is the goal of the life of your soul. This act is an act of the will. Know that a pure soul is humble. When you lower and empty yourself before My majesty, I then pursue you with My graces and make use of My omnipotence to exalt you."
—St. Maria Faustina Kowalska, p. 244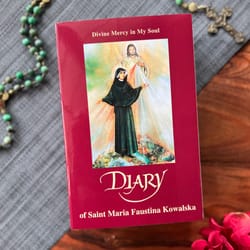 Daily

Verse
"Persevere in prayer, being watchful in it with thanksgiving; at the same time, pray for us, too, that God may open a door to us for the word, to speak of the mystery of Christ, for which I am in prison, that I may make it clear, as I must speak. Conduct yourselves wisely toward outsiders, making the most of the opportunity. Let your speech always be gracious, seasoned with salt, so that you know how you should respond to each one." Colossians 4:2-6
St. Matilda of Saxony
Saint of the Day
St. Matilda (895-968 A.D.) was born in Prussia, the daughter of a Count, and was raised and educated in a monastery by her grandmother, who was the abbess. A political marriage was arranged for her to Henry I, the future king of Germany. Henry and Matilda enjoyed a happy and blessed marriage. As the Queen of Germany, Matilda became the mother of five important historical figures: Holy Roman Emperor Otto I; Henry, Duke of Bavaria; St. Bruno, Archbishop of Cologne; Gerberga, wife of King Louis IV of France; and Hedwig, mother of Hugh Capet. Matilda was a holy and virtuous woman known for her generosity to the poor. The king adored his queen and attributed his success in battle to her prayers. They reigned seventeen years, and their eldest son succeeded the throne and became Emperor Otto I. After her husband's death, Matilda's two eldest sons chastised her for her generous almsgiving. St. Matilda then took the possessions left to her by her husband and turned them over to her sons, and retired from court. Her sons immediately suffered misfortune, which was attributed to their poor treatment of their holy mother. In order to repair this injustice and regain God's favor, St. Matilda was begged to return to court, which she did, forgiving her sons for their ill will. She continued to help the poor, build churches, and support many monasteries. St. Matilda was a celebrated monarch and was venerated by the people immediately after her death. Her feast day is March 14th.
Find a Devotional for this Saint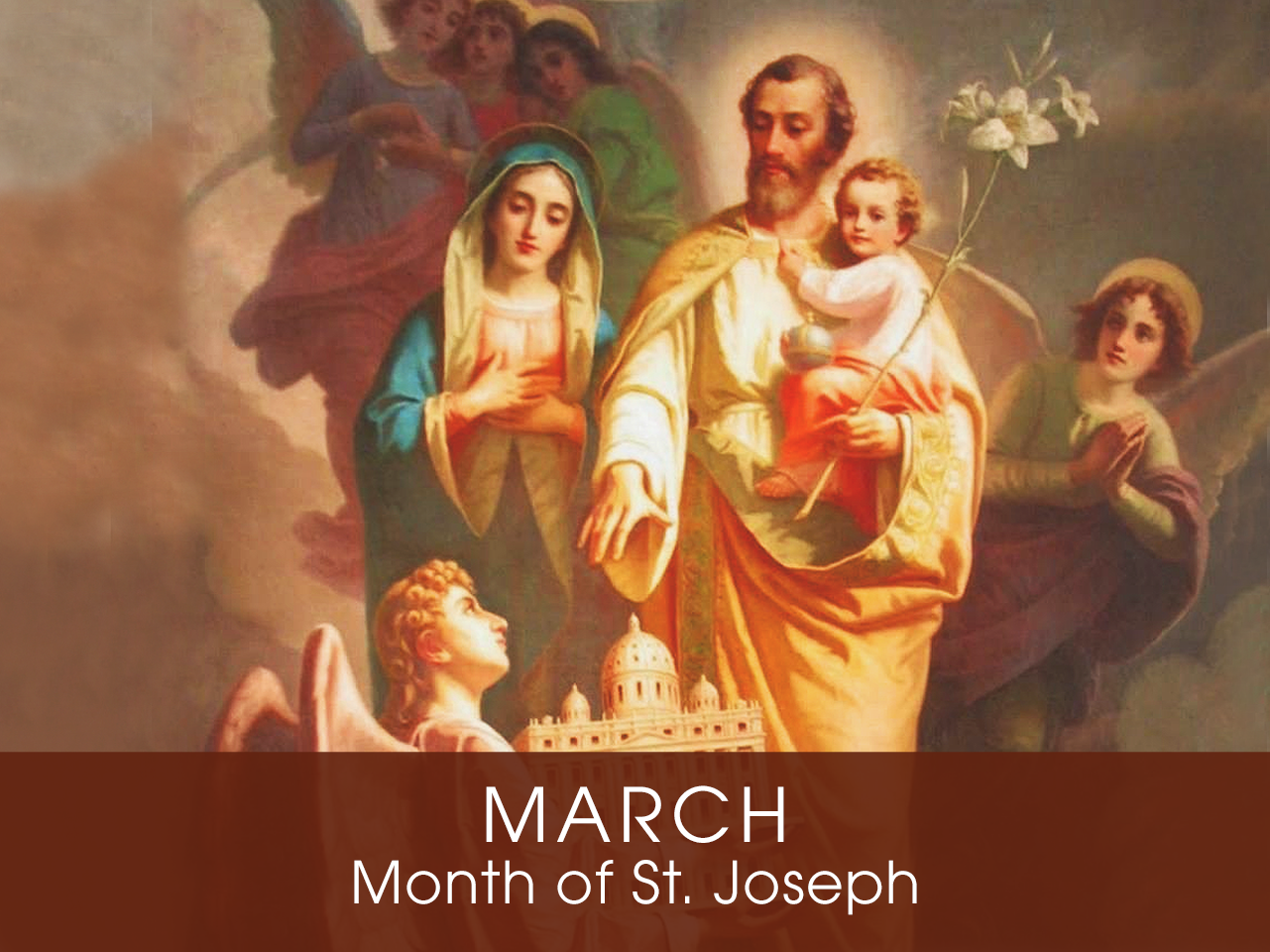 Month of the

St. Joseph
Devotion of the Month
The Church traditionally dedicates the month of March to the special veneration of St. Joseph, whose feast day is March 19th. "He was chosen by the eternal Father as the trustworthy guardian and protector of his greatest treasures, namely, his divine Son and Mary, Joseph's wife," says St. Bernardine of Siena. "He carried out this vocation with complete fidelity until at last God called him, saying 'Good and faithful servant, enter into the joy of your Lord.'" Due to St. Joseph's leadership of the Holy Family, he has been declared the protector and patron of the universal Catholic Church.
Find a Devotional or Sacramental
Daily Prayers
Prayer for the Dead
In your hands, O Lord, we humbly entrust our brothers and sisters.
In this life you embraced them with your tender love;
deliver them now from every evil and bid them eternal rest.
The old order has passed away: welcome them into paradise,
where there will be no sorrow, no weeping or pain,
but fullness of peace and joy with your Son and the Holy
Spirit forever and ever. Amen.
Prayer of Spiritual Communion
My Jesus, I believe that You are present in the most Blessed Sacrament. I love You above all things and I desire to receive You into my soul. Since I cannot now receive You sacramentally, come at least spiritually into my heart. I embrace You as if You were already there, and unite myself wholly to You. Never permit me to be separated from You. Amen.
Prayer for the Holy Father
Almighty and everlasting God, have mercy upon Thy servant, Pope Francis, our Supreme Pontiff, and direct him, according to Thy loving kindness, in the way of eternal salvation; that, of Thy gift, he may ever desire that which is pleasing unto Thee and may accomplish it with all his might. Through Christ Our Lord. Amen. Our Father. Hail Mary.