"The true measure of loving God is to love Him without measure." St. Bernard of Clairvaux
Today's

Meditation

"Scattered about the entire earth, your mother the Church is tormented by the assaults of error. She is also afflicted by the laziness and indifference of so many of the children she carries around in her bosom as well as by the sight of so many of her members growing cold, while she becomes less able to help her little ones. Who then will give her the necessary help she cries for if not her children and other members to whose number you belong?"
—Saint Augustine, p. 90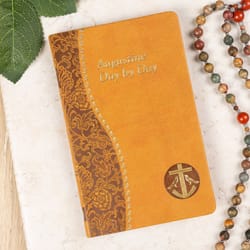 Daily

Verse
"When my soul was embittered, when I was pricked in heart, I was stupid and ignorant, I was like a beast toward thee. Nevertheless I am continually with thee; thou dost hold my right hand. Thou dost guide me with thy counsel, and afterward thou wilt receive me to glory. Whom have I in heaven but thee? And there is nothing upon earth that I desire besides thee. My flesh and my heart may fail, but God is the strength of my heart and my portion for ever." Psalm 73:21-26
St. Louise De Marillac
Saint of the Day
St. Louise De Marillac (1591-1660) was born in Paris, France to a noble family and received her education at a Dominican convent. Her mother died shortly after her birth, and her father when she was sixteen years of age. It was then necessary for her to decide her vocation, and being dissuaded from entering religious life by her spiritual director, as was her desire, she married and bore a son. Later she worried that she had rejected a divine call to the religious life, and vowed that should her husband die, she would not remarry. Two years later her husband died after a long illness. During this time she met a holy priest, St. Vincent de Paul, and placed herself under his spiritual direction. Through his influence she worked among the poor and disadvantaged in Paris, and co-founded the Sisters of Charity with him in 1642. After writing their rule of life she traveled around France establishing her new religious order to work in hospitals, orphanages, and other institutions that aided the poor. She was especially gifted at spiritual guidance and served as the superior of the Sisters of Charity in Paris until her death. St. Louise De Marillac is the patron saint of social workers, the sick, widows, and against the loss of parents. Her feast day is March 15th.
Find a Devotional for this Saint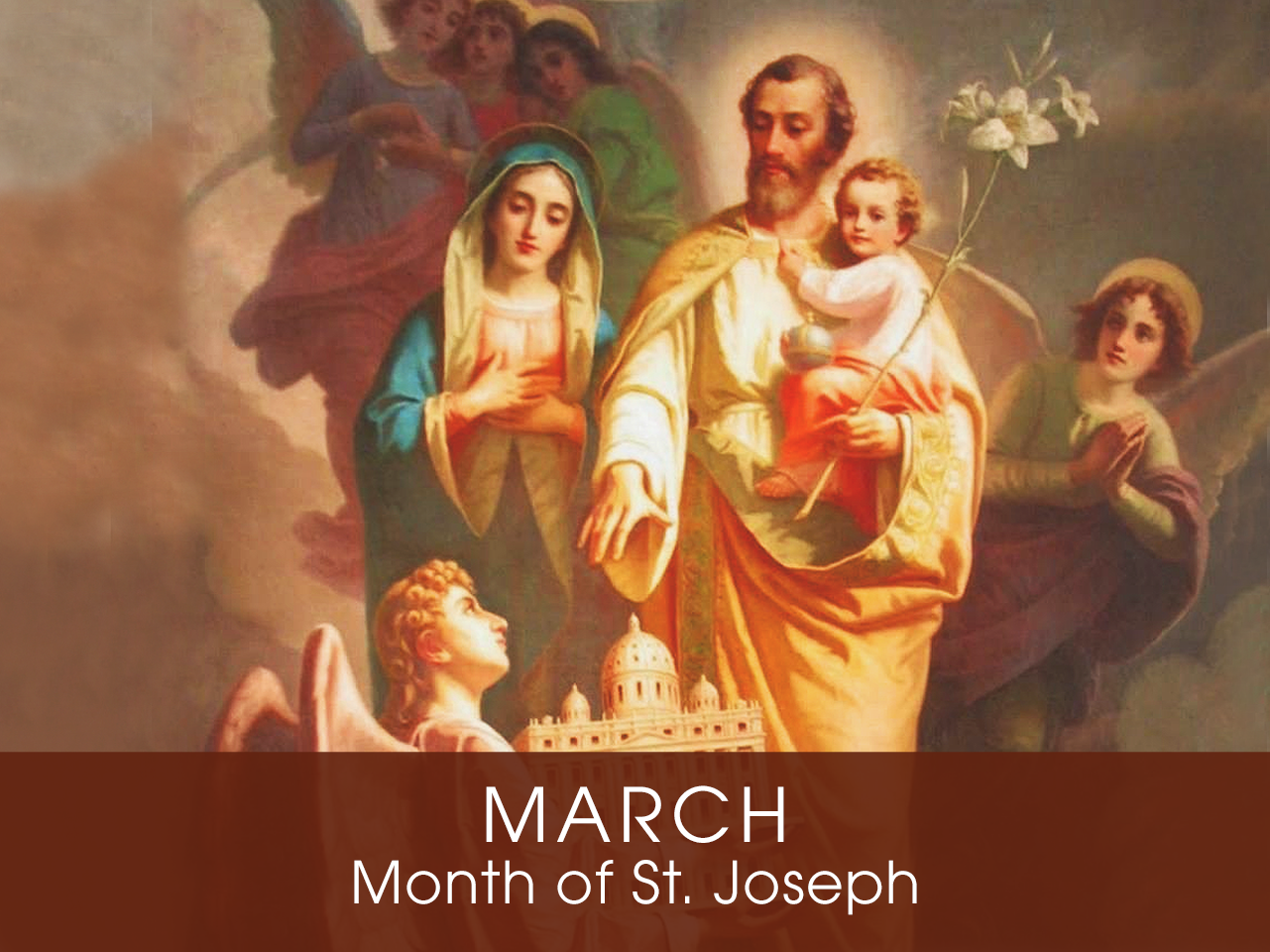 Month of the

St. Joseph
Devotion of the Month
The Church traditionally dedicates the month of March to the special veneration of St. Joseph, whose feast day is March 19th. "He was chosen by the eternal Father as the trustworthy guardian and protector of his greatest treasures, namely, his divine Son and Mary, Joseph's wife," says St. Bernardine of Siena. "He carried out this vocation with complete fidelity until at last God called him, saying 'Good and faithful servant, enter into the joy of your Lord.'" Due to St. Joseph's leadership of the Holy Family, he has been declared the protector and patron of the universal Catholic Church.
Find a Devotional or Sacramental
Daily Prayers
Prayer for the Dead
In your hands, O Lord, we humbly entrust our brothers and sisters.
In this life you embraced them with your tender love;
deliver them now from every evil and bid them eternal rest.
The old order has passed away: welcome them into paradise,
where there will be no sorrow, no weeping or pain,
but fullness of peace and joy with your Son and the Holy
Spirit forever and ever. Amen.
Prayer of Spiritual Communion
My Jesus, I believe that You are present in the most Blessed Sacrament. I love You above all things and I desire to receive You into my soul. Since I cannot now receive You sacramentally, come at least spiritually into my heart. I embrace You as if You were already there, and unite myself wholly to You. Never permit me to be separated from You. Amen.
Prayer for the Holy Father
Almighty and everlasting God, have mercy upon Thy servant, Pope Francis, our Supreme Pontiff, and direct him, according to Thy loving kindness, in the way of eternal salvation; that, of Thy gift, he may ever desire that which is pleasing unto Thee and may accomplish it with all his might. Through Christ Our Lord. Amen. Our Father. Hail Mary.