"My prayer is that the good God may establish His absolute reign in your heart and in the hearts of all." St. Julie Billiart
Today's

Meditation

"Jesus will turn your sorrow into joy. One can only imagine the shock and bewilderment the Apostles felt when the Lord told them he must go away. Though they could not understand it at the time, his departure was for their benefit. The same is true of the unexpected setbacks and tragedies we experience in this life . . . When I consider the times when I have been confounded by events that seemed so contrary to what I thought God wanted for me, I should be mindful that they were permitted by the Lord's inscrutable providence for my own good, as difficult as that might be to fathom."
—Patrick Madrid, p. 251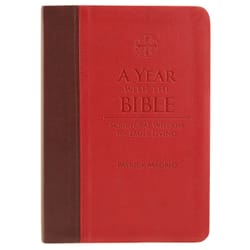 Daily

Verse
"The heart is deceitful above all things, and desperately corrupt; who can understand it? "I the Lord search the mind and try the heart, to give every man according to his ways, according to the fruit of his doings." Jeremiah 17:9-10
St. Abraham of Edessa
Saint of the Day
St. Abraham of Edessa (300-360 A.D.), also known as Abraham of Kidunaia, was a rich nobleman from Mesopotamia. He married according to his parents' wishes, despite his desire to give himself totally to God. After the wedding ceremony he fled to a cave and hid himself, leaving only a small window to receive food. He lived there as a hermit, and after the death of his parents gave his inheritance to the poor. The Bishop of Edessa ordained him as a priest and sent him to lead a notoriously sinful city. There Abraham was beaten and maligned for three years until his prayers prevailed and every citizen came to him for baptism. He then returned to his hermitage and lived there the rest of his life. After his brother's death his young niece was left to his care. He set her up to live as a religious in a cell next to his, which she did for twenty years until she succumbed to the seduction of a rogue hermit. She was so ashamed of her sin that she despaired of God's mercy and became a prostitute. St. Abraham prayed for his niece earnestly for two years; then, discovering her location, left his cell and came to her disguised as a suitor. When they were alone he revealed his identity to her, and, pleading with her throughout the night, prevailed upon her to return with him to her life of prayer and penance. She came back to her cell, which Abraham relocated directly behind his own for her protection, and became St. Mary of Edessa. St. Abraham's feast day is March 16th.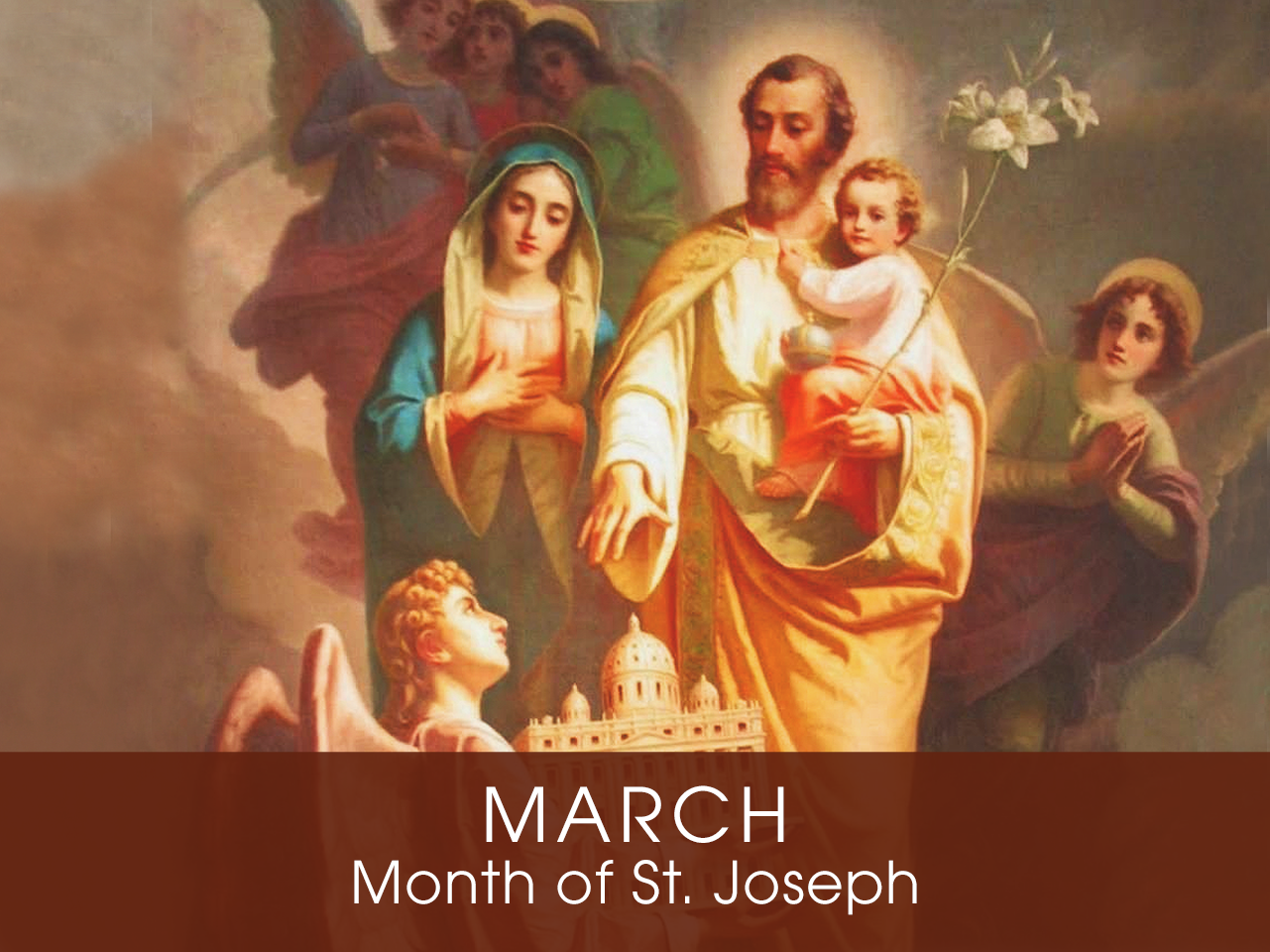 Month of the

St. Joseph
Devotion of the Month
The Church traditionally dedicates the month of March to the special veneration of St. Joseph, whose feast day is March 19th. "He was chosen by the eternal Father as the trustworthy guardian and protector of his greatest treasures, namely, his divine Son and Mary, Joseph's wife," says St. Bernardine of Siena. "He carried out this vocation with complete fidelity until at last God called him, saying 'Good and faithful servant, enter into the joy of your Lord.'" Due to St. Joseph's leadership of the Holy Family, he has been declared the protector and patron of the universal Catholic Church.
Find a Devotional or Sacramental
Daily Prayers
Prayer for the Dead
In your hands, O Lord, we humbly entrust our brothers and sisters.
In this life you embraced them with your tender love;
deliver them now from every evil and bid them eternal rest.
The old order has passed away: welcome them into paradise,
where there will be no sorrow, no weeping or pain,
but fullness of peace and joy with your Son and the Holy
Spirit forever and ever. Amen.
Prayer of Spiritual Communion
My Jesus, I believe that You are present in the most Blessed Sacrament. I love You above all things and I desire to receive You into my soul. Since I cannot now receive You sacramentally, come at least spiritually into my heart. I embrace You as if You were already there, and unite myself wholly to You. Never permit me to be separated from You. Amen.
Prayer for the Holy Father
Almighty and everlasting God, have mercy upon Thy servant, Pope Francis, our Supreme Pontiff, and direct him, according to Thy loving kindness, in the way of eternal salvation; that, of Thy gift, he may ever desire that which is pleasing unto Thee and may accomplish it with all his might. Through Christ Our Lord. Amen. Our Father. Hail Mary.