"It is a lesson we all need—to let alone the things that do not concern us. He has other ways for others to follow Him; all do not go by the same path. It is for each of us to learn the path by which He requires us to follow Him, and to follow Him in that path." St. Katharine Drexel
Today's

Meditation

"To [the Holy Spirit], the most delicate, vulnerable, and precious one in God, we must open ourselves up, without defensiveness, without thinking that we know better, without hardening ourselves, so that we may undergo initiation by Him into the Mystery that God is love. Let us not imagine that we already know this ourselves! "In this is love, not that we loved God but that He loved us and send His Son to be the expiation for our sins" (I Jn 4:10). The spirit alone teaches us this reversal of perspective, but through Him we can really learn what, in His view, love is."
—Hans Urs Von Balthasar, p.72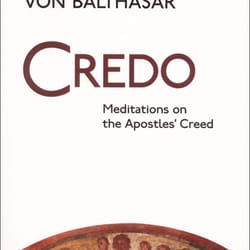 Daily

Verse
"Now to him who is able to accomplish far more than all we ask or imagine, by the power at work within us, to him be glory in the church and in Christ Jesus to all generations, forever and ever. Amen." Ephesians 3:20-21
St. Patrick of Ireland
Saint of the Day
St. Patrick (387-493) was born in Kilpatrick, Scotland, to Roman-British parents. He was kidnapped by Irish raiders at the age of sixteen and sold as a slave to a Druid high priest. He worked as a shepherd and spent much time in prayer as he labored in the fields. He also acquired a perfect knowledge of the Celtic language and the Druid cult, which later enabled him to evangelize the Celtic people. After six years of slavery, an angel told him to flee his oppressive master and return to his native land. Upon returning to Britain, Patrick desired to devote himself to God's service. He went to France and placed himself under the direction of St. Germain, who ordained him a priest and sent him to evangelize the pagans in Ireland. St. Patrick devoted the rest of his life to converting the island to Christianity. He was ordained a bishop and himself ordained many priests. He divided the country into dioceses, held local Church councils, founded monasteries, and urged the people to greater holiness. He suffered much opposition from the Druids and occult magicians, who, threatened by Christianity, conjured demonic power to defy Patrick. However, the prayer, faith, fearlessness, and episcopal authority of Patrick triumphed, and he was so successful in his endeavor that in the Middle Ages Ireland became known as the Land of Saints, and himself the "Apostle of Ireland." Later, the missionaries sent from Ireland to Europe were largely responsible for the Christianizing of the continent. St. Patrick's feast day is March 17th.
Find a Devotional for this Saint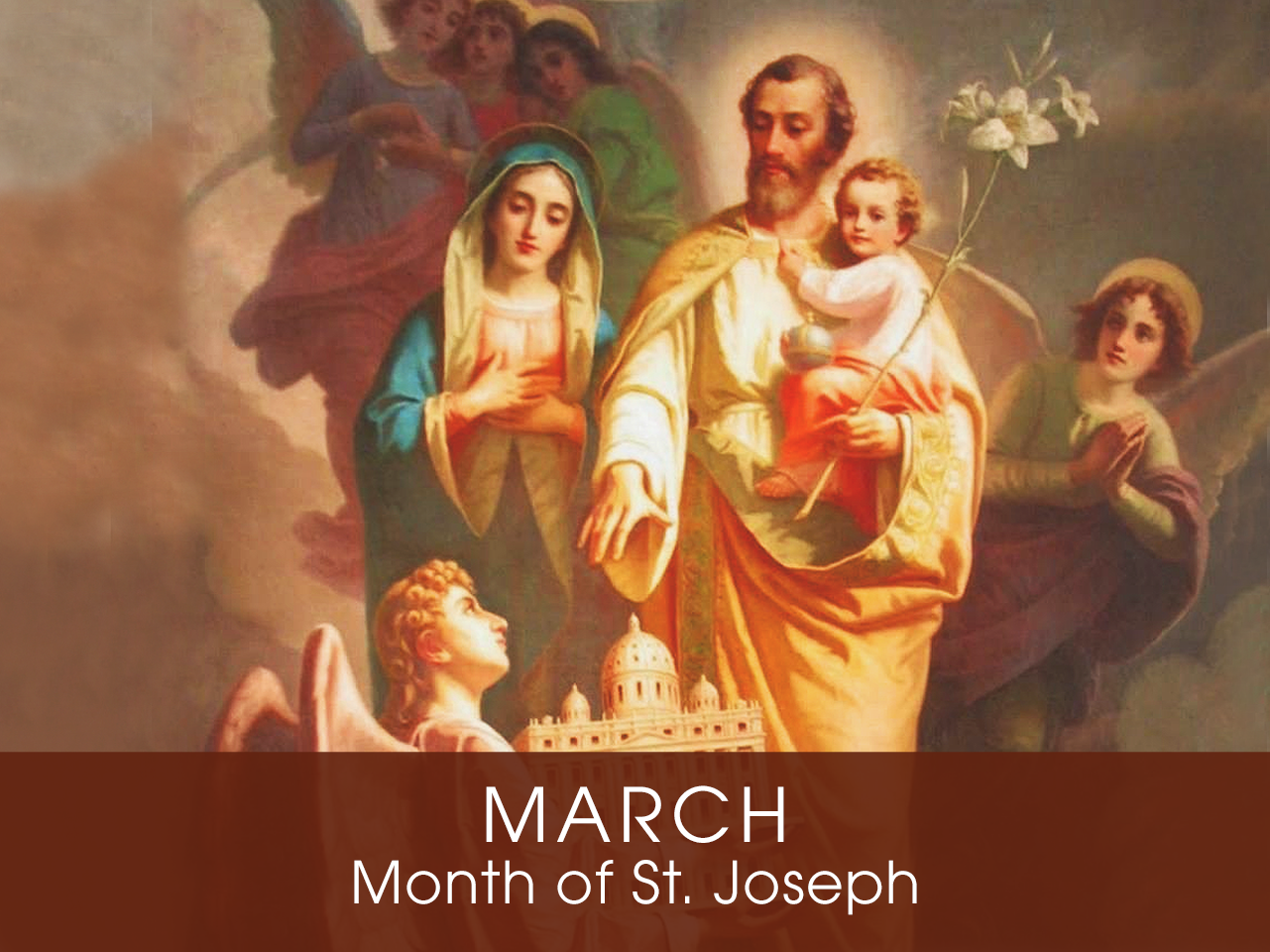 Month of the

St. Joseph
Devotion of the Month
The Church traditionally dedicates the month of March to the special veneration of St. Joseph, whose feast day is March 19th. "He was chosen by the eternal Father as the trustworthy guardian and protector of his greatest treasures, namely, his divine Son and Mary, Joseph's wife," says St. Bernardine of Siena. "He carried out this vocation with complete fidelity until at last God called him, saying 'Good and faithful servant, enter into the joy of your Lord.'" Due to St. Joseph's leadership of the Holy Family, he has been declared the protector and patron of the universal Catholic Church.
Find a Devotional or Sacramental
Daily Prayers
Prayer for the Dead
In your hands, O Lord, we humbly entrust our brothers and sisters.
In this life you embraced them with your tender love;
deliver them now from every evil and bid them eternal rest.
The old order has passed away: welcome them into paradise,
where there will be no sorrow, no weeping or pain,
but fullness of peace and joy with your Son and the Holy
Spirit forever and ever. Amen.
Prayer of Spiritual Communion
My Jesus, I believe that You are present in the most Blessed Sacrament. I love You above all things and I desire to receive You into my soul. Since I cannot now receive You sacramentally, come at least spiritually into my heart. I embrace You as if You were already there, and unite myself wholly to You. Never permit me to be separated from You. Amen.
Prayer for the Holy Father
Almighty and everlasting God, have mercy upon Thy servant, Pope Francis, our Supreme Pontiff, and direct him, according to Thy loving kindness, in the way of eternal salvation; that, of Thy gift, he may ever desire that which is pleasing unto Thee and may accomplish it with all his might. Through Christ Our Lord. Amen. Our Father. Hail Mary.