"Pray with great confidence, with confidence based on the goodness and infinite generosity of God and upon the promises of Jesus Christ. God is a spring of living water which flows unceasingly into the hearts of those who pray." St. Louis De Montfort
Today's

Meditation

"I saw my Guardian Angel, who ordered me to follow him. In a moment I was in a misty place full of fire in which there was a great crowd of suffering souls. They were praying fervently, but without effect for themselves; only we can come to their aid. The flames which were burning them do not touch me at all. My Guardian Angel did not leave me for an instant. I asked these souls what their greatest suffering was. They answered me in one voice that their greatest torment was longing for God . . . [I heard an interior voice] which said, My mercy does not want this, but justice demands it."
—St. Maria Faustina Kowalska, p. 35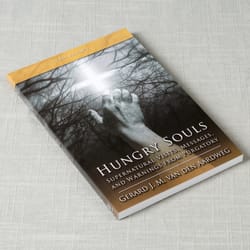 Daily

Verse
"If we acknowledge our sins, he is faithful and just and will forgive our sins and cleanse us from every wrongdoing." 1 John 1:9
St. Cyril of Jerusalem
Saint of the Day
St. Cyril of Jerusalem (315-386 A.D.) was a well-educated man from Jerusalem and a scholar of Sacred Scripture. He was ordained a priest by the bishop of Jerusalem shortly after the legalization of Christianity in the Roman Empire. He was given the task of catechizing new Christians leading up to and immediately following their baptism. Later he himself became bishop of Jerusalem, and soon after his ordination a miraculous apparition of a cross appeared in the sky, visible to the whole city. Because St. Cyril defended Christ's full humanity and divinity against the Arian heresy, he was exiled from his bishopric three times in twenty years due to misunderstandings, intrigue, and politics. Saint Cyril of Jerusalem is one of the early Church Fathers and one of the most important sources for how the early Church celebrated the liturgy and sacraments during the first few decades after Christianity was legalized. For St. Cyril's work in catechesis he was named a Doctor of the Church by Pope Leo XIII in 1883. His feast day is March 18th.
Find a Devotional for this Saint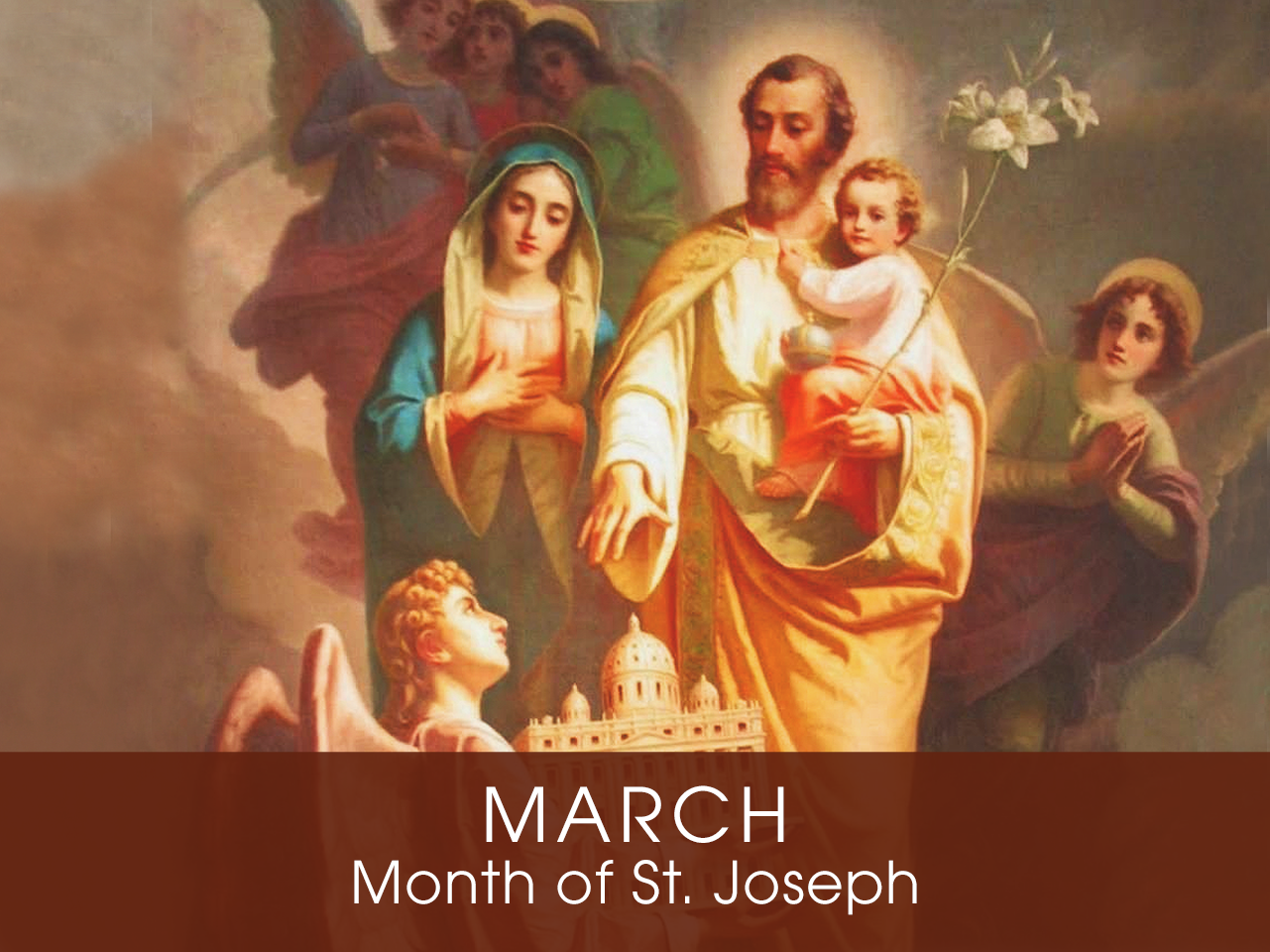 Month of the

St. Joseph
Devotion of the Month
The Church traditionally dedicates the month of March to the special veneration of St. Joseph, whose feast day is March 19th. "He was chosen by the eternal Father as the trustworthy guardian and protector of his greatest treasures, namely, his divine Son and Mary, Joseph's wife," says St. Bernardine of Siena. "He carried out this vocation with complete fidelity until at last God called him, saying 'Good and faithful servant, enter into the joy of your Lord.'" Due to St. Joseph's leadership of the Holy Family, he has been declared the protector and patron of the universal Catholic Church.
Find a Devotional or Sacramental
Daily Prayers
Prayer for the Dead
In your hands, O Lord, we humbly entrust our brothers and sisters.
In this life you embraced them with your tender love;
deliver them now from every evil and bid them eternal rest.
The old order has passed away: welcome them into paradise,
where there will be no sorrow, no weeping or pain,
but fullness of peace and joy with your Son and the Holy
Spirit forever and ever. Amen.
Prayer of Spiritual Communion
My Jesus, I believe that You are present in the most Blessed Sacrament. I love You above all things and I desire to receive You into my soul. Since I cannot now receive You sacramentally, come at least spiritually into my heart. I embrace You as if You were already there, and unite myself wholly to You. Never permit me to be separated from You. Amen.
Prayer for the Holy Father
Almighty and everlasting God, have mercy upon Thy servant, Pope Francis, our Supreme Pontiff, and direct him, according to Thy loving kindness, in the way of eternal salvation; that, of Thy gift, he may ever desire that which is pleasing unto Thee and may accomplish it with all his might. Through Christ Our Lord. Amen. Our Father. Hail Mary.