"If angels could be jealous of men, they would be so for one reason: Holy Communion." St. Maximilian Kolbe
Today's

Meditation

"When will the happy time come when the divine Mary will be established Mistress and Queen of all hearts, in order that she may subject them fully to the empire of her great and holy Jesus? When will souls breathe Mary as the body breathes air? When that time comes, wonderful things will happen in those lowly places where the Holy Ghost, finding His dear spouse, as it were, reproduced, in all souls, shall come in with abundance, and fill them to overflowing with His gifts, and particularly with the gift of wisdom, to work miracles of grace."
—St. Louis de Montfort, p.118-119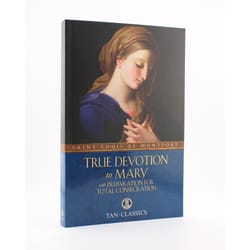 Daily

Verse
"Hear my prayer, O Lord; let my cry come to thee! Do not hide thy face from me in the day of my distress! Incline thy ear to me; answer me speedily in the day when I call!" Psalm 102:1-2
St. Nicholas of Flue
Saint of the Day
St. Nicholas of Flue (1417-1487) was born in Switzerland, a devout child of pious parents. At the age of 21 he joined the army and fought in local battles. In his mid-twenties, at the advice of his parents, he married a similarly pious woman and had five sons and five daughters. He served the public by holding various civil offices, and was esteemed by all for his moral integrity. After 25 years of marriage, upon discerning a special call from God, and with the consent of his wife, he went to live in a nearby valley as a hermit. He built a dwelling out of branches and left it only for daily Mass. He wore a tunic and kept his head and feet bare, spending his days in prayer and penance on behalf of the local people. With permission from the parish priest he abstained totally from food and drink, without any negative effect on his health, which was confirmed by the Church as a miracle. He lived in this manner for 20 years and became known as a visionary and a prophet. Distinguished persons from all over Europe came to him for counsel. The civil authorities built him a cell and chapel and assigned him a chaplain. The saint intervened as an arbiter when a civil war was imminent, resulting in the enduring union of the French and German-speaking parts of Switzerland. His hermitage became a place of pilgrimage after his death. St. Nicholas of Flue is the patron saint of Switzerland. His feast day is March 21st.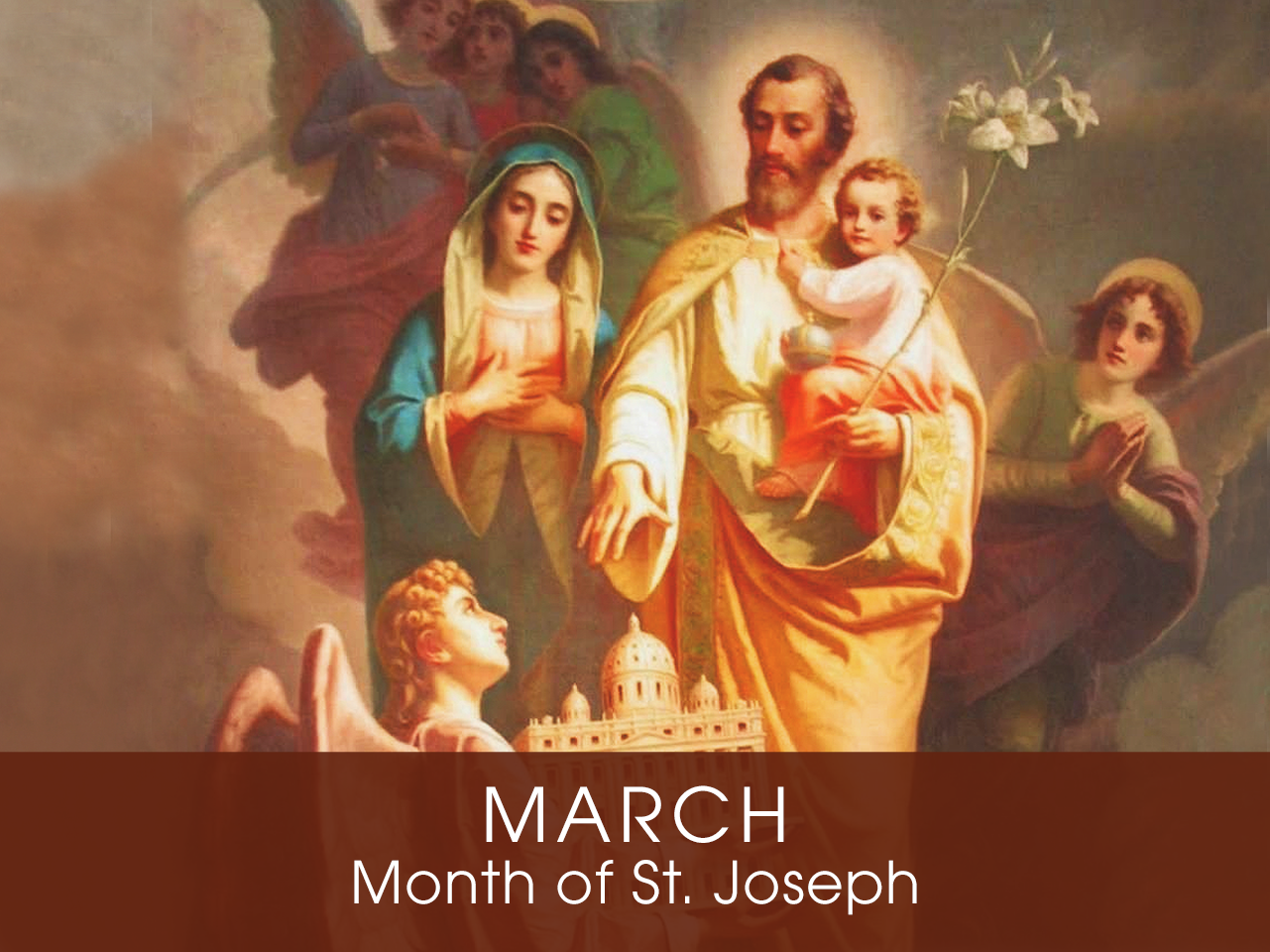 Month of the

St. Joseph
Devotion of the Month
The Church traditionally dedicates the month of March to the special veneration of St. Joseph, whose feast day is March 19th. "He was chosen by the eternal Father as the trustworthy guardian and protector of his greatest treasures, namely, his divine Son and Mary, Joseph's wife," says St. Bernardine of Siena. "He carried out this vocation with complete fidelity until at last God called him, saying 'Good and faithful servant, enter into the joy of your Lord.'" Due to St. Joseph's leadership of the Holy Family, he has been declared the protector and patron of the universal Catholic Church.
Find a Devotional or Sacramental
Daily Prayers
Prayer for the Dead
In your hands, O Lord, we humbly entrust our brothers and sisters.
In this life you embraced them with your tender love;
deliver them now from every evil and bid them eternal rest.
The old order has passed away: welcome them into paradise,
where there will be no sorrow, no weeping or pain,
but fullness of peace and joy with your Son and the Holy
Spirit forever and ever. Amen.
Prayer of Spiritual Communion
My Jesus, I believe that You are present in the most Blessed Sacrament. I love You above all things and I desire to receive You into my soul. Since I cannot now receive You sacramentally, come at least spiritually into my heart. I embrace You as if You were already there, and unite myself wholly to You. Never permit me to be separated from You. Amen.
Prayer for the Holy Father
Almighty and everlasting God, have mercy upon Thy servant, Pope Francis, our Supreme Pontiff, and direct him, according to Thy loving kindness, in the way of eternal salvation; that, of Thy gift, he may ever desire that which is pleasing unto Thee and may accomplish it with all his might. Through Christ Our Lord. Amen. Our Father. Hail Mary.