"Keep the joy of loving God in your heart and share this joy with all you meet, especially your family. Be holy." St. Mother Teresa of Calcutta
Today's

Meditation

"At the foot of the Cross, Mary witnessed the conversion of the good thief, and her soul rejoiced that he had accepted the will of God. Her Divine Son's second word, promising paradise as a reward for that surrender, reminded her of her own second word thirty yeas before, when the angel had appeared to her and told her that she was to be the Mother of Him who was now dying on he Cross…The second word of Jesus on Golgotha [Truly, I say to you, today you will be with me in paradise] and the second word of Mary in Nazareth [Be it done to me according to thy word] teach the same lesson: Everyone in the world has a cross, but the cross is not the same for any two of us. The cross of the thief was not the cross of Mary. The difference was due to God's will toward each. The thief was to give life: Mary to accept life. The Thief was to hang on his cross, Mary was to stand beneath hers. The thief was to go ahead; Mary to remain behind. The thief received a dismissal; Mary received a mission. The thief was to be received into paradise, but paradise was to be received into Mary."
—Venerable Fulton Sheen, p. 104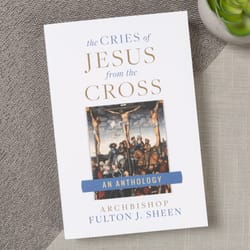 Daily

Verse
"For through the law I died to the law, that I might live for God. I have been crucified with Christ; yet I live, no longer I, but Christ lives in me; insofar as I now live in the flesh, I live by faith in the Son of God who has loved me and given himself up for me." Galatians 2:19-20
St. Rafqa / Rebecca
Saint of the Day
St. Rafqa / Rafka (Arabic for Rebecca) (1832–1914) was born in Himlaya, a Maronite village in the Lebanese mountains. She was an only child, and her mother died when she was seven. After her father's remarriage there was much family discord as to whom Rafqa should marry. Not wanting to wed any of the men in question, she turned to God and entered religious life at the age of 21. She had a great devotion to the Blessed Virgin Mary which she learned from her mother. She studied and served as a teacher for many years, but, after witnessing and surviving a massacre of Christians, she decided at the age of 39 to become a cloistered contemplative nun living under a strict rule in a monastery. Here, Rafqa prayed earnestly that she might share in the sufferings of Christ. Her prayers were heard almost immediately. She became blind and paralyzed, and over the course of 30 years she struggled with deteriorating health and incredible pain. All of her sufferings she united to the sufferings of Christ without complaint. Under obedience to her superior she worked on an autobiography near the end of her life. She died at the age of 82, and her grave is credited with many miracles. St. Rafqa is a Catholic Maronite saint canonized by Pope St. John Paul II in 2001. She is the patron of sick people, bodily ills, and loss of parents. Her feast day is March 23rd.
Find a Devotional for this Saint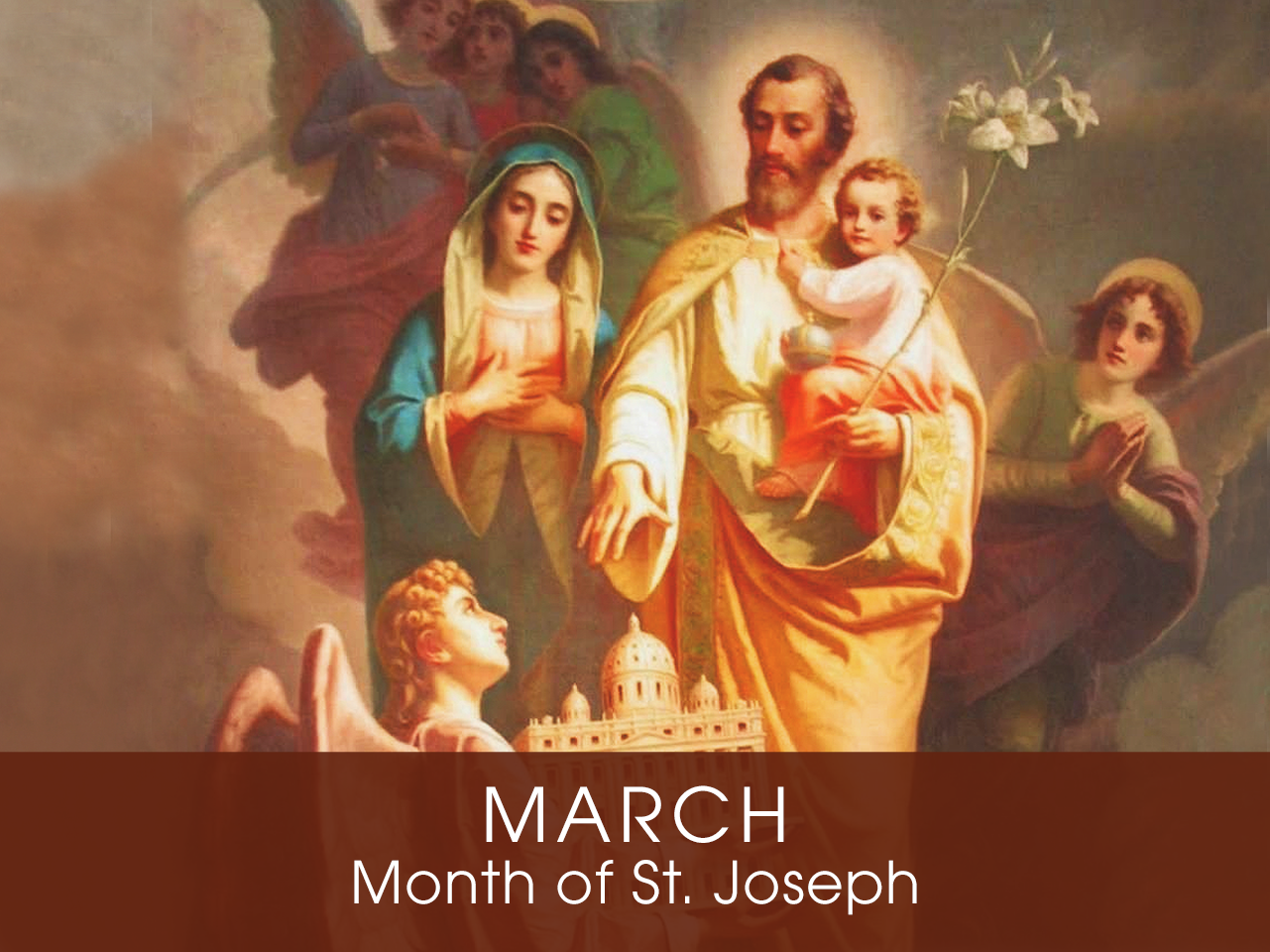 Month of the

St. Joseph
Devotion of the Month
The Church traditionally dedicates the month of March to the special veneration of St. Joseph, whose feast day is March 19th. "He was chosen by the eternal Father as the trustworthy guardian and protector of his greatest treasures, namely, his divine Son and Mary, Joseph's wife," says St. Bernardine of Siena. "He carried out this vocation with complete fidelity until at last God called him, saying 'Good and faithful servant, enter into the joy of your Lord.'" Due to St. Joseph's leadership of the Holy Family, he has been declared the protector and patron of the universal Catholic Church.
Find a Devotional or Sacramental
Daily Prayers
Prayer for the Dead
In your hands, O Lord, we humbly entrust our brothers and sisters.
In this life you embraced them with your tender love;
deliver them now from every evil and bid them eternal rest.
The old order has passed away: welcome them into paradise,
where there will be no sorrow, no weeping or pain,
but fullness of peace and joy with your Son and the Holy
Spirit forever and ever. Amen.
Prayer of Spiritual Communion
My Jesus, I believe that You are present in the most Blessed Sacrament. I love You above all things and I desire to receive You into my soul. Since I cannot now receive You sacramentally, come at least spiritually into my heart. I embrace You as if You were already there, and unite myself wholly to You. Never permit me to be separated from You. Amen.
Prayer for the Holy Father
Almighty and everlasting God, have mercy upon Thy servant, Pope Francis, our Supreme Pontiff, and direct him, according to Thy loving kindness, in the way of eternal salvation; that, of Thy gift, he may ever desire that which is pleasing unto Thee and may accomplish it with all his might. Through Christ Our Lord. Amen. Our Father. Hail Mary.